News - Autumn fabrics 20.08.10
After a well needed summer vacation we´re back in business for autumn. First out on the news side we present our new partner Fratelli Tallia Di Delfino as a new supplier of Italian exclusive fabrics. Delfino have a long history making fabrics, earlie as 1903 they started making their exclusiv fabrics for tailors and brands in the high end segment. In our collection called gentleman´s wardrobe we present a large range of fabrics in cashmere, merino wool, linnen and silk. We especially want to highlight the Autumn collection that holds some really great jacket and suit fabrics with patterns that are unique like no other.
Welcome to our shop to have a look at this amazing frabrics from Fratelli Tallia Di Delfino
News - Covid-19 20.05.01
The Corona virus is not over and will probably continue for a while. We placed remedies early in the shop with extended cleaning and mandatory appointments for all cases. The appointments have worked well for our business and we will continue to keep these restrictions until the authorities give us a clear sign of new approaches.
So far, you are all warmly welcome to make your appointment to look at fabrics, place orders or buy accessories for your outfits.
Take care of yourself and don't forget to wash your hands.
Welcome!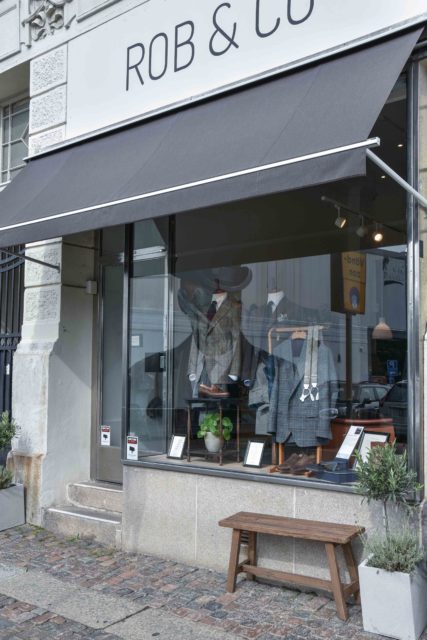 News - 20.03.03
Albini Seasonal shirt fabrics for SS20 have arrived to the shop. This fabric bunch is full of amazing fabrics to cool you down during the warmer days ahead. A mix of linens and light cotton, plain and patterned fabrics, casual or business, or why not a fresco shirt? This bunch open up for a lot of different shirts!
This bunch a great addition to our existing set of bunches. Browse to the right for some quick shoots and stop by the shop to have a closer look!
Welcome!