Made To Measure
When considering a made to measure garment you should always have in mind that the garments are tailored for you, by your taste, preference and your measurements. The benefits of made to measure exceeds the ready to wear garments in that way. Ready to wear garments might be less expensive, but for the slight cost increase you will have a garment that both feels and looks better. The endless different options and alterations you can make for your garment using MTM is probably the main reason many confuse or think that MTM is equal to a Bespoke garment. That´s not the case, but to be honest, it´s really close.
Whether you would like to make a shirt, suit, blazer or trouser you will be able to choose all the details on your new garment. Buttons, collars, lapels, cuffs, linings and many more options that makes the garment unique to your personal taste and preferences. All the details together with a perfect fit and you will have a garment to love for a long time.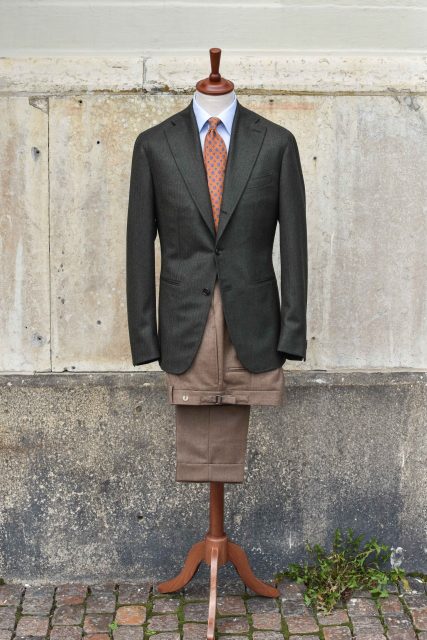 Sustainability
For us this topic is important. We have chosen our tailoring and suppliers with greatest care for quality and sustainability reasons. Therefore all of our tailoring are located in Europe as well as our fabric suppliers from Italy and UK. Located in Europe means that the fabrics doesn´t have to travel far, as well as the finished garment don´t have a far way home to it´s new owner. Working this way were also just a short travel to visit our suppliers and tailors. Everything to make as little climate impact as possible. ECO friendly fabrics is hard to find, but we have collections both for shirts and suits from our suppliers Holland & Sherry (suits) and Albini (shirts) both collections uses less water in there production and the cotton for shirts are organic.
The vision of our store is that you, as a consumer should buy better but fewer garments. We stand for this and have a clear dialogue about this with our customers. When buying our clothes, gets a good fit and great fabrics, it automatically lasts longer, you use the garments more and support a much more sustainable approach to clothes.
Just to mention something else were also only using recycled materials for our product packaging.
Quality
  Our tailors have worked with made to measure garments for over 70 years and have become specialists in there fields. Depending on what garment you will make our tailoring sites are in either Portugal, Germany and Poland and they all work in a traditional way with tailoring in an efficient modern environment.
Our tailoring are carefully selected by the following criteria: quality, craftmanship and uniqueness. We´ve searched for tailors that were able to supply us with garments that have unique features regarding advanced measurements alterations, models and materials, to be able to stand out on a growing market of MTM.
Were glad to say that we are the only one working with these tailors in Sweden and that makes us unique.
We offer our customer as standard, a high end machine worked garment. And for those appreciate Hand made details, all of our full canvas suits comes with hand sewn collars, buttons, all buttonholes, arm attachment, hem, etc.. As standard we work with a so called half-canvas on our jackets that is so great that you could think it´s full-canvas compered to others.
We only work with fabrics from the finest well-known mills in Europe. From Loro Piana, Vitale Barberis, Reda, Holland & Sherry and Dugdale Bros, to mention some, were able to make timeless garments that will live for many years to come. For the details on suits we work with, for example, exclusive Cupro linings and real horn buttons to make the garment as natural and free from synthetic as possible.
Our shirts are always made with mother of pearl buttons and single needle stitching which makes the seems really strong. As well as our suits your also able to chose Hand Made details on our shirts, for example the arm insert, collar, shoulders, buttonholes, etc.. to make your shirt more unique and timeless.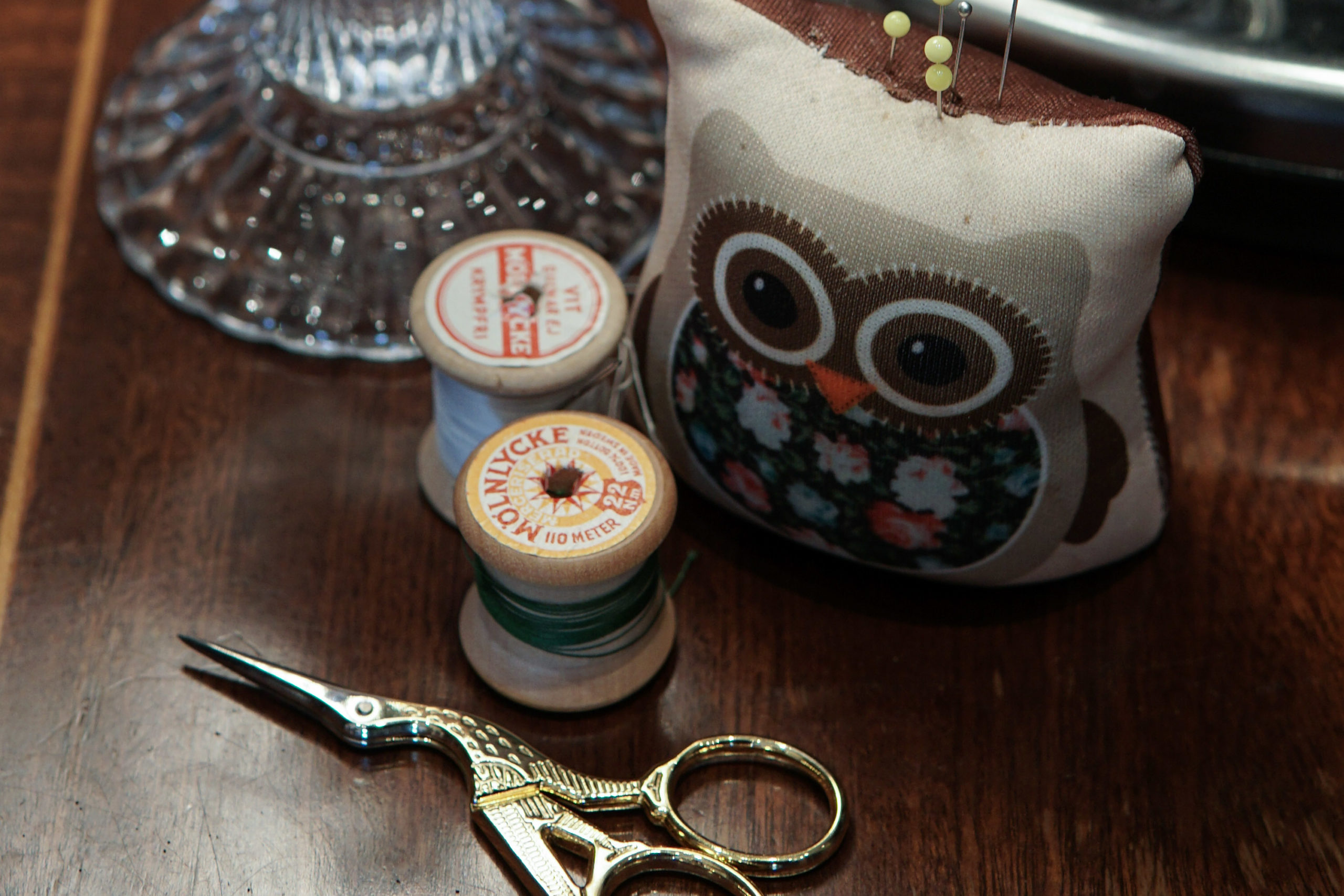 Design & Fit
Within our MTM you don´t have to settle for "good enough". We will make your garment exactly the way you want it.
Together we will go through how you want to use your garment, wedding, business or everyday life are some examples of what we evaluate in the choice of fabric and details. For summer wedding, we look at the slightly cooler fabrics and for everyday use a slightly more casual fabric as an example.
We walk you through the various choices for your suit and shirt. How you want the design, single or double breasted, 2 or 3 buttons, peak or notch lapels, buttons, lining etc.. according to your wishes and our recommendations.
For us, suits and shirts are not something we take for granted, this is our passion and therefore all our garments are Made To Measure and nothing that will fit as many as possible like ready to wear garments. When measuring, we take into account your shoulder slope, posture and about 40 other measures to ensure a perfect individual fit, whether in suit, shirt, jacket, pants or coat. All our garments are then cut and sewn from the ground up, according to your dimensions and choice of details at our tailors around Europe.
Fabrics
We work exclusively with the best fabric houses in Europe where we know they deliver high-end quality. Partly because you as a customer should feel safe in your choice of fabric and partly so we can deliver a world-class suit. The weavers from Italy supply fine slightly lighter fabrics from Vitale Barberis Canonico, Reda, Loro Piana and Fratteli Tallia Di Delfino. From England we have slightly heavier fabrics from Holland & Sherry, Dugdale & Bros and Fox Brothers to name a few. For our shirts we mainly use the Italian specialist Albini. Who makes a great luxurious mix of fabrics in cotton, linen, denim and flannels.
Check our suit and shirt inspirational pages for more info and pictures of our fabrics and garments.