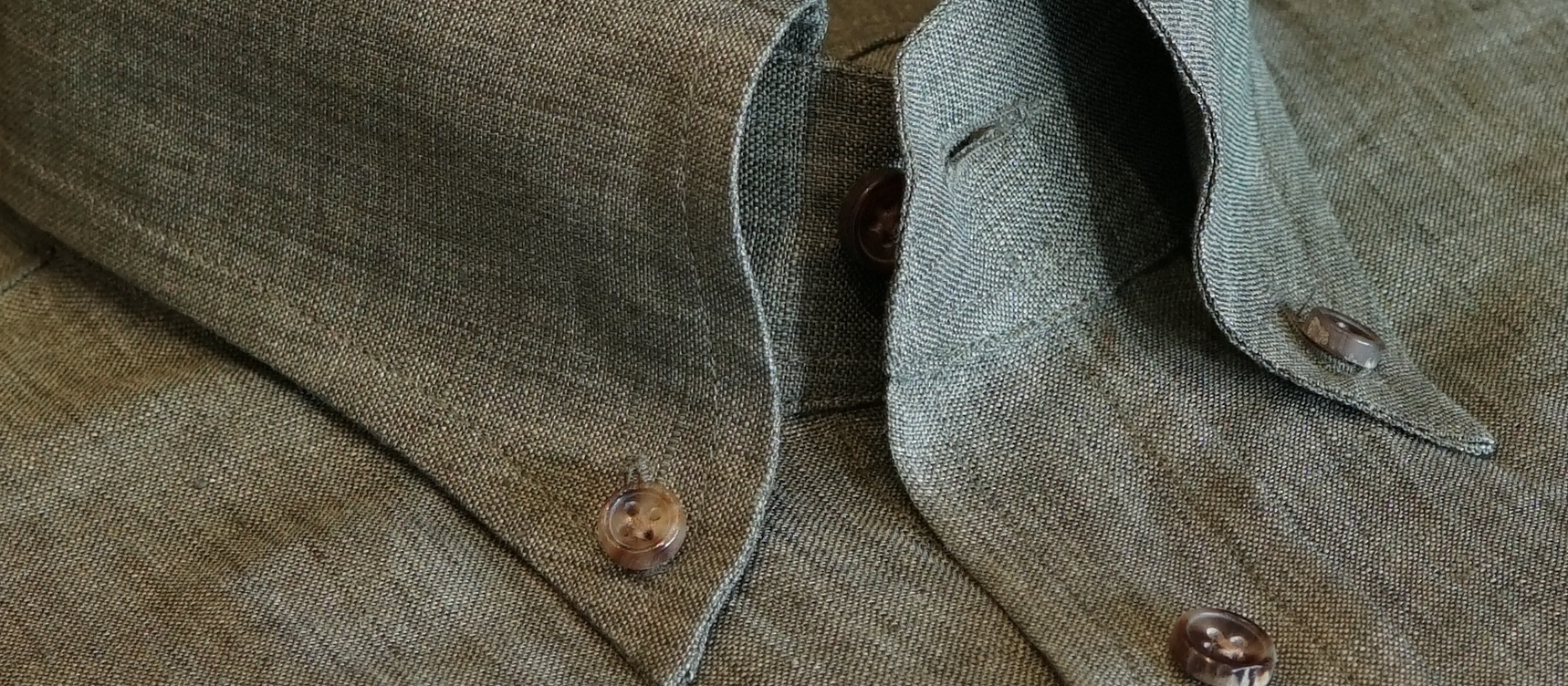 Suit, trousers, jackets and coats
---
Here you´ll find inspiration from our products. We have thousands of fabrics in the shop, so if you won´t find anything here that suits your suit, there´s something for all tastes in the physical shop on Grönsakstorget. Together we create the perfect design, details and perfect fit. We only use the world's leading weavers from Italy and England, including Vitale Barberis Canonico, Loro Piana, Holland & Sherry, Dugdale Bros, Reda, Scabal to name a few. We value quality and durability and use natural materials in our suit garments such as horse canvas, horn and corozo buttons and lining in cupro.
All products are from our shop such as ties from E.G Cappelli, Stefano Cau and pocket squares from Rampley & Co which are available as long as the stock is sufficient.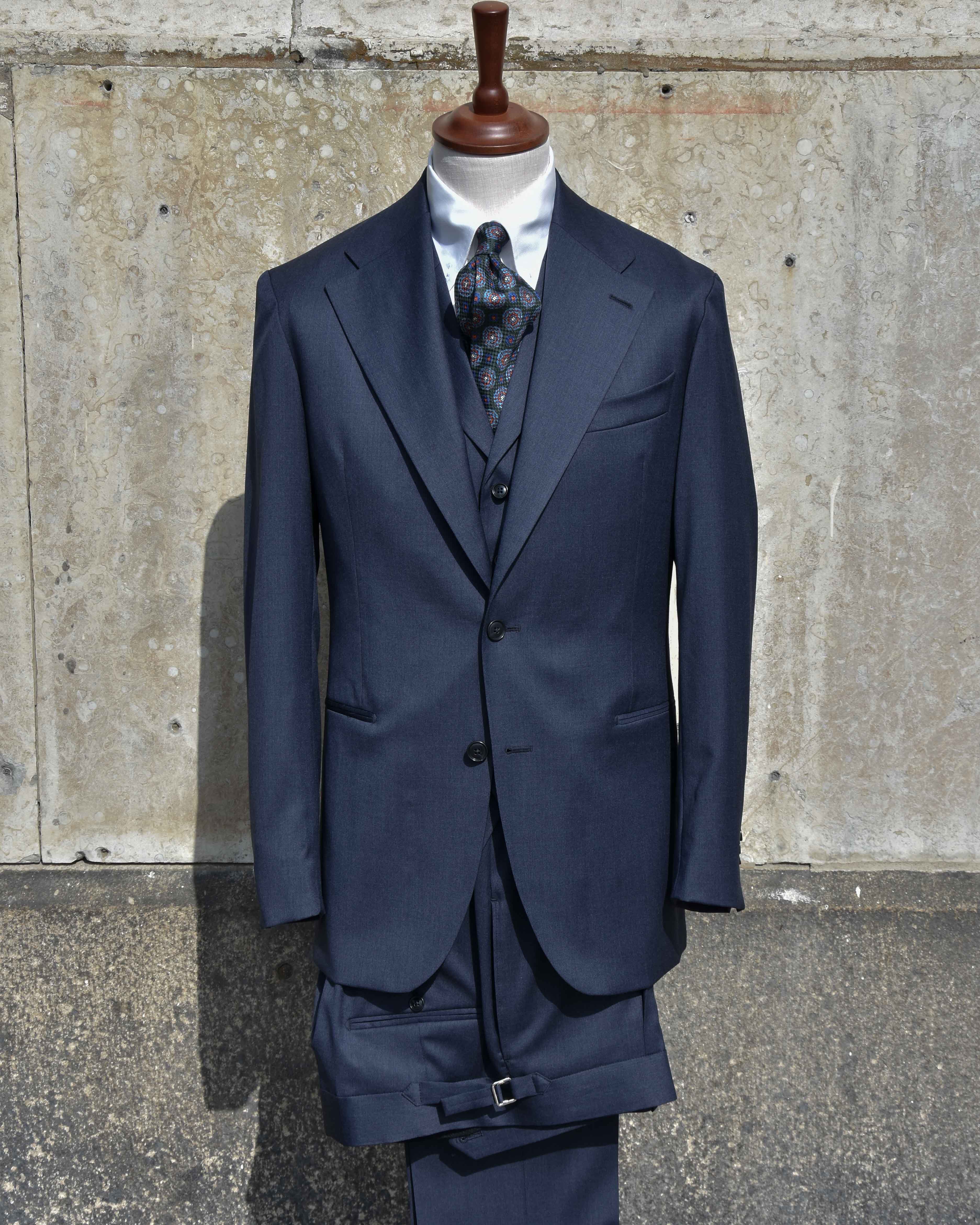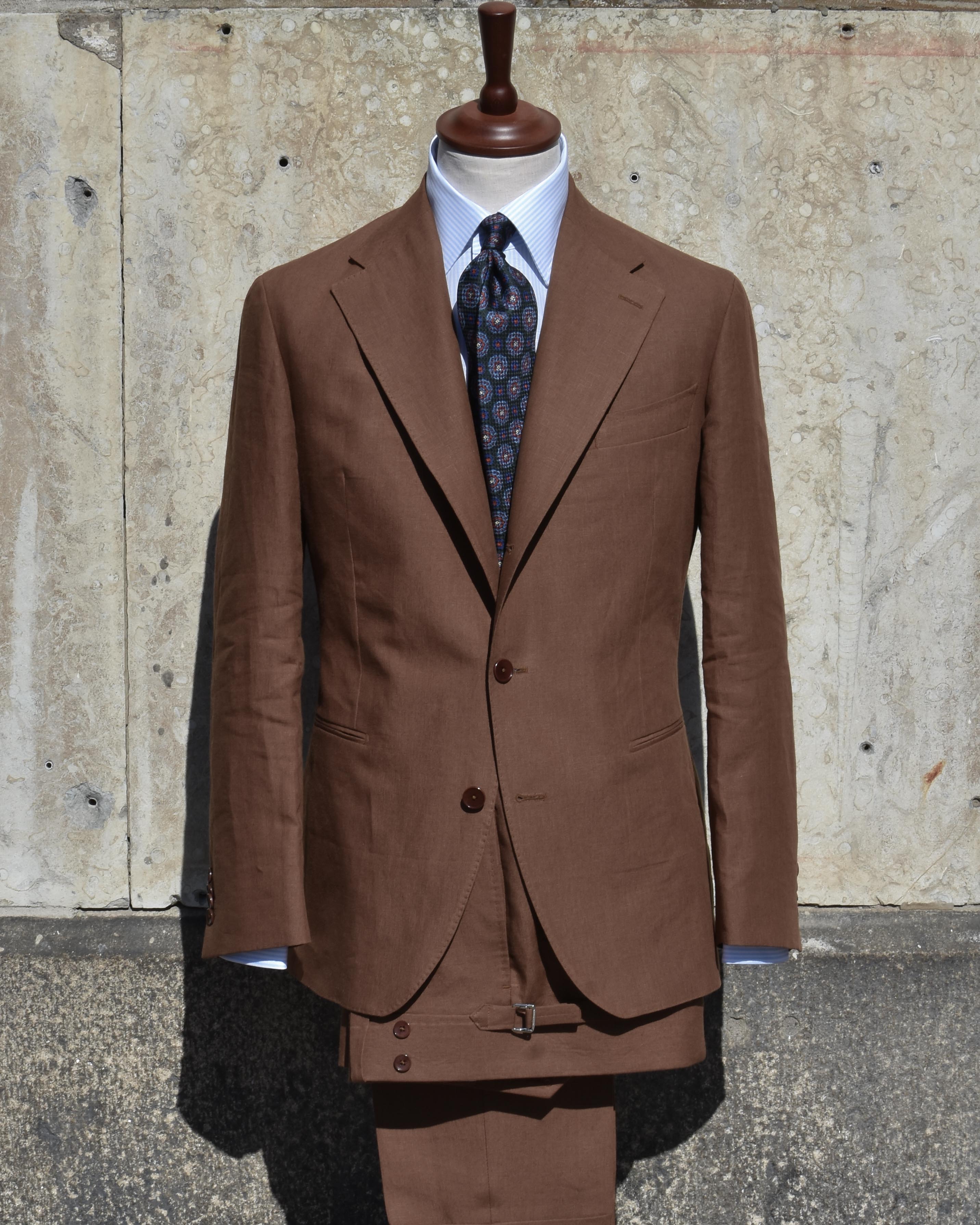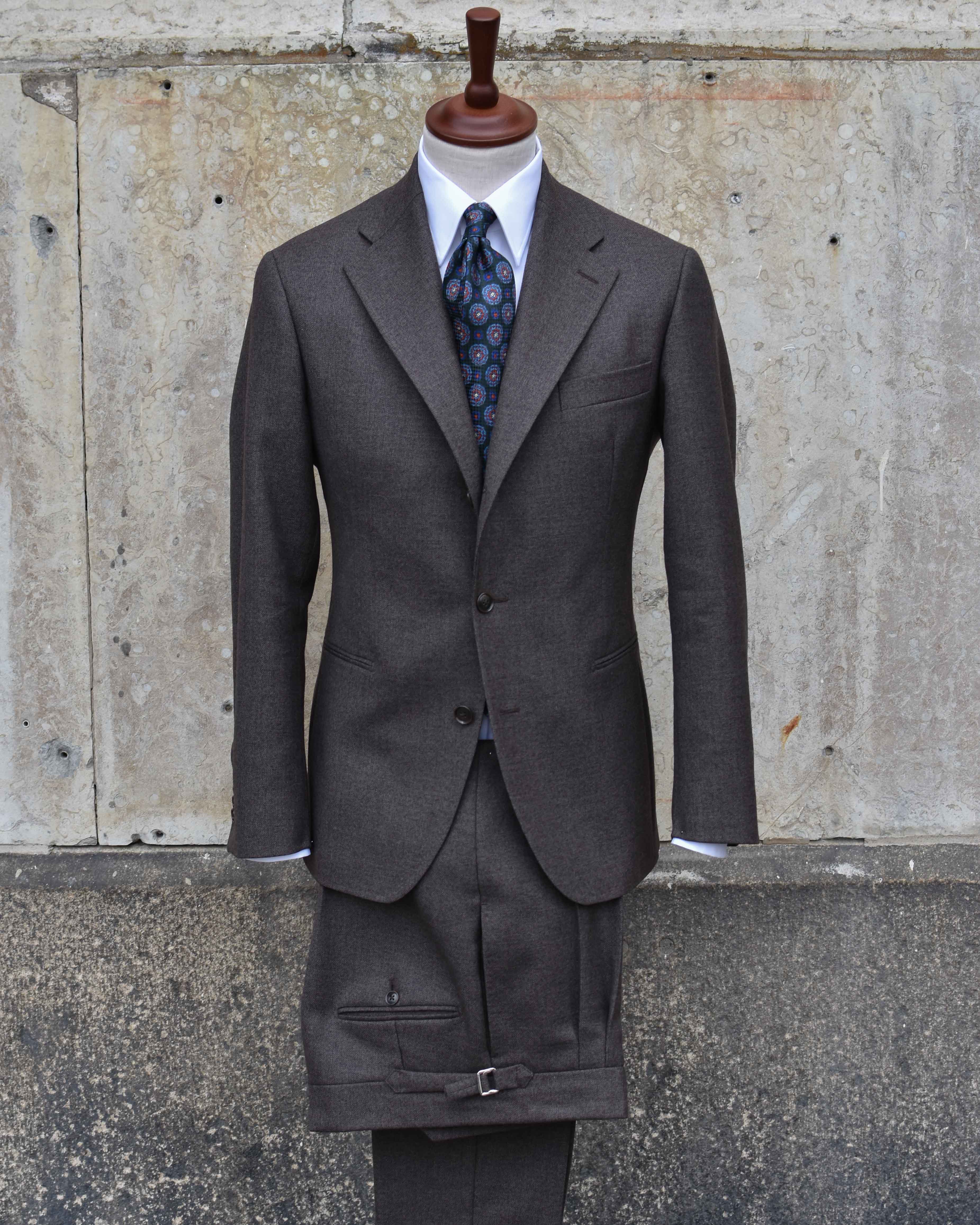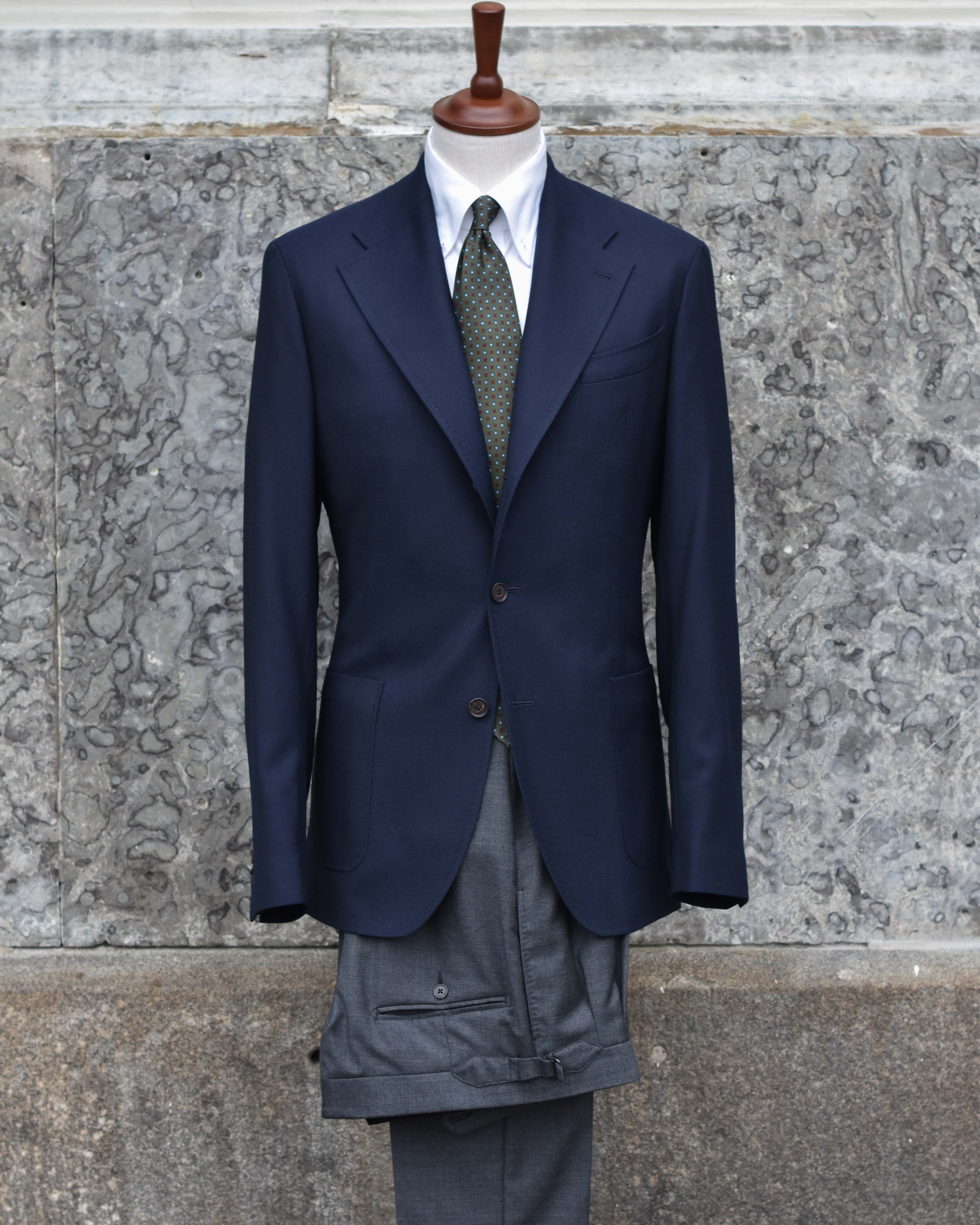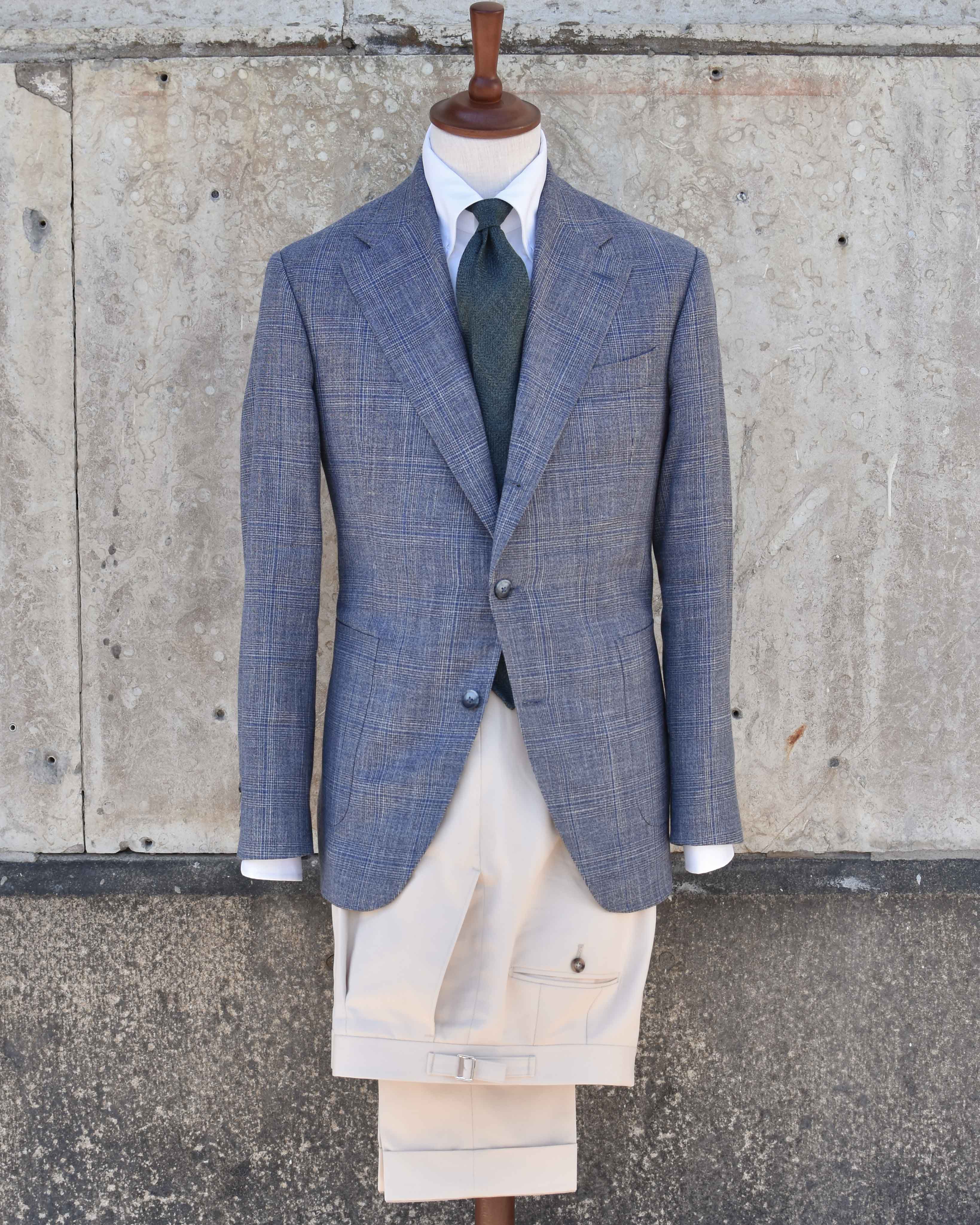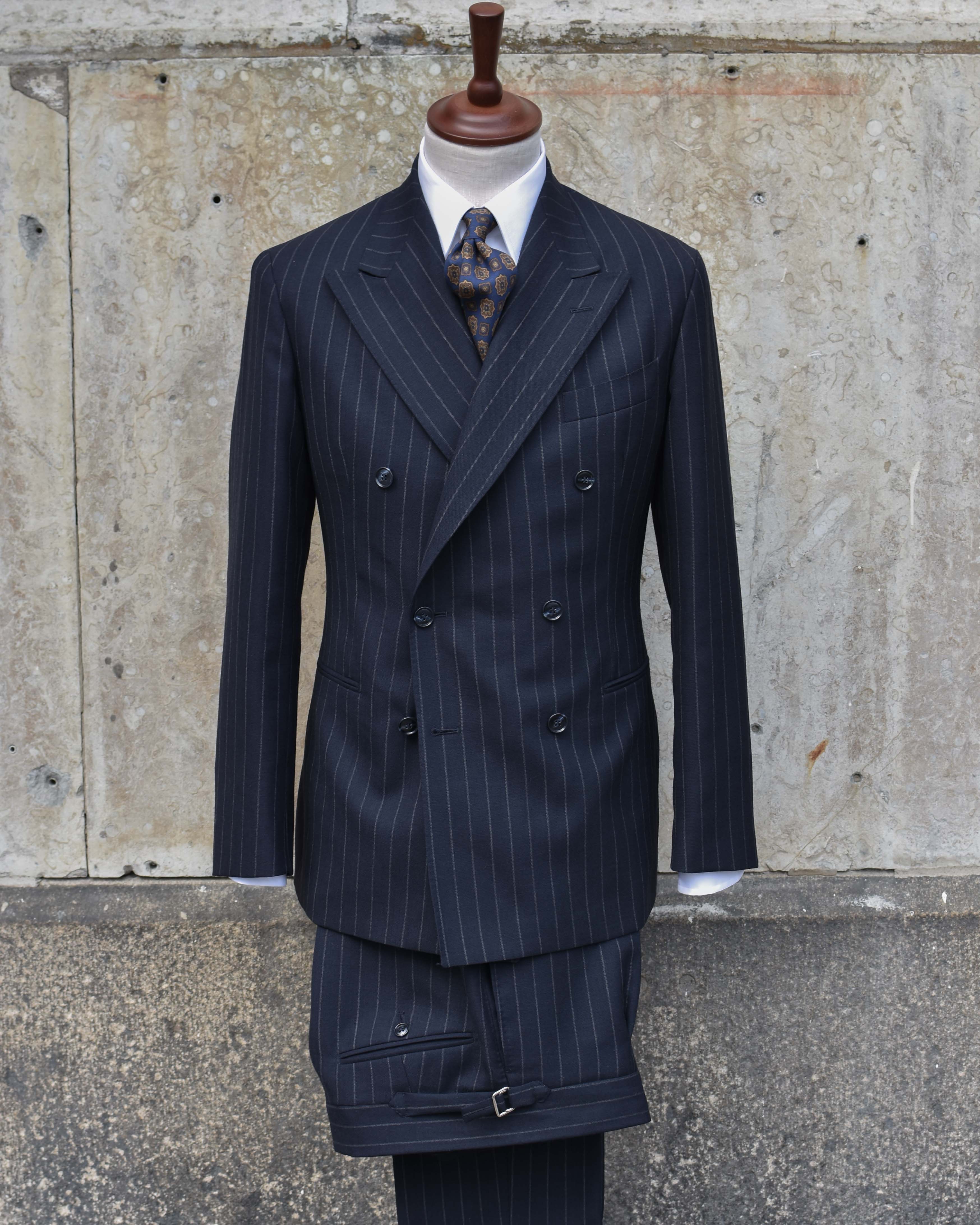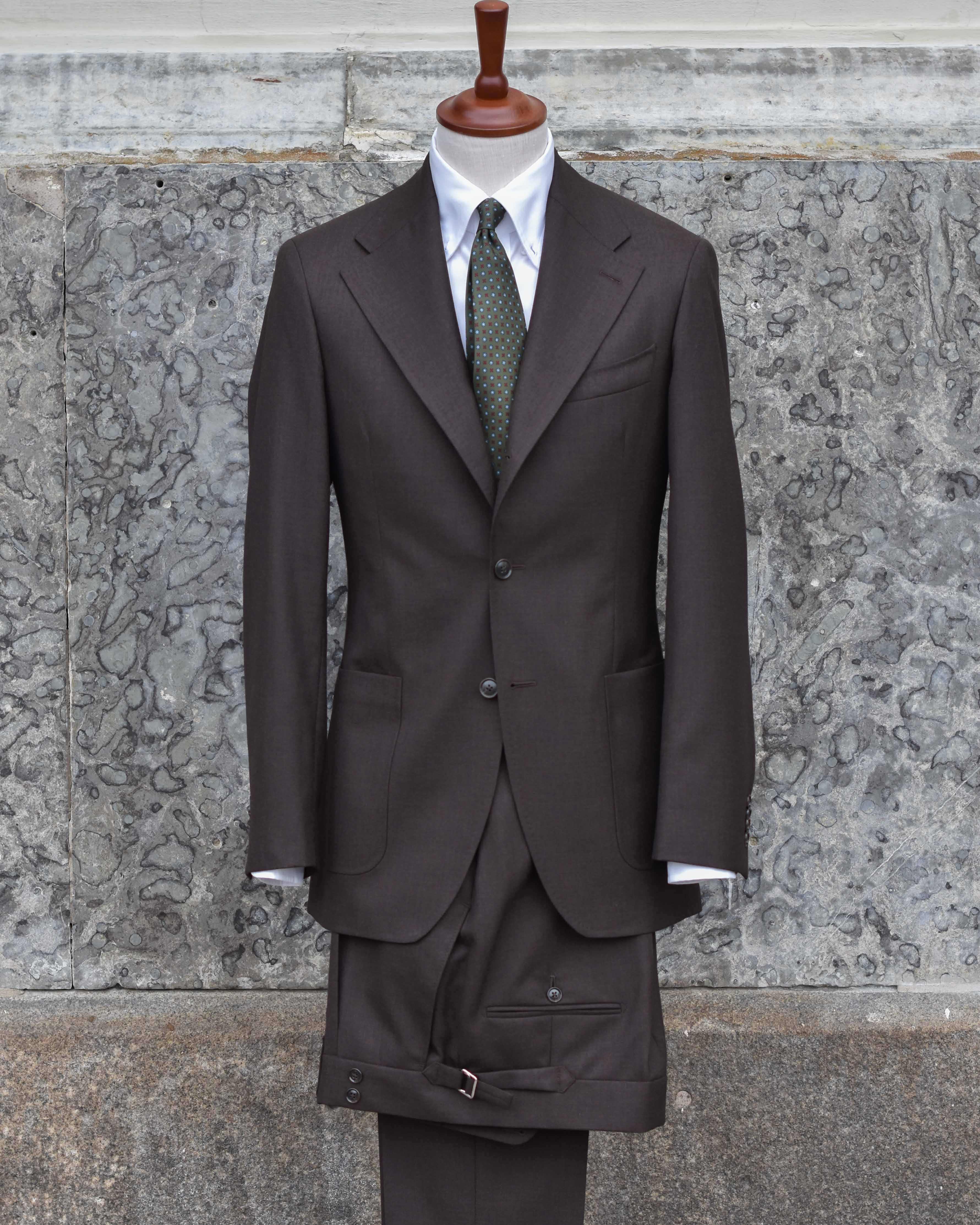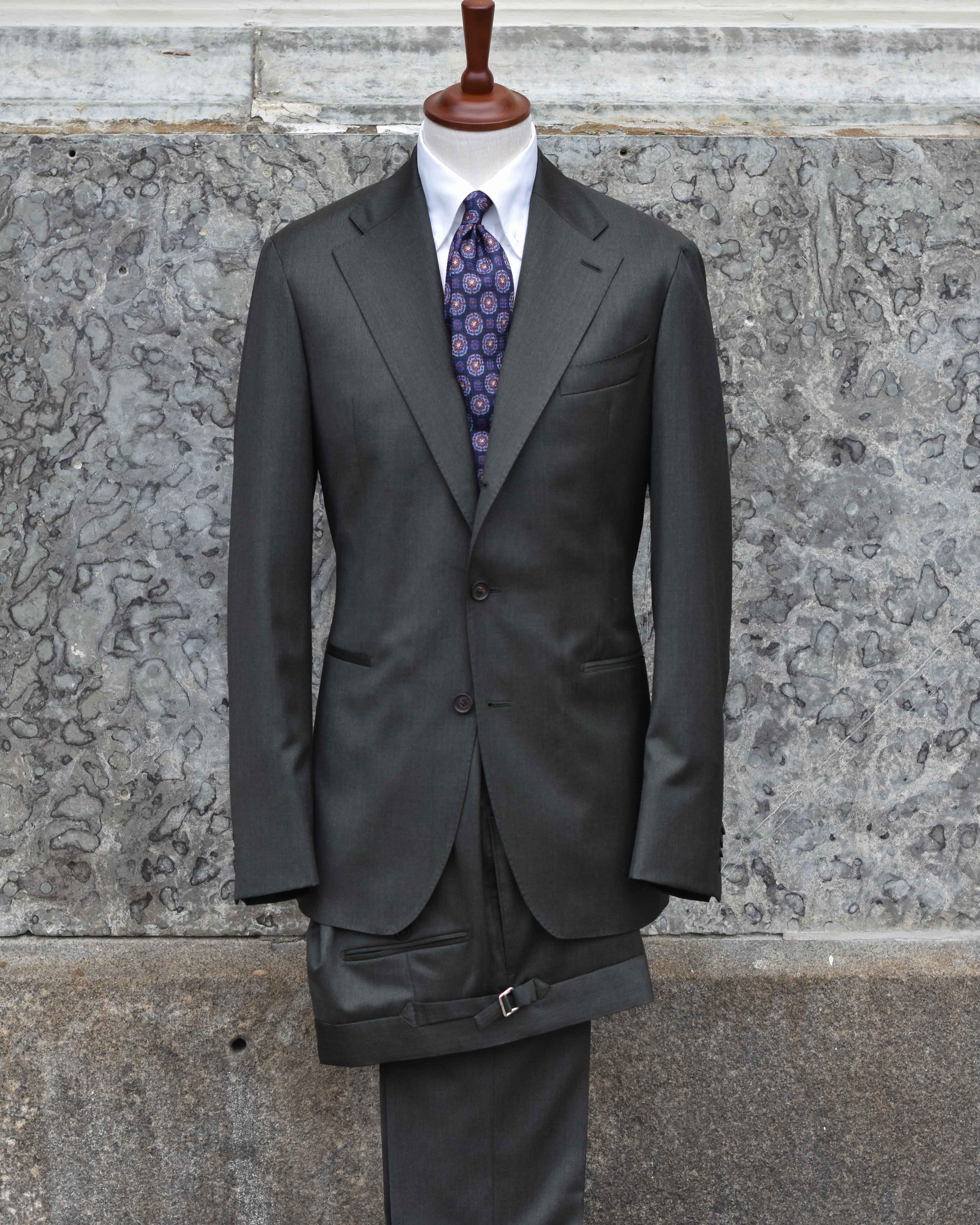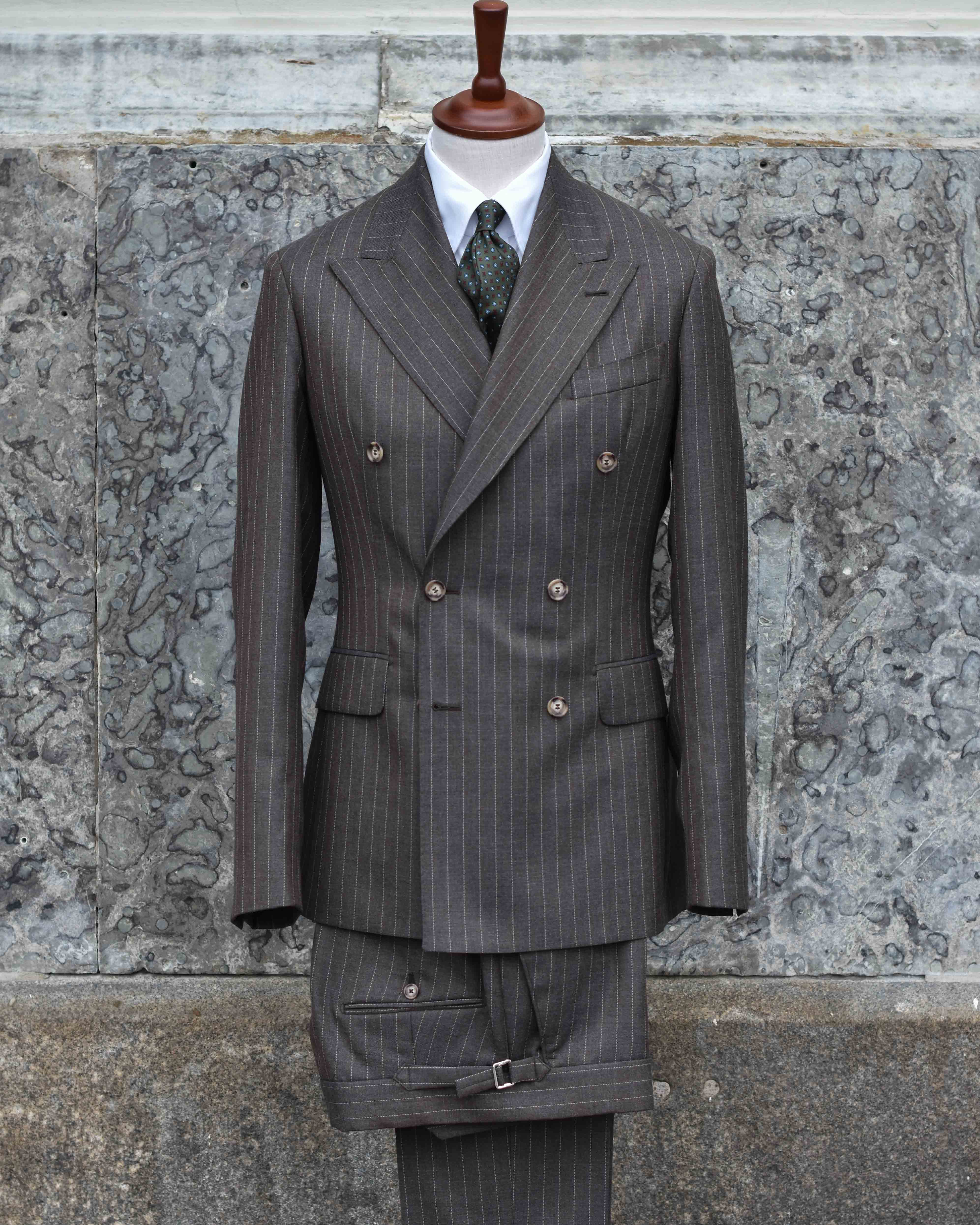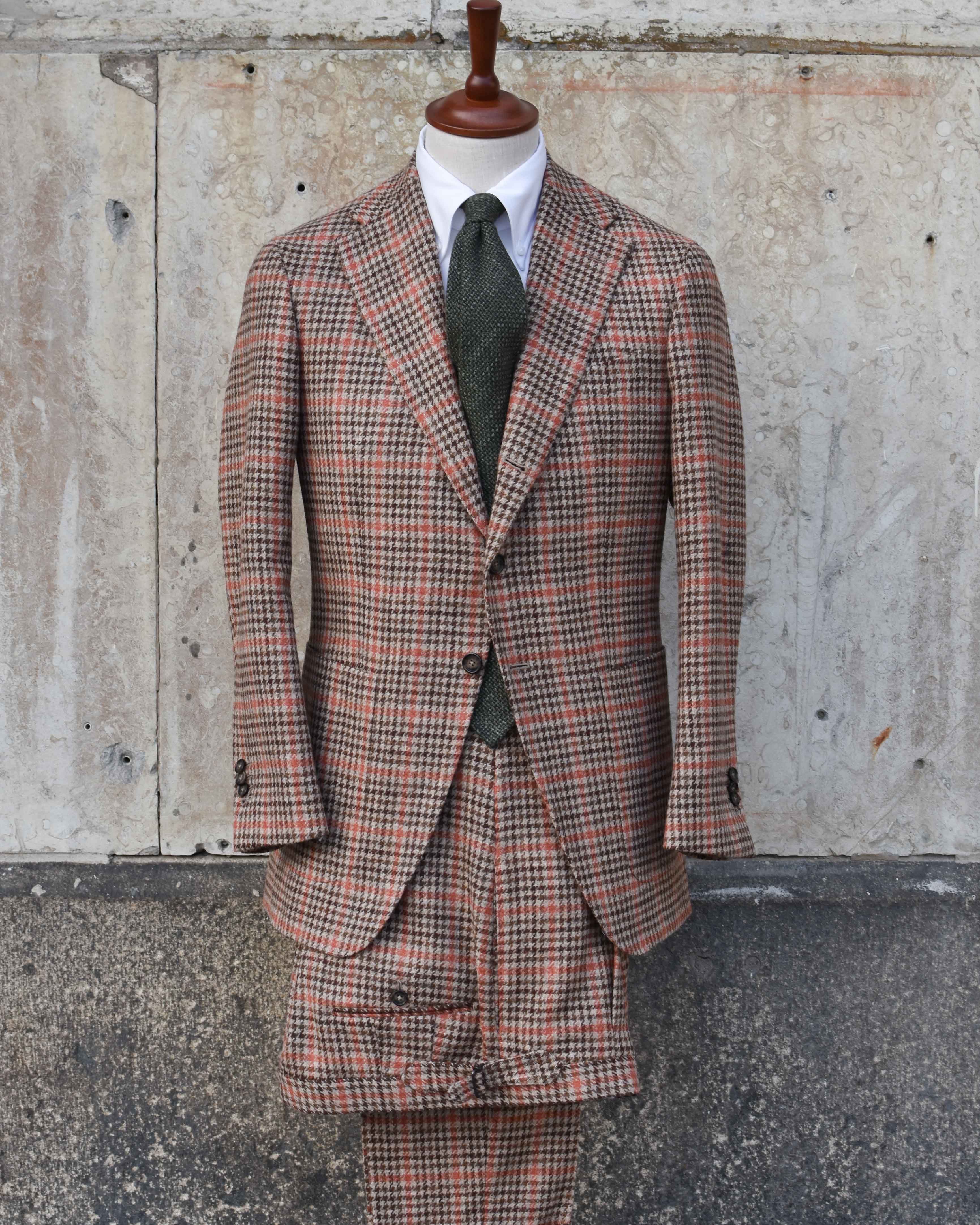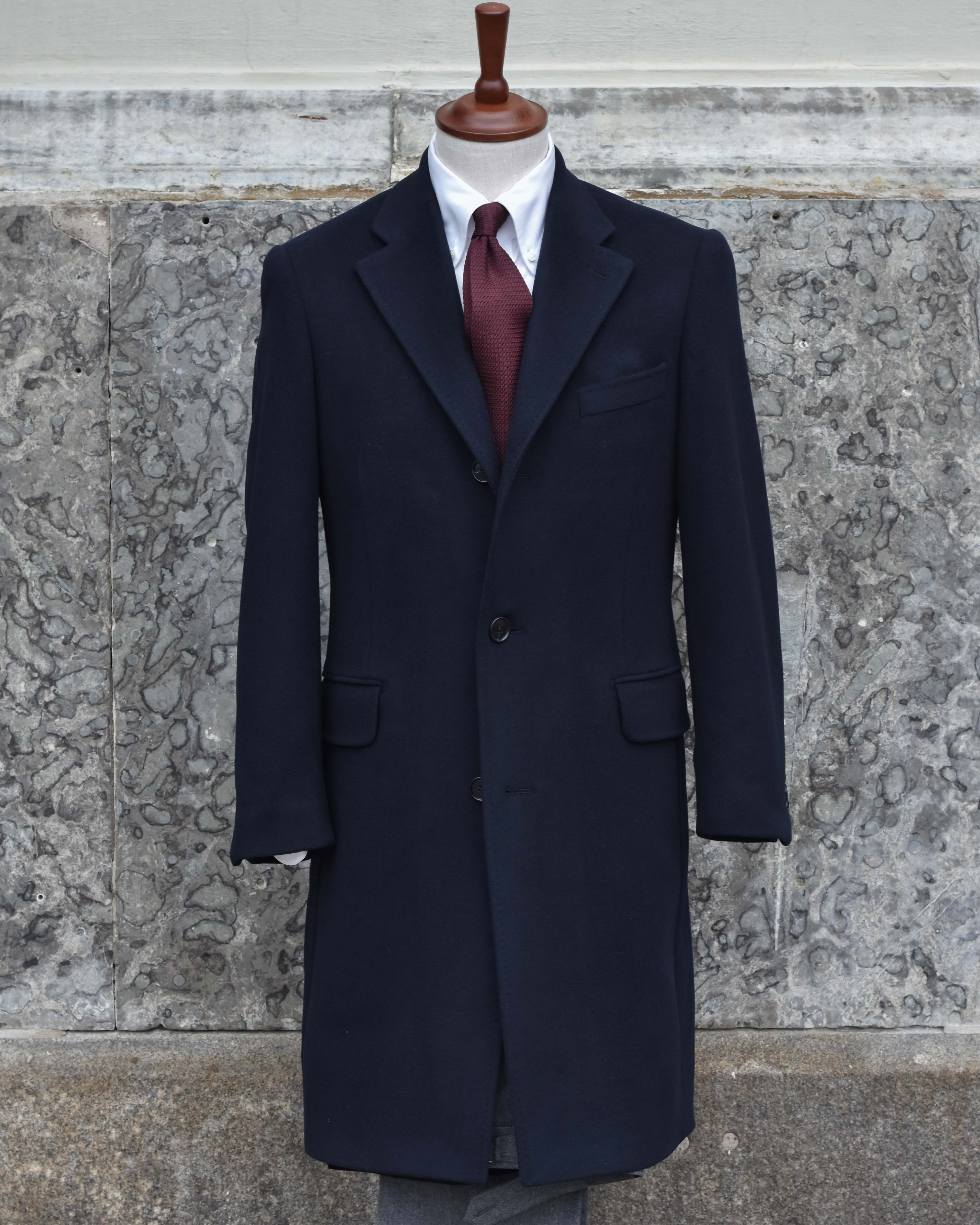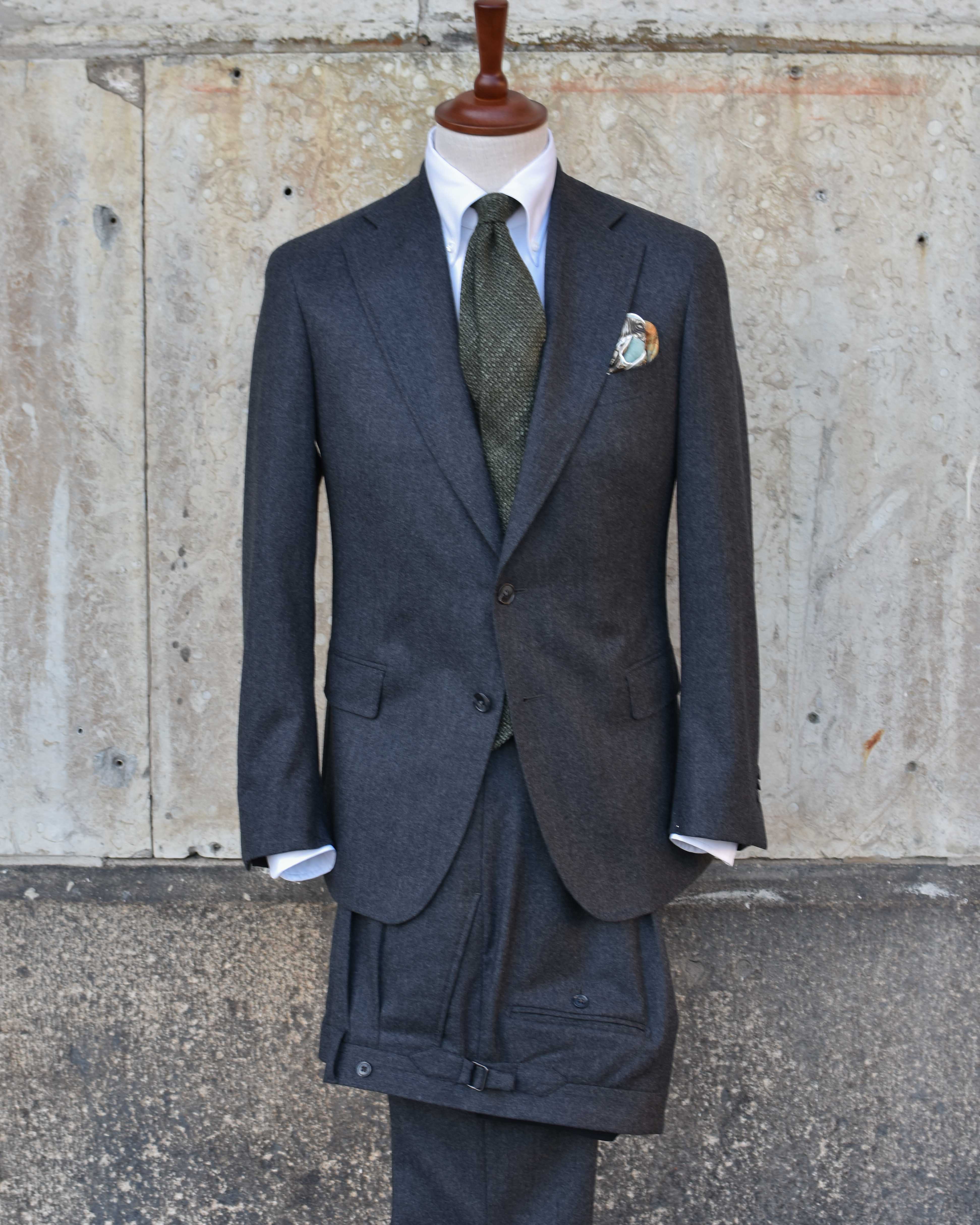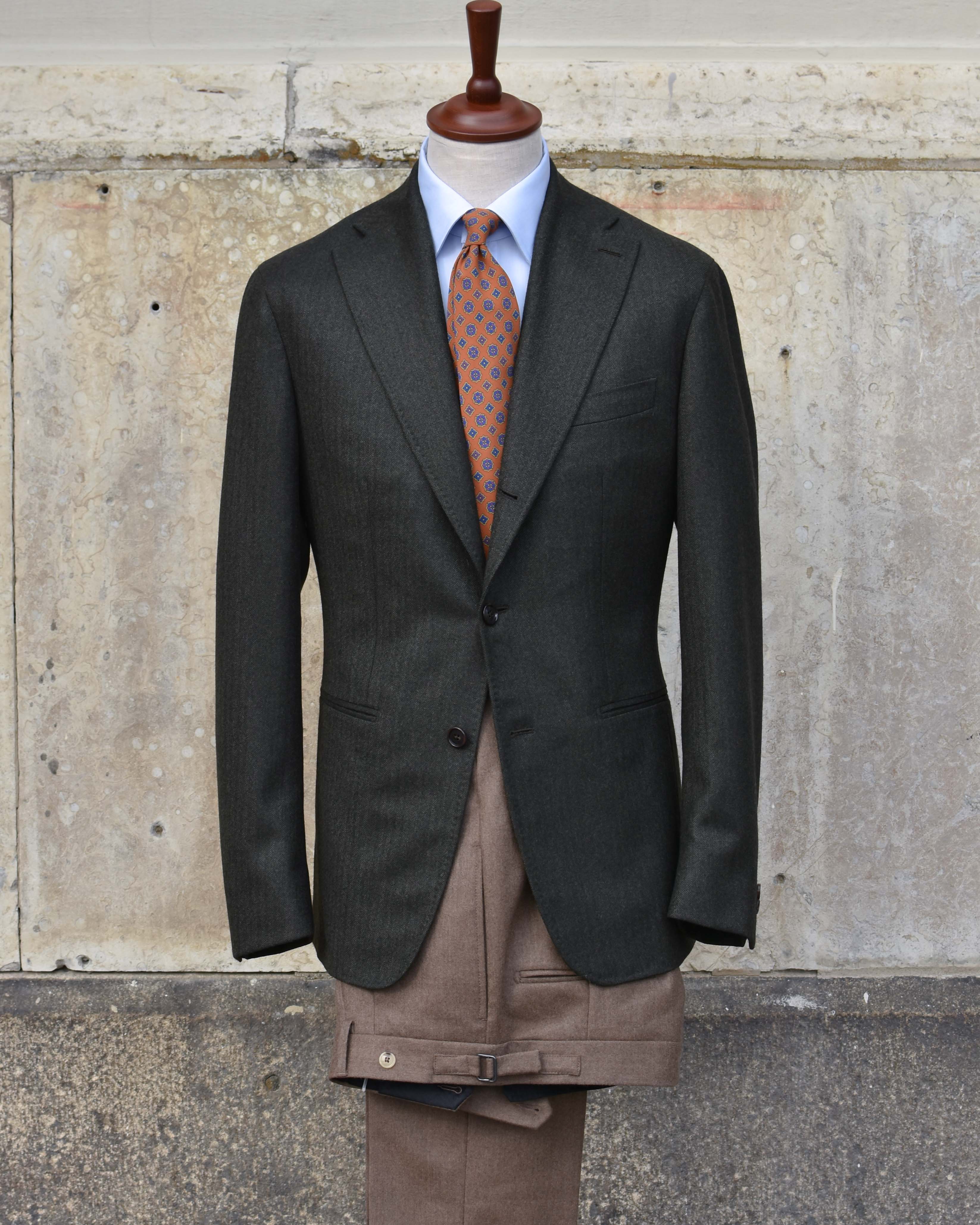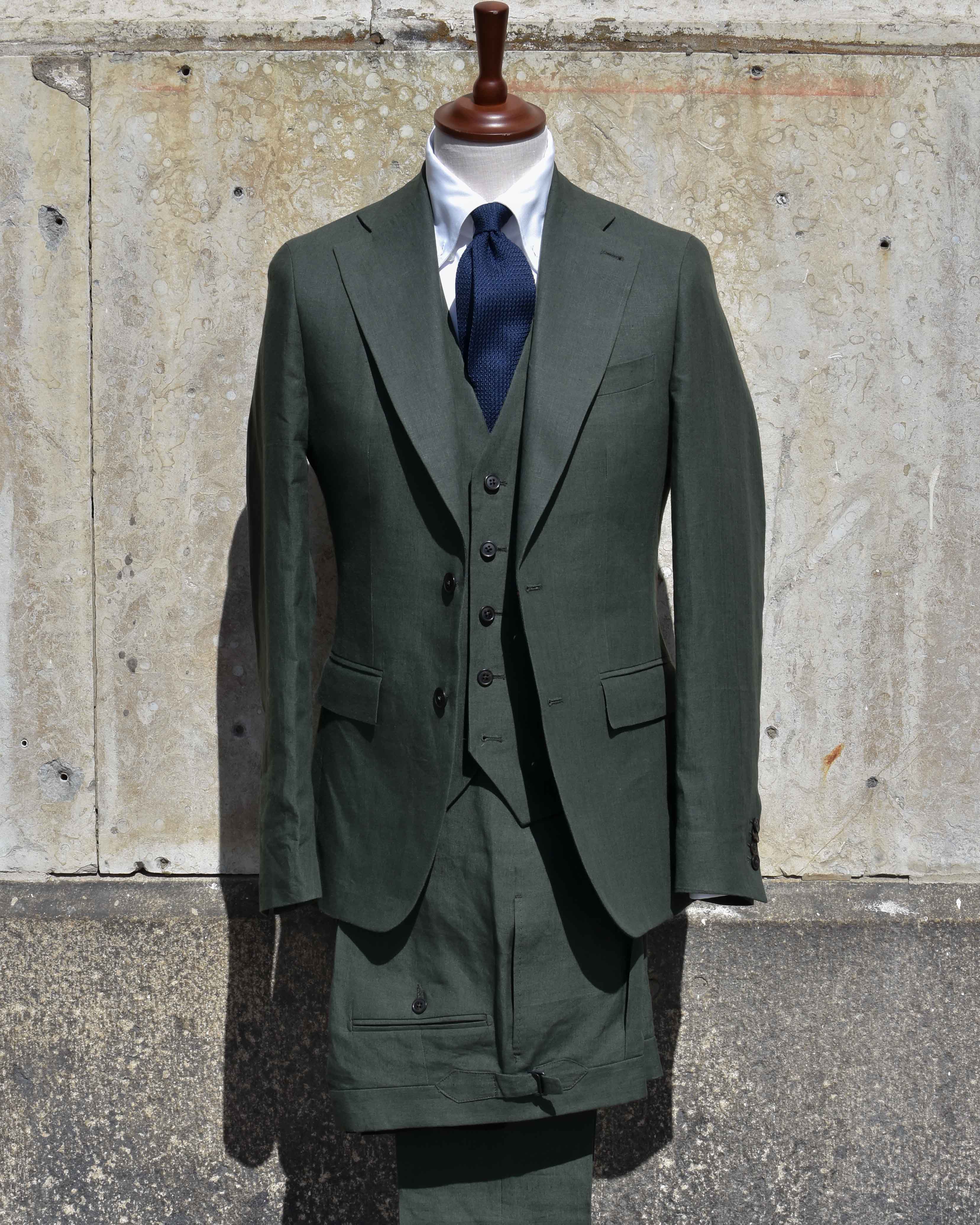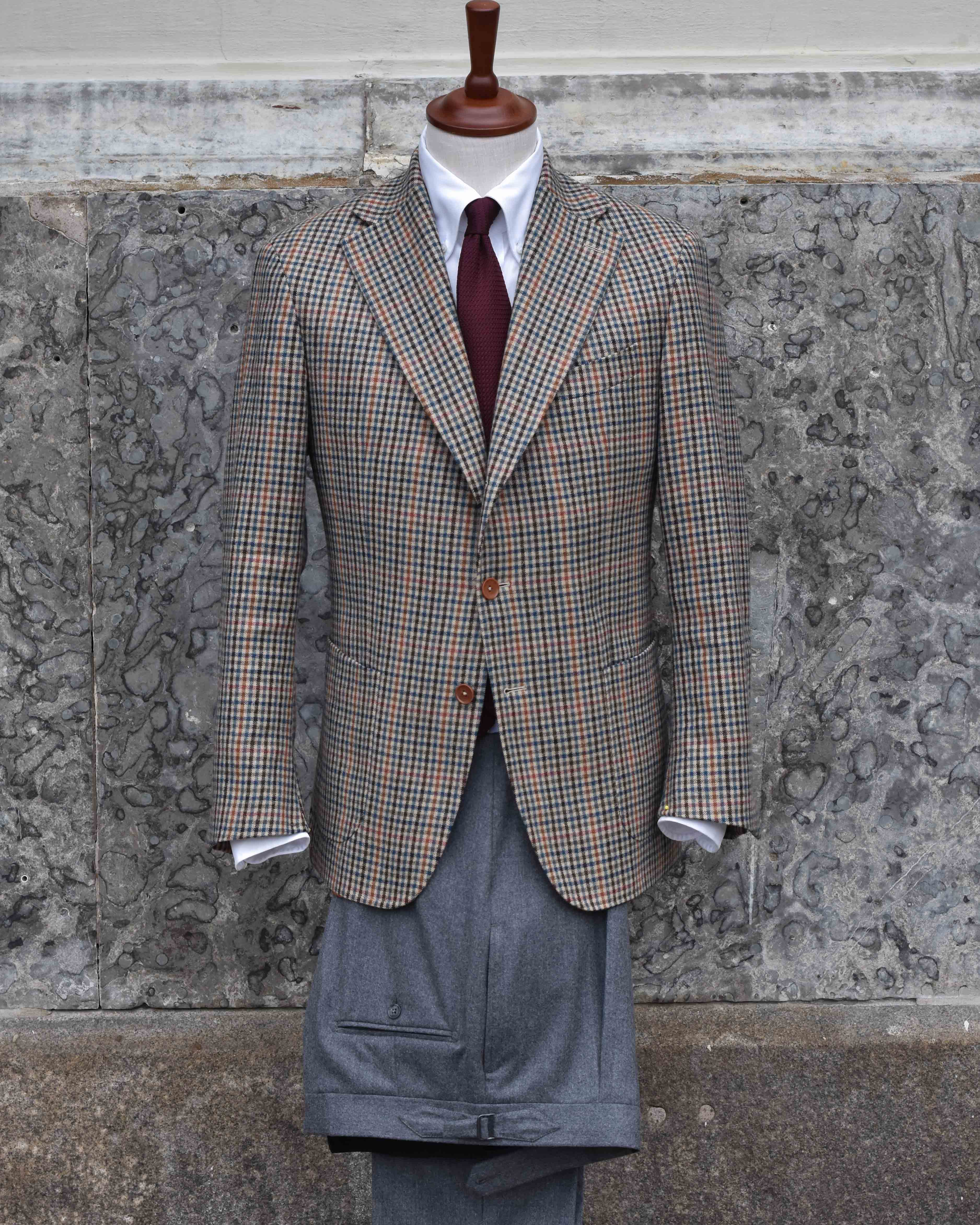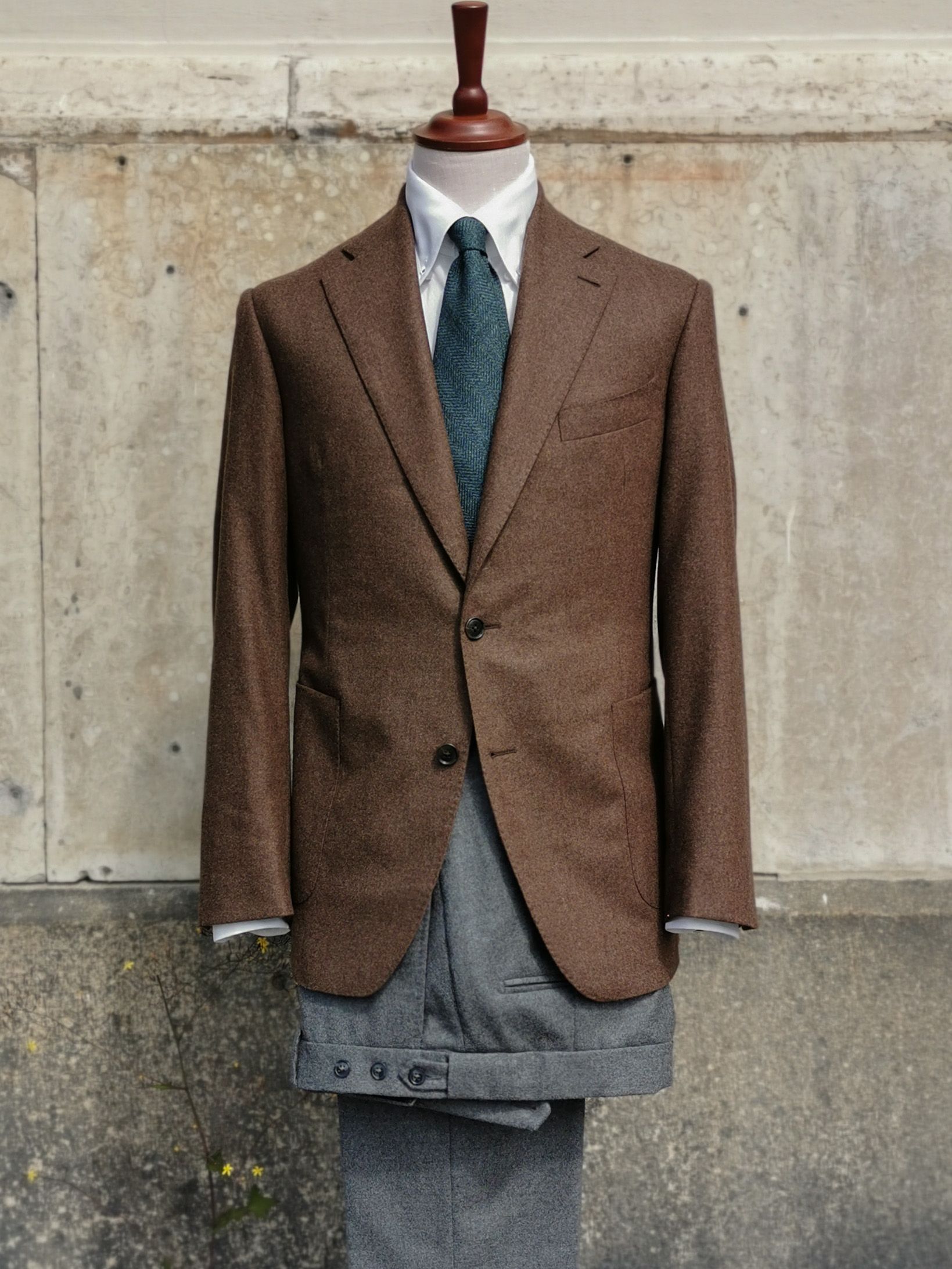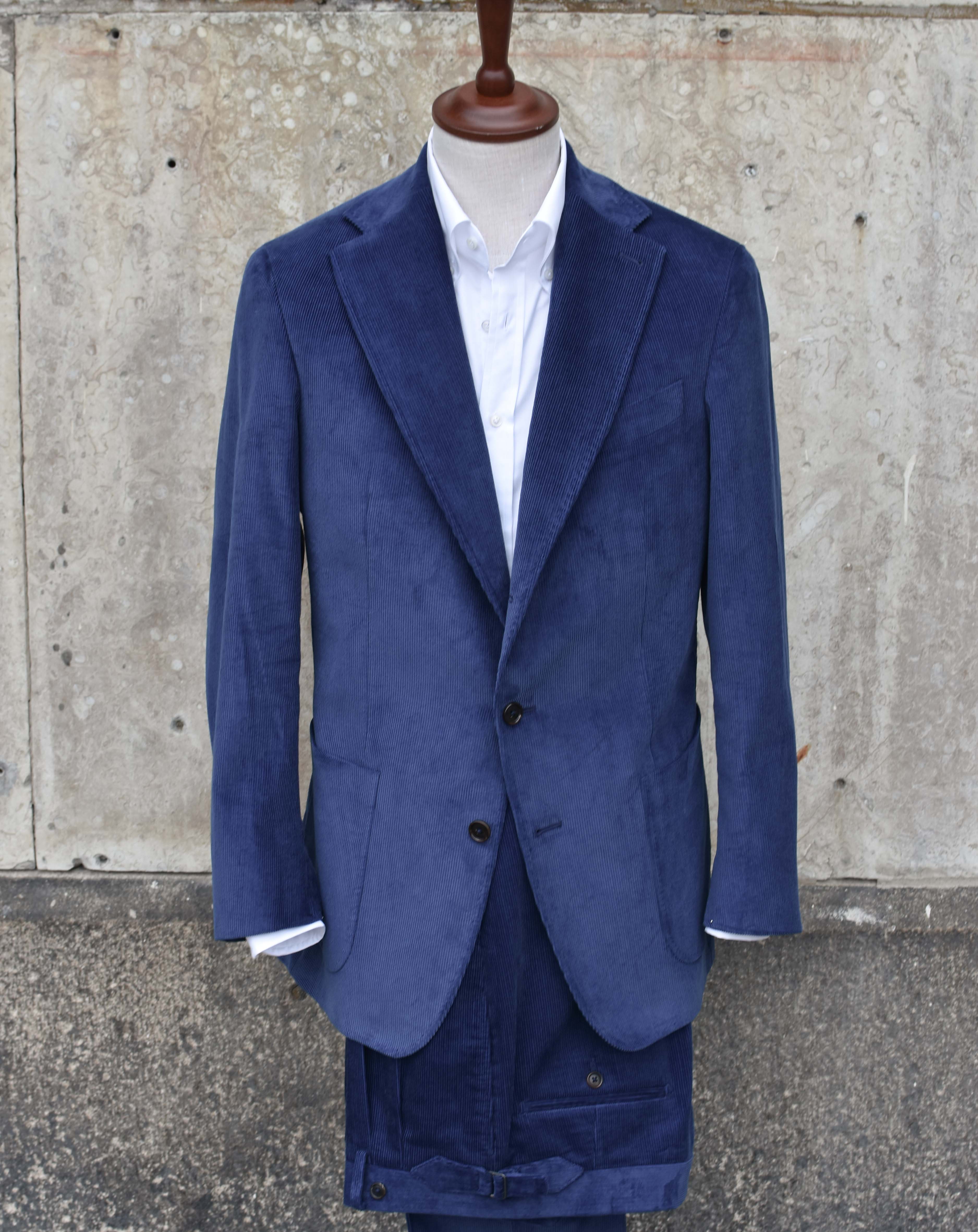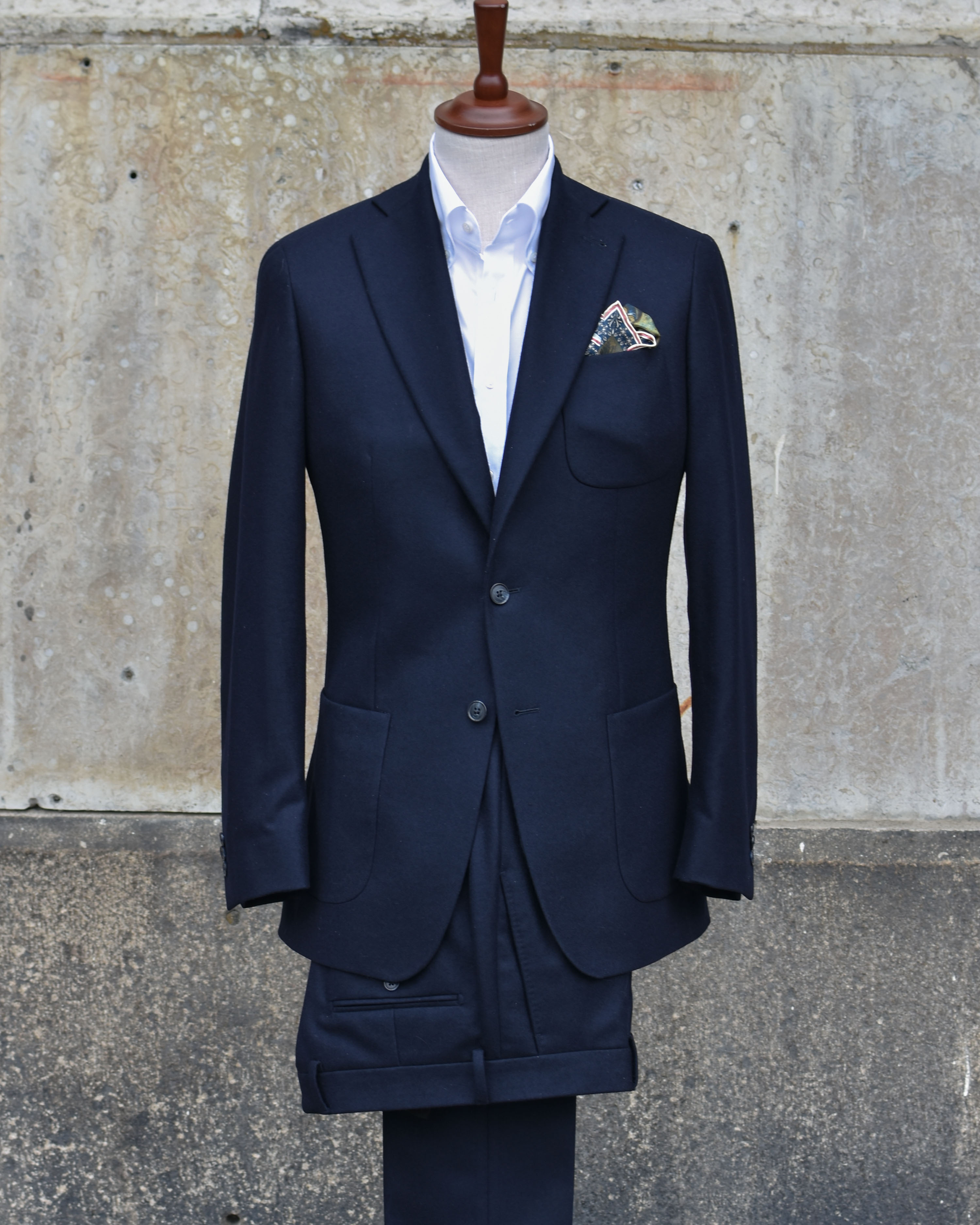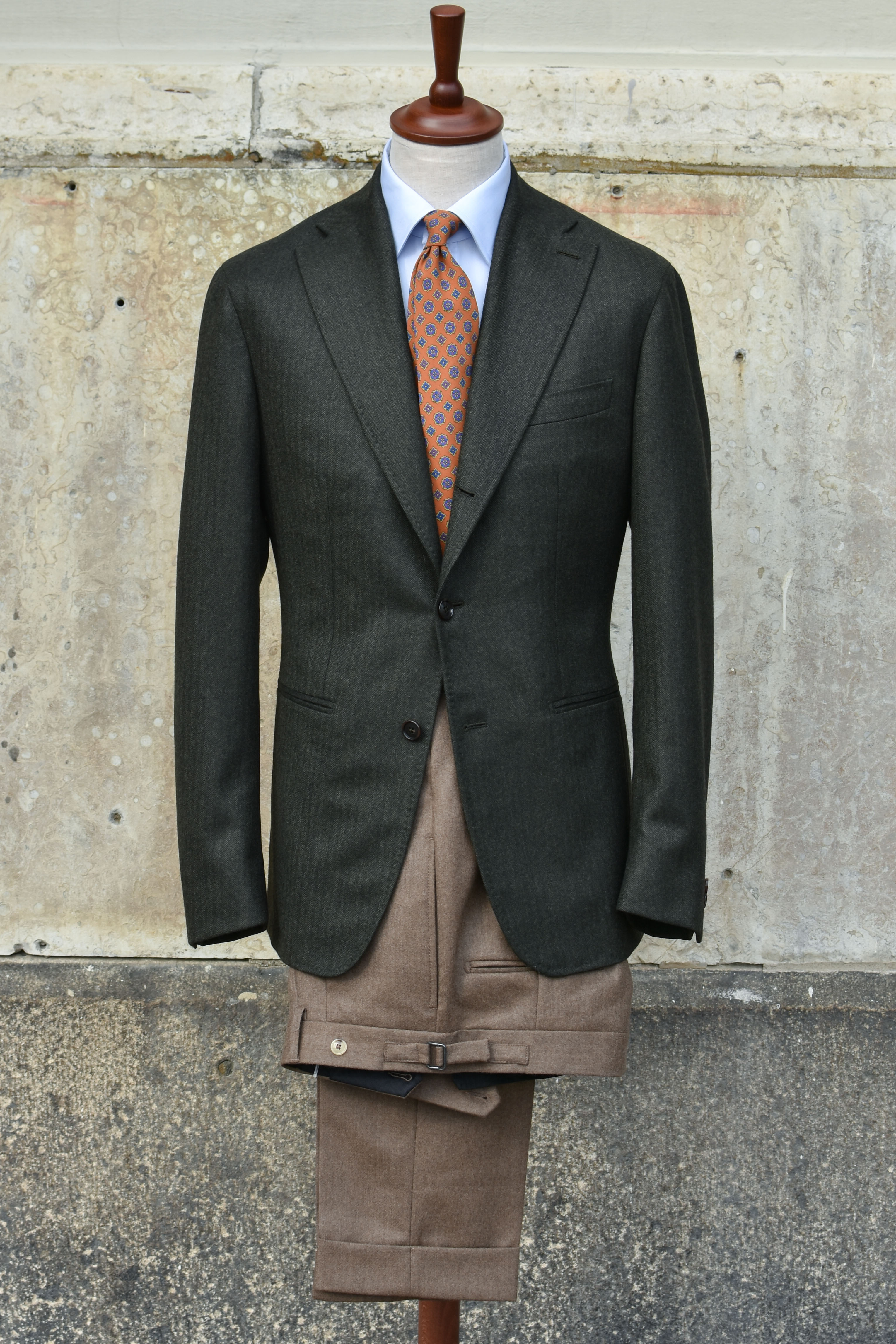 Reda-tyg-kostym-blå-blue-suit
Tobacco-suit-linen-kostym-Dugdale-bros
Vintage-Hvidberg-brown-suit-brun-kostym
Sportcoat-kavaj-Reda-Vitale-barberis
Loro-Piana-sportcoat-kavaj-skräddarsytt-beige-bomull-cotton-trousers
Dugdale-bros-chalkstripe-suit-navy-kostym
Brown-suit-Brun-kostym-Holland-and-sherry
Pinstripe-Holland-and-sherry-DB-suit-kostym
Checked-holland-and-sherry-suit-rutig-kostym-flanell
Coat-Reda-fabric-navy-blå-rock
Vitale-barberis-gray-flanell-grå-suit-kostym
Holland-and-Sherry-Flannel-kavaj-sportcoat
Linnen-green-3-peice-suit-3-delad-kostym
Sport-coat-holland-and-sherry-flannel-kavaj-byxa
Holland-and-Sherry-sportcoat-vitale-barberis-trousers-byxor-kavaj
Scabal-suit-corduroy-manschester-kostym
Navy-blå-kostym-Holland-and-sherry-suit-Flannel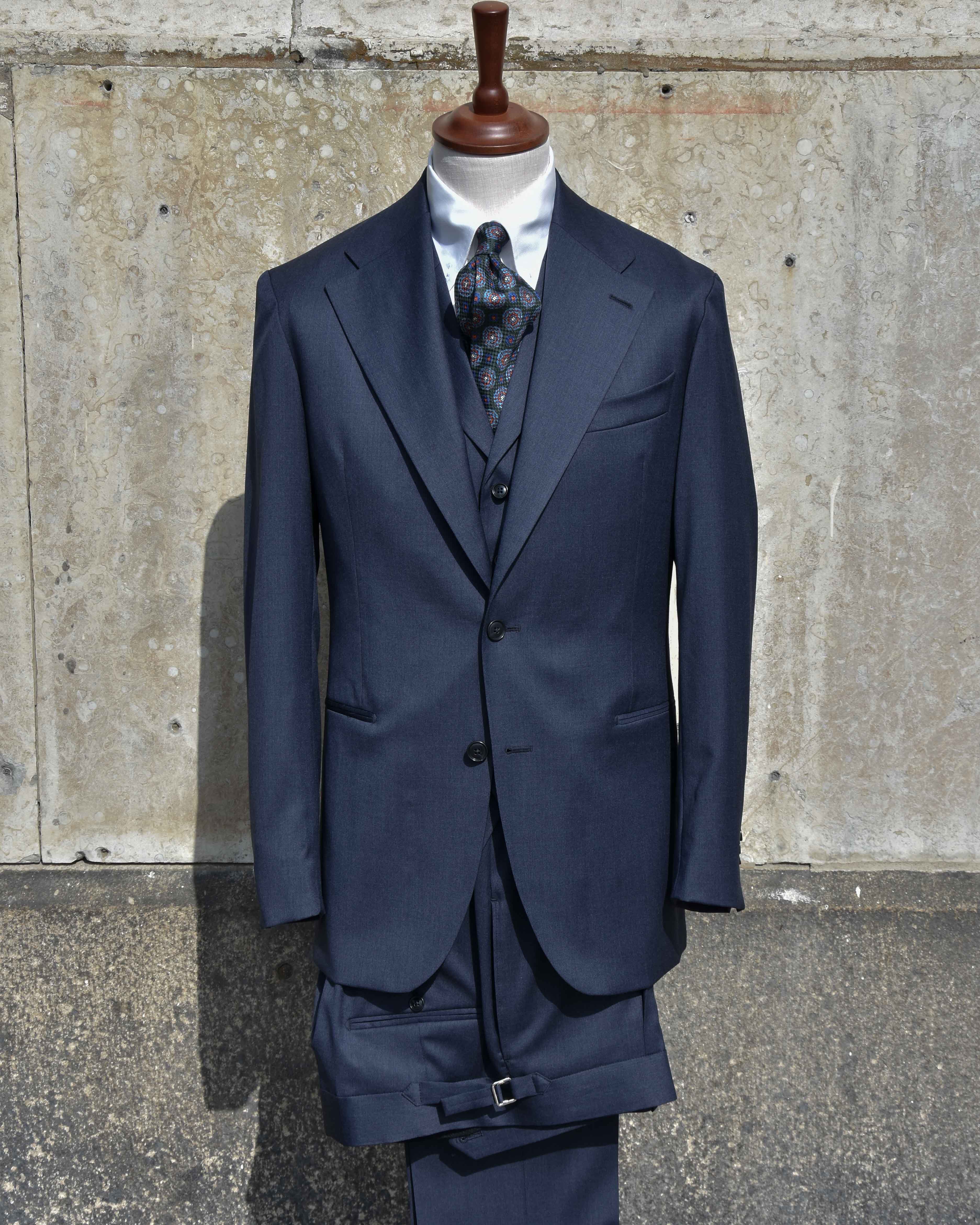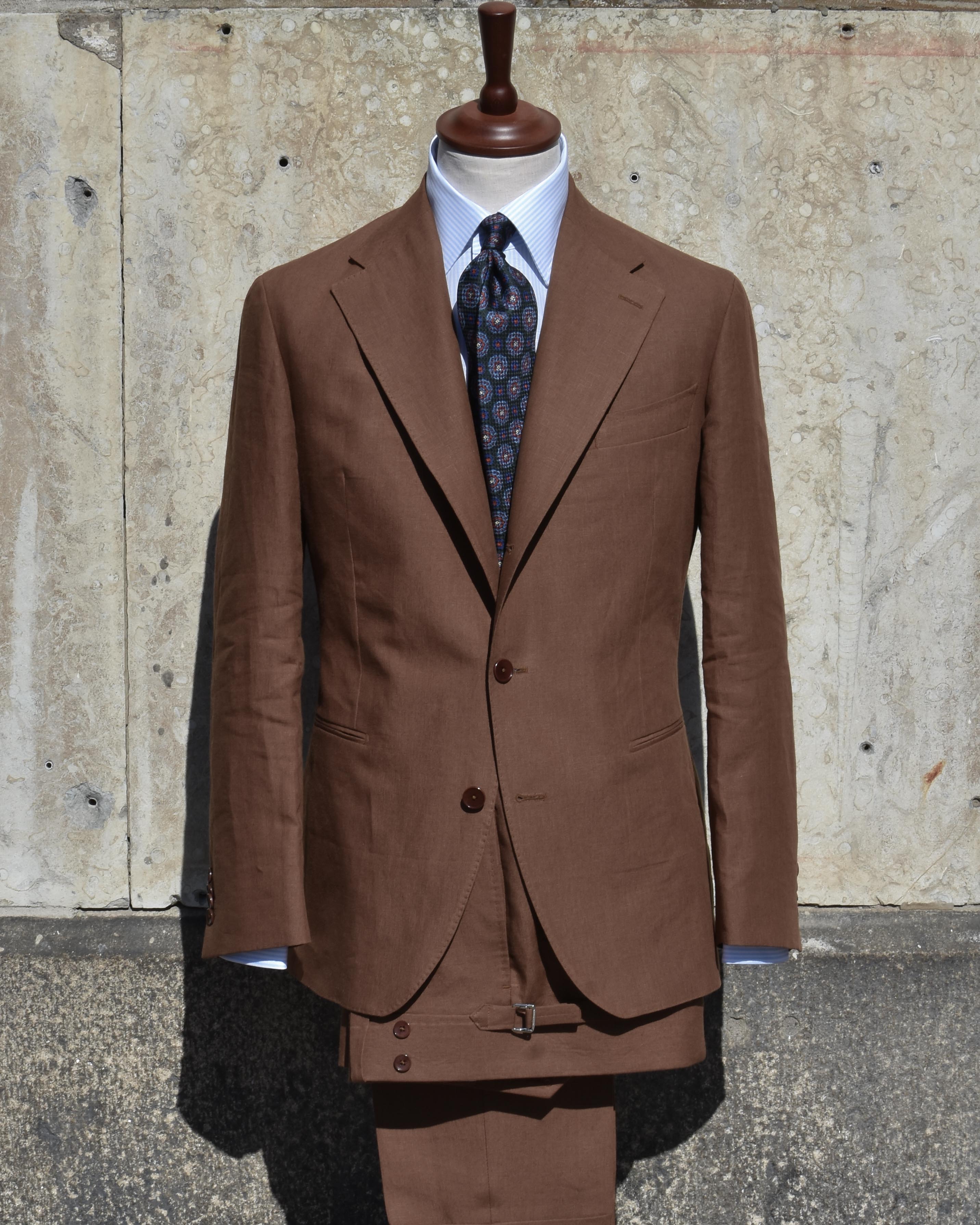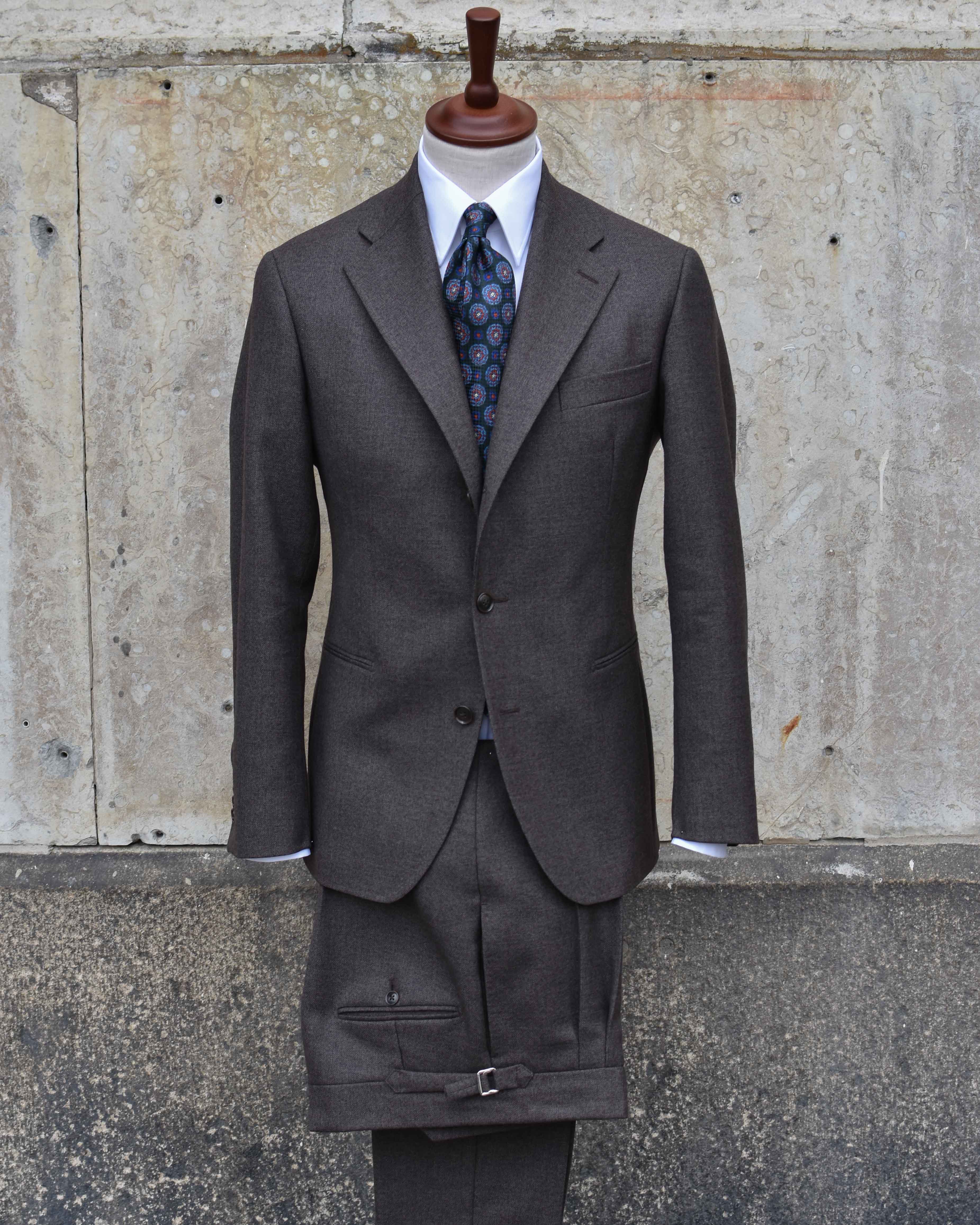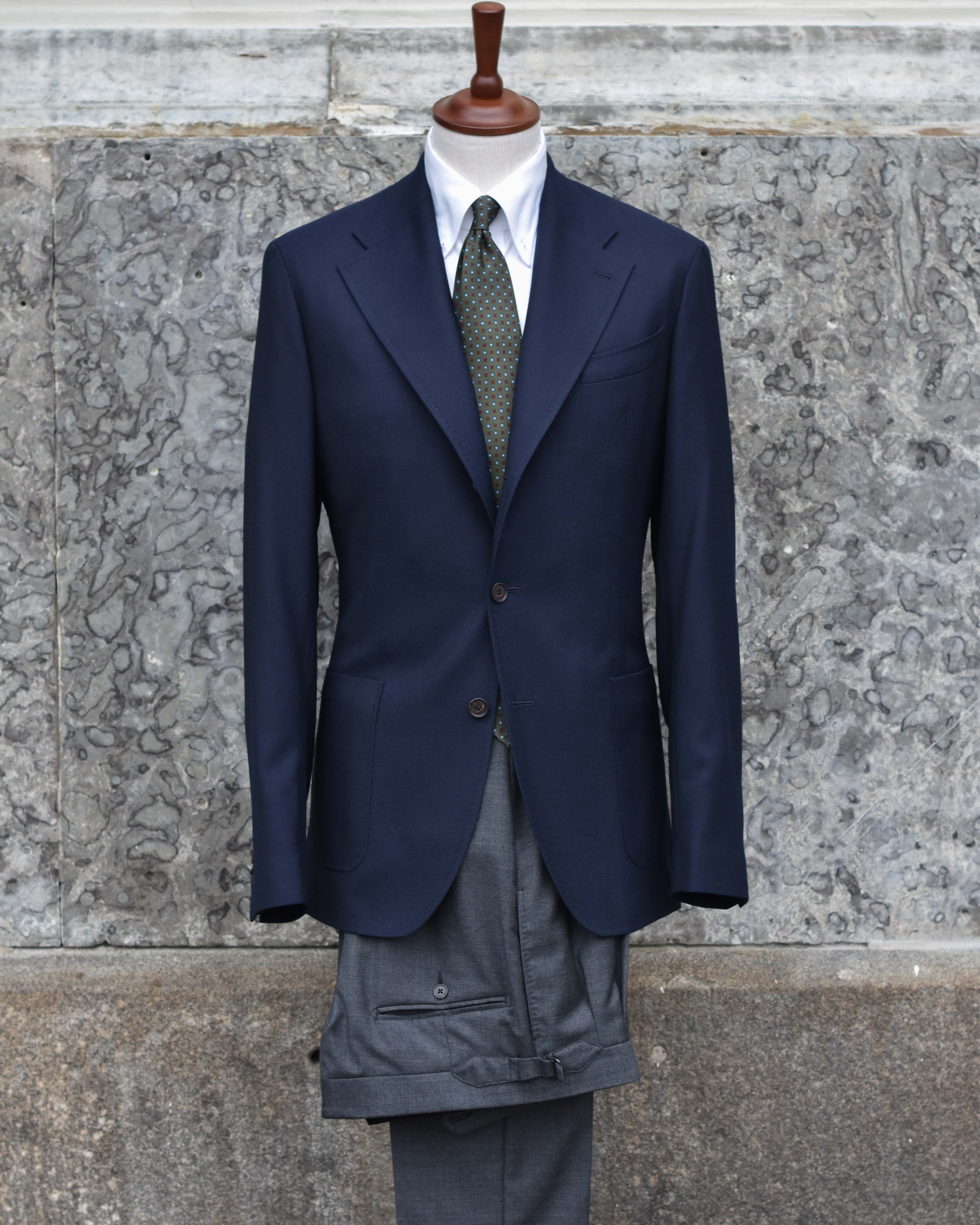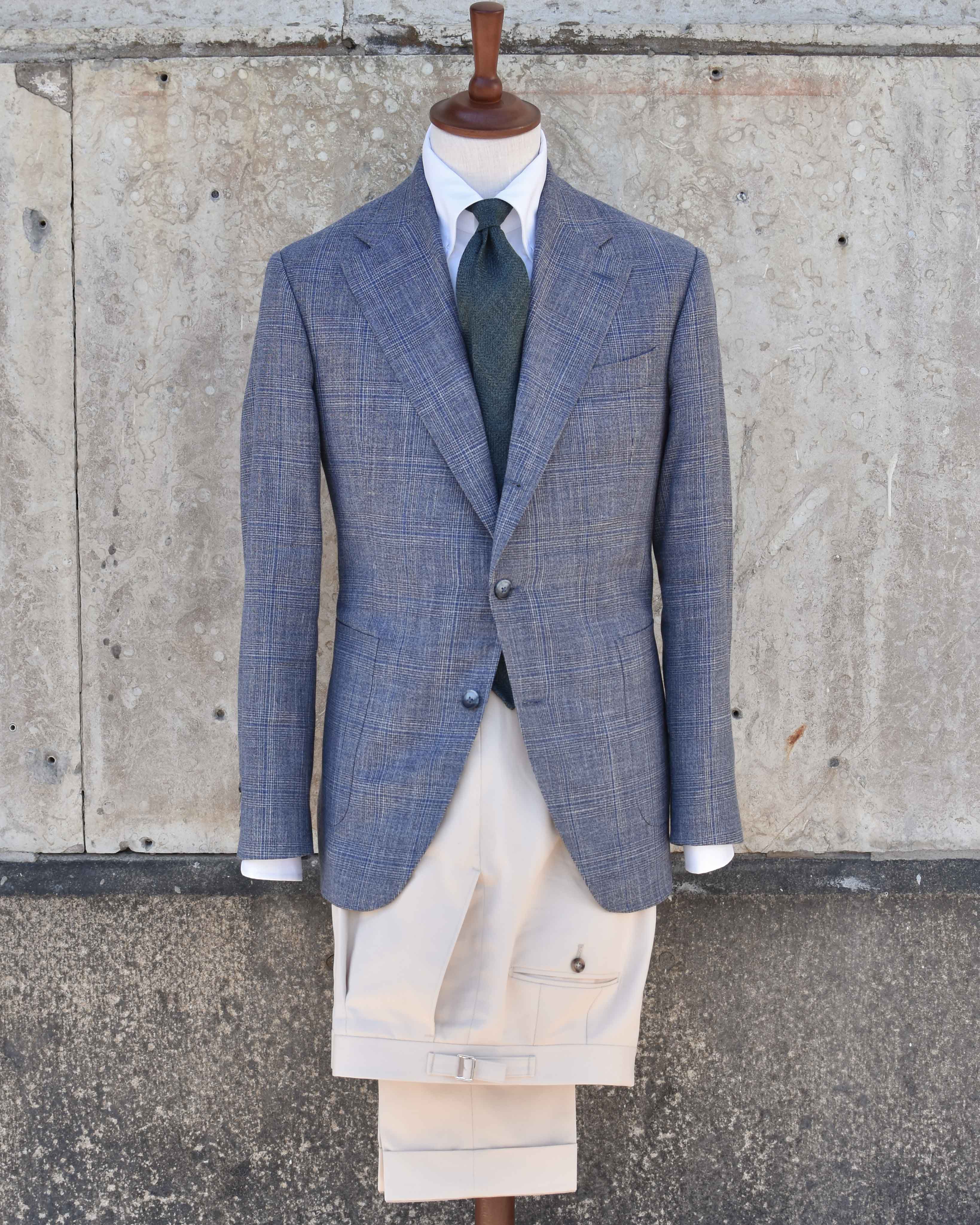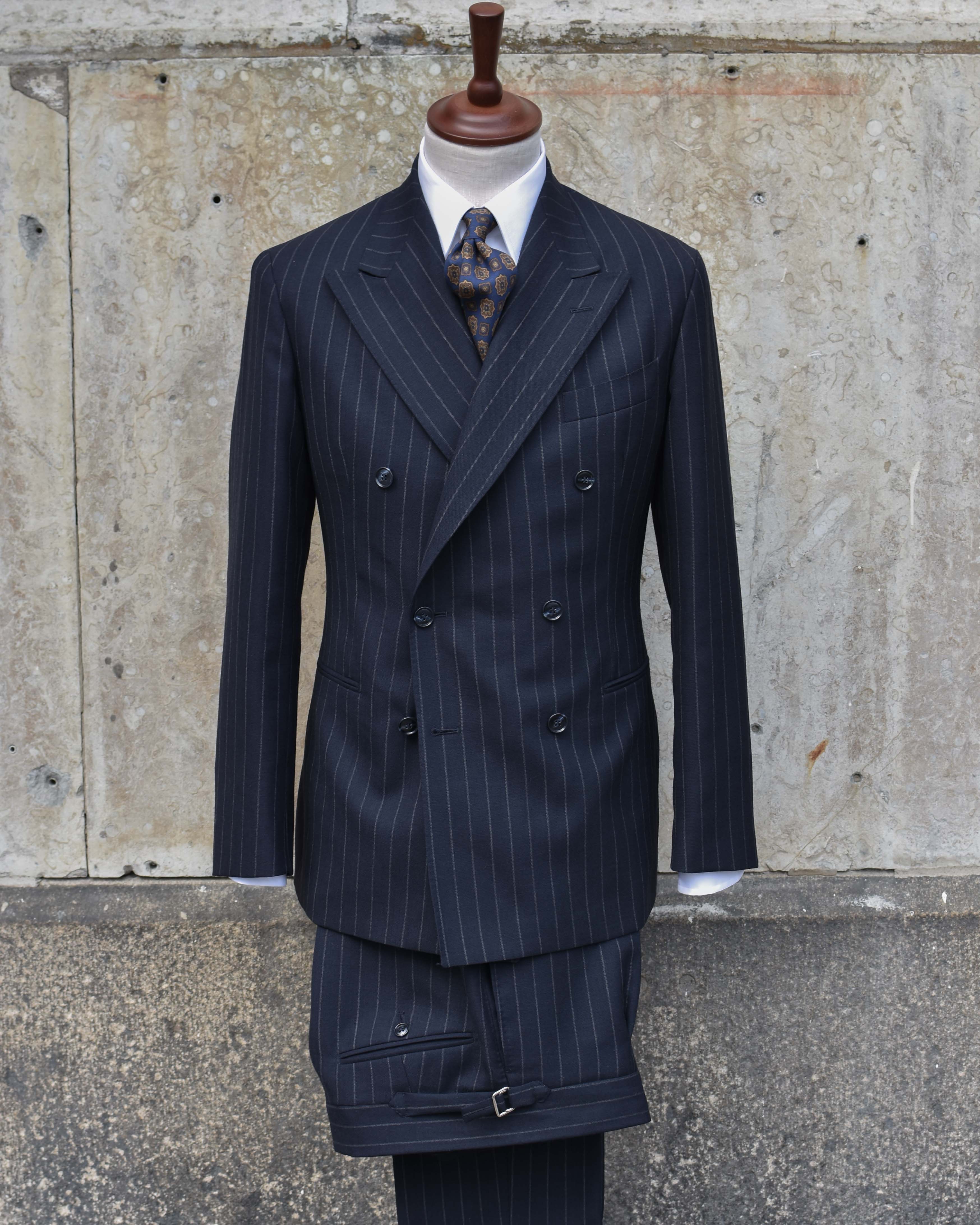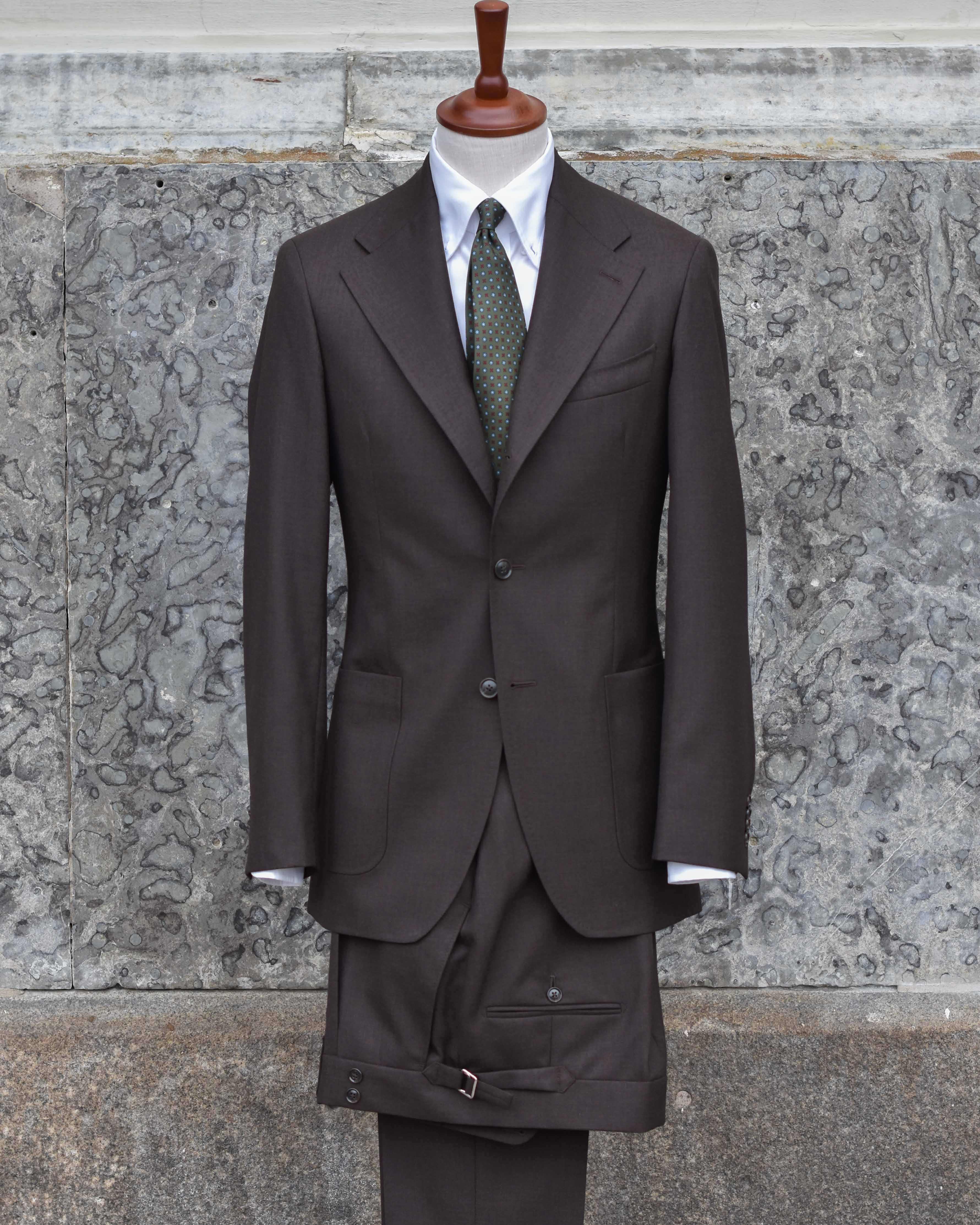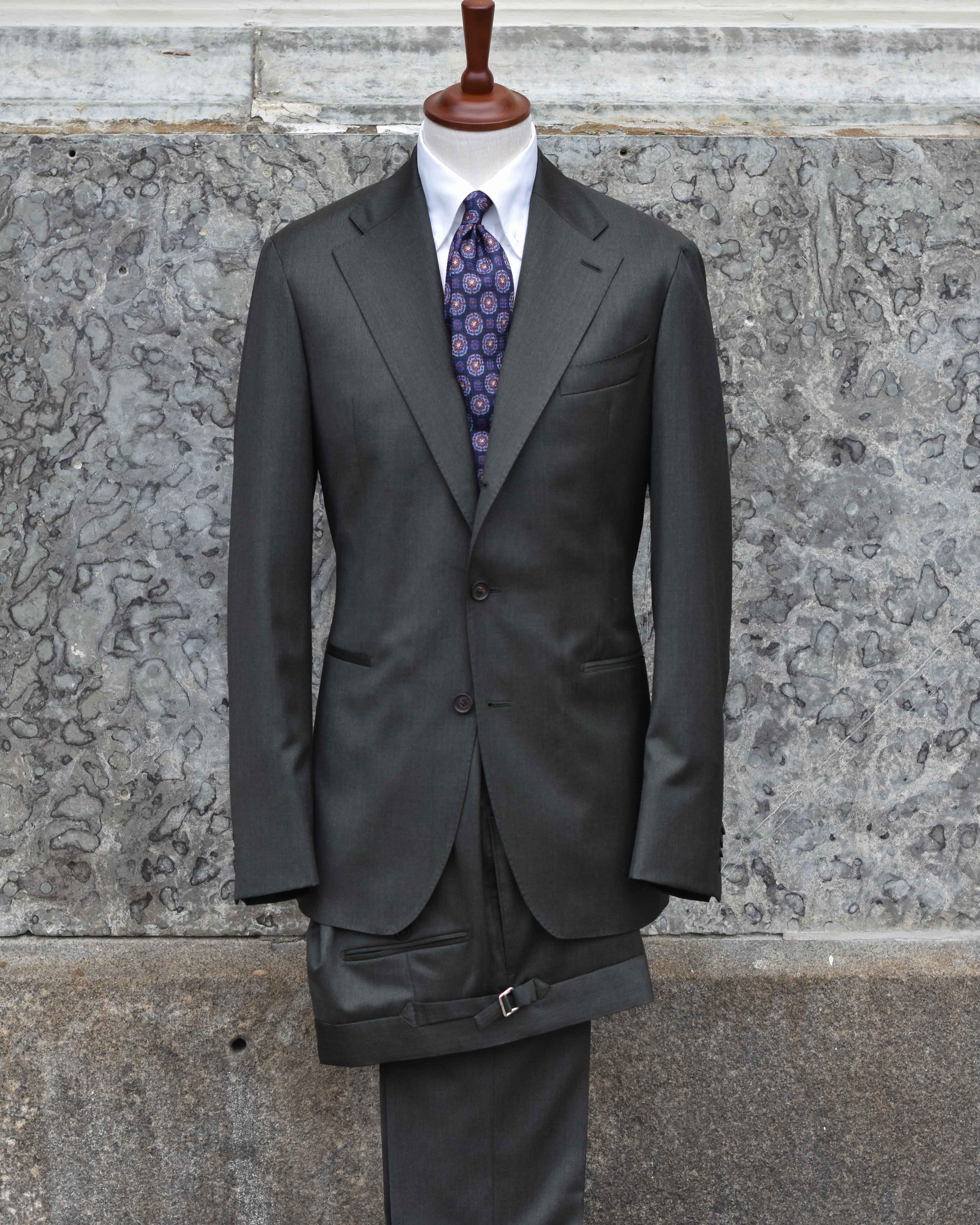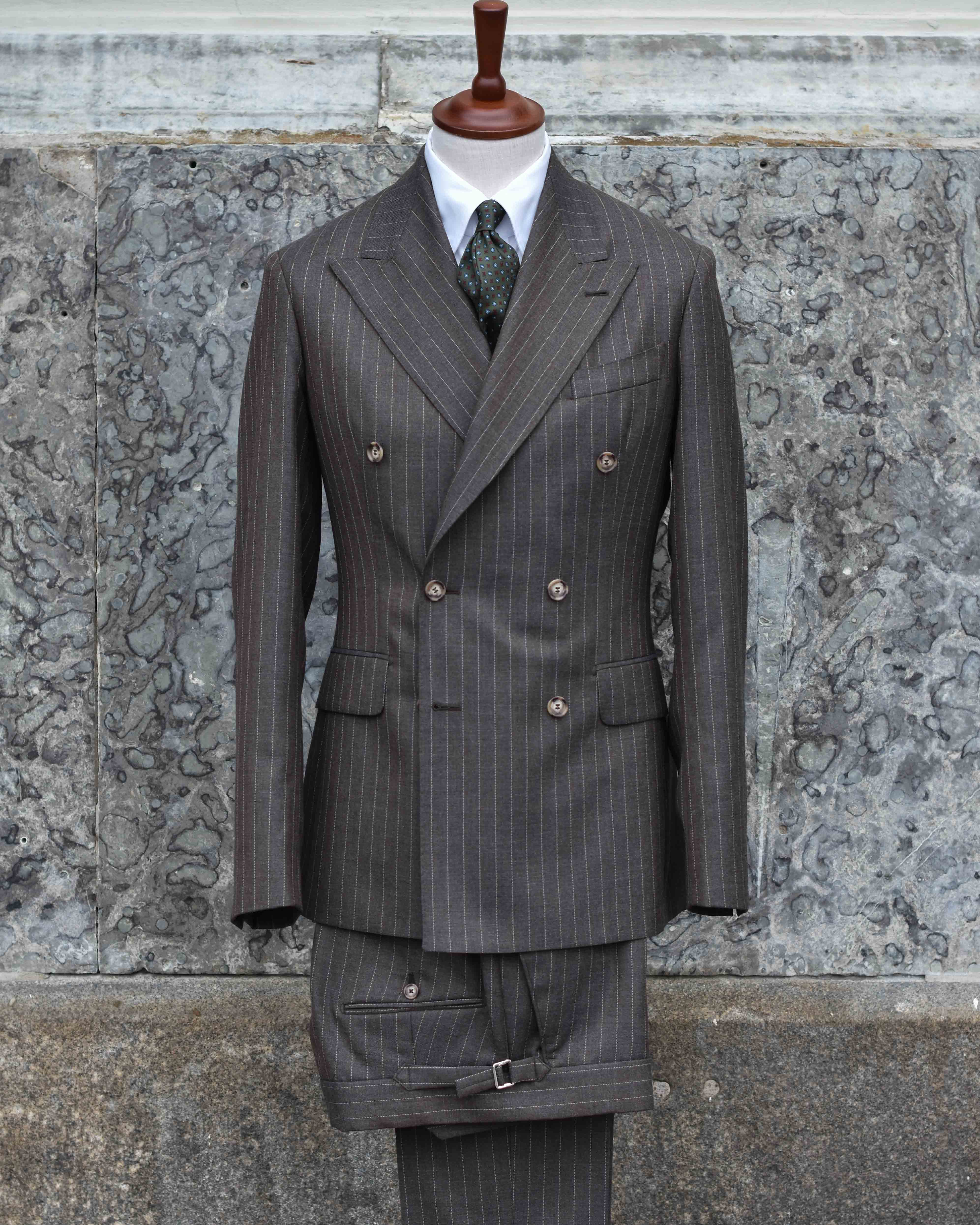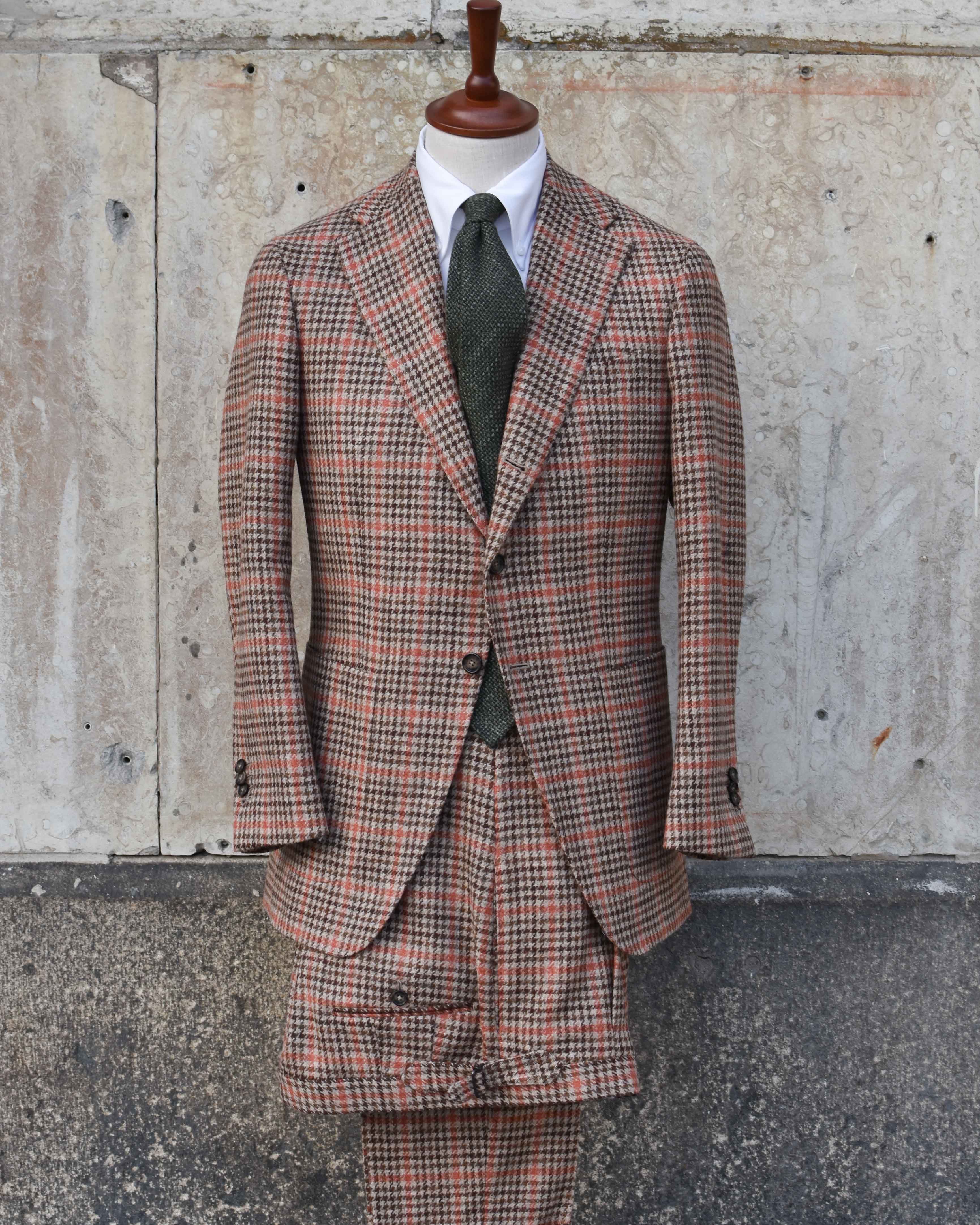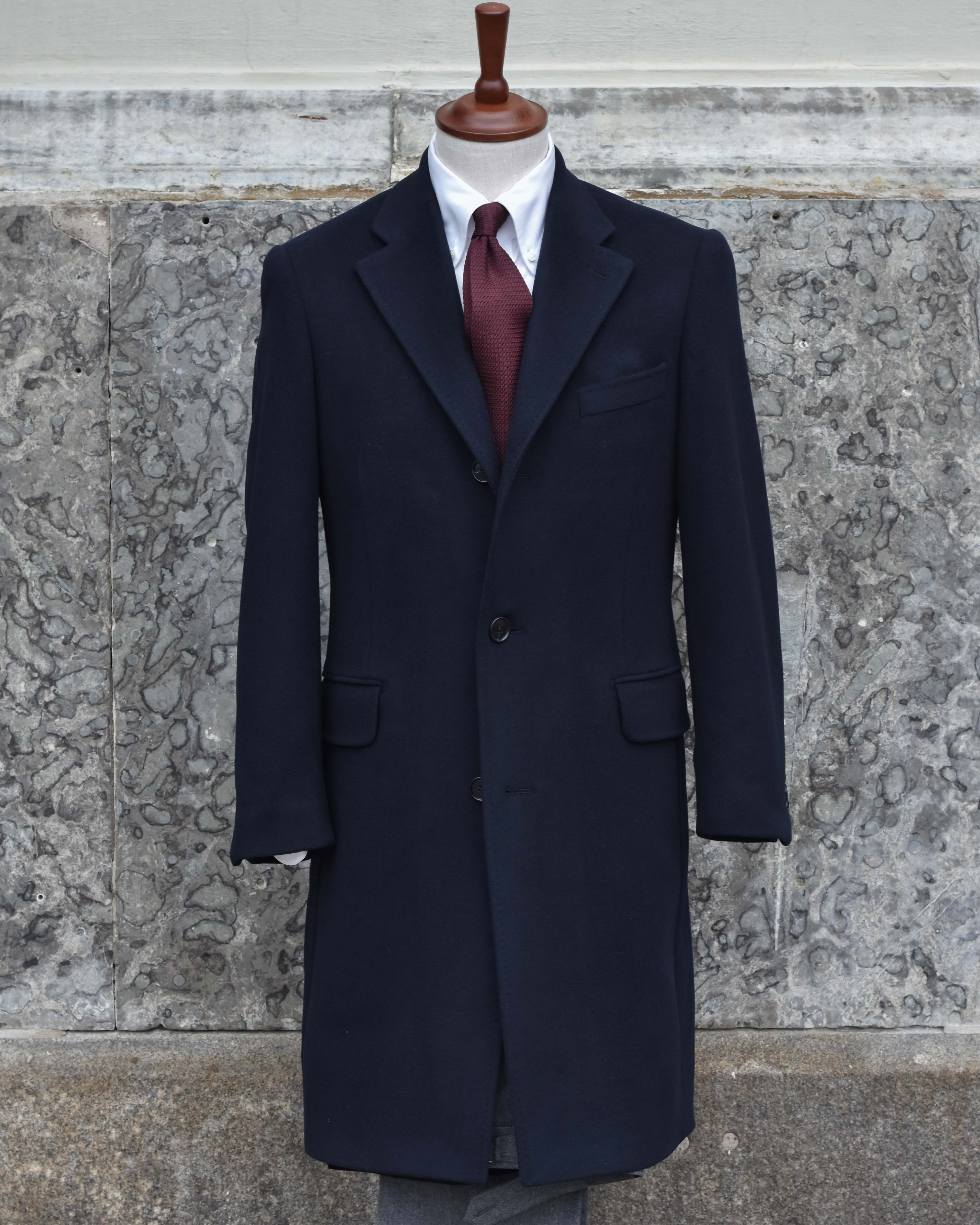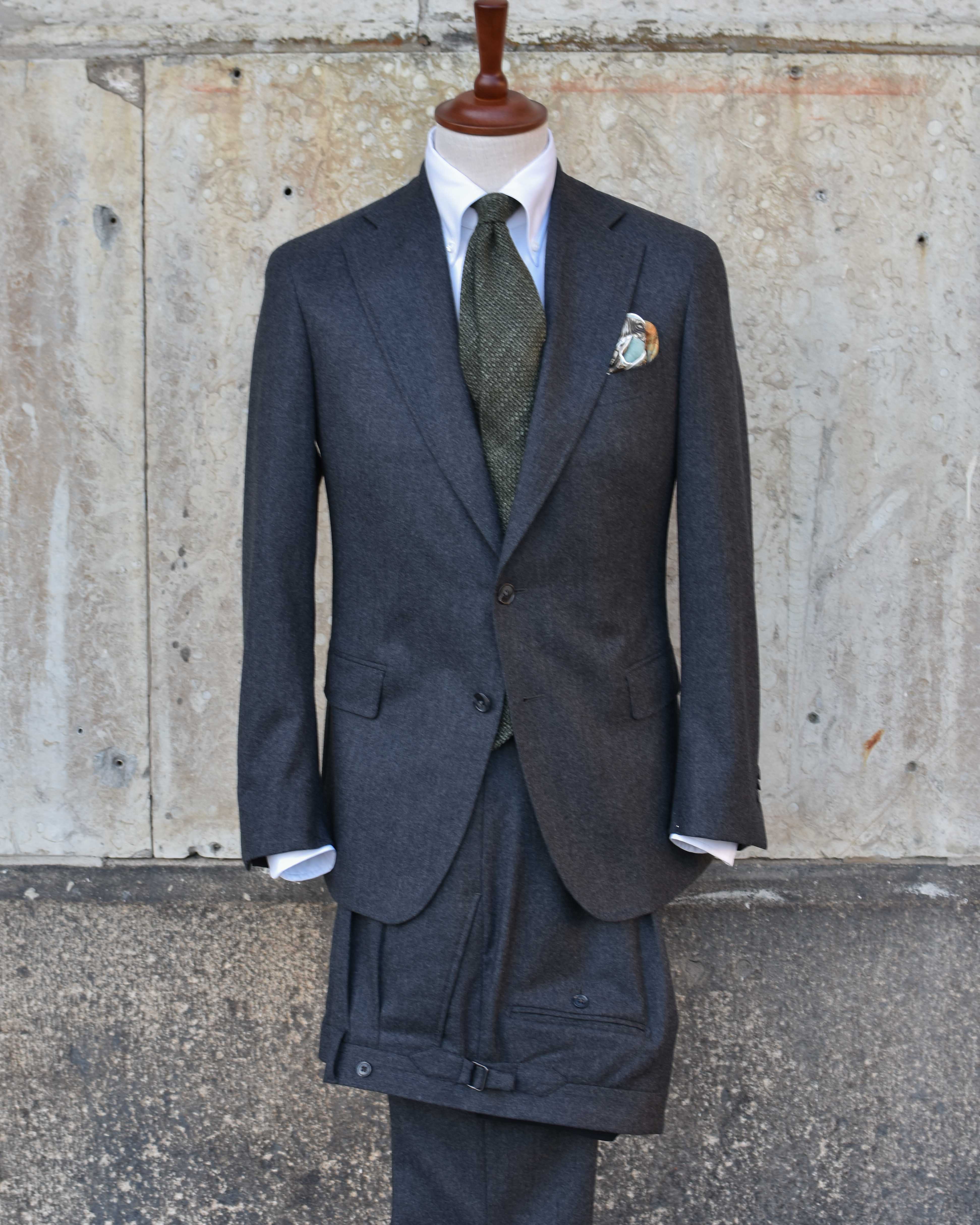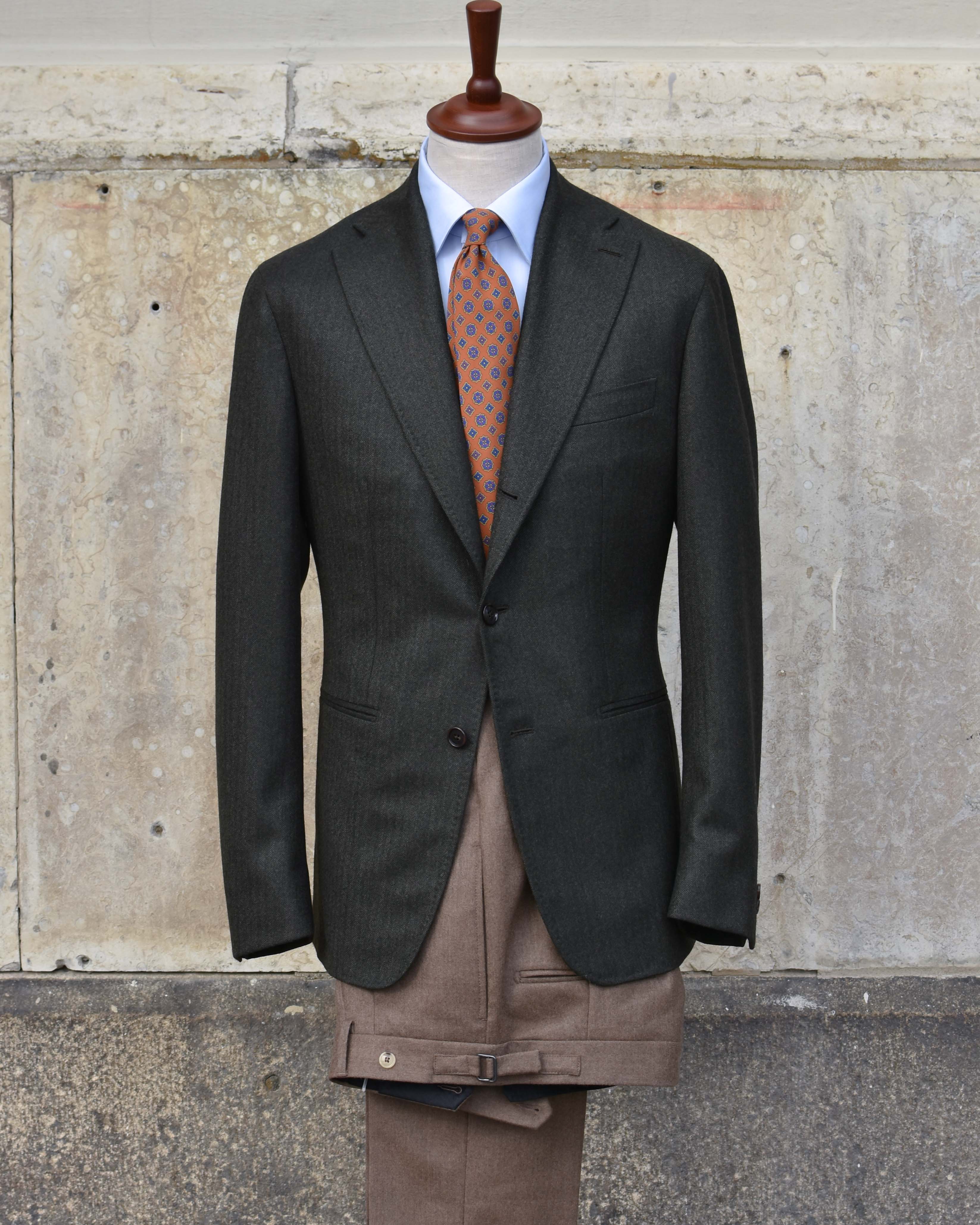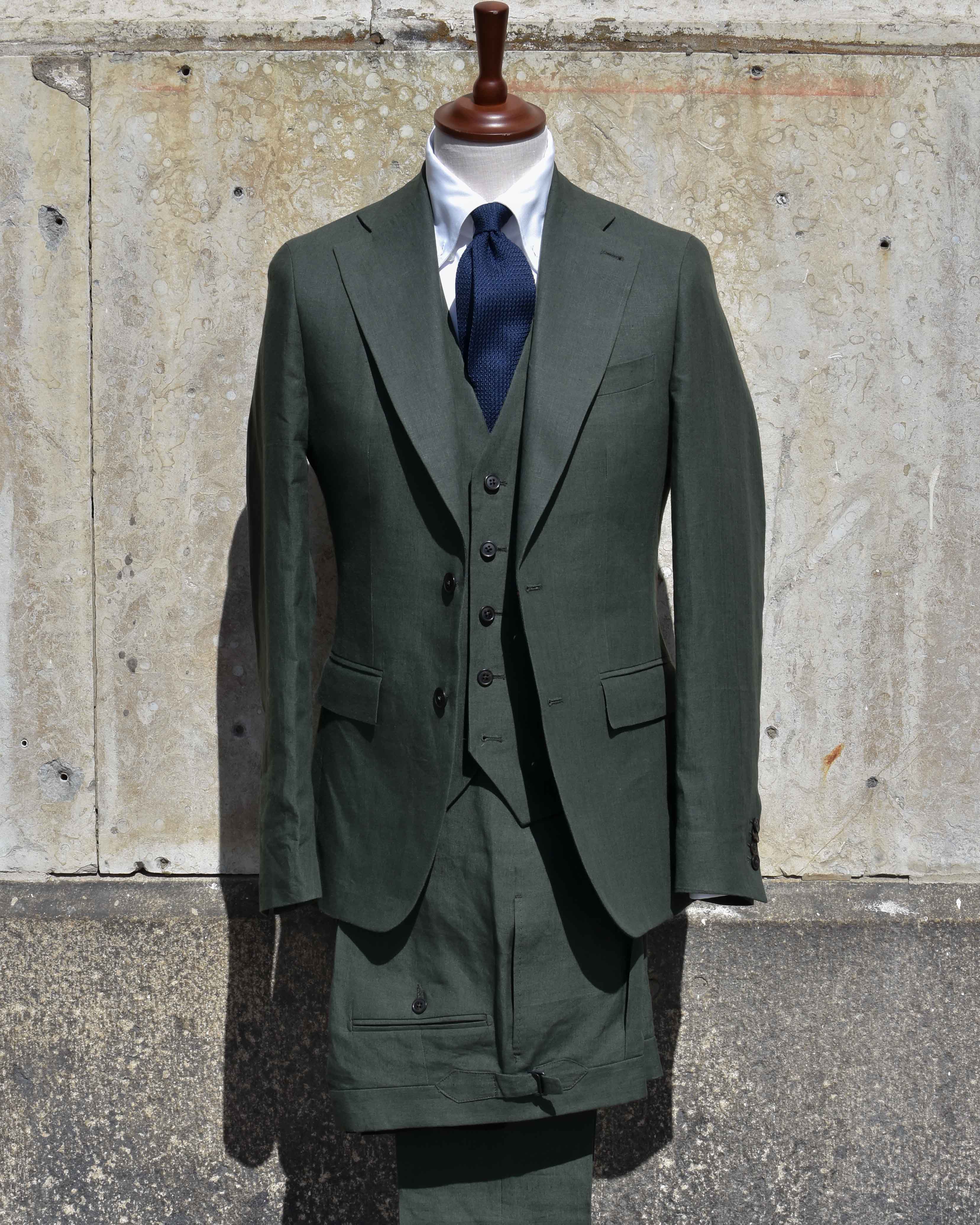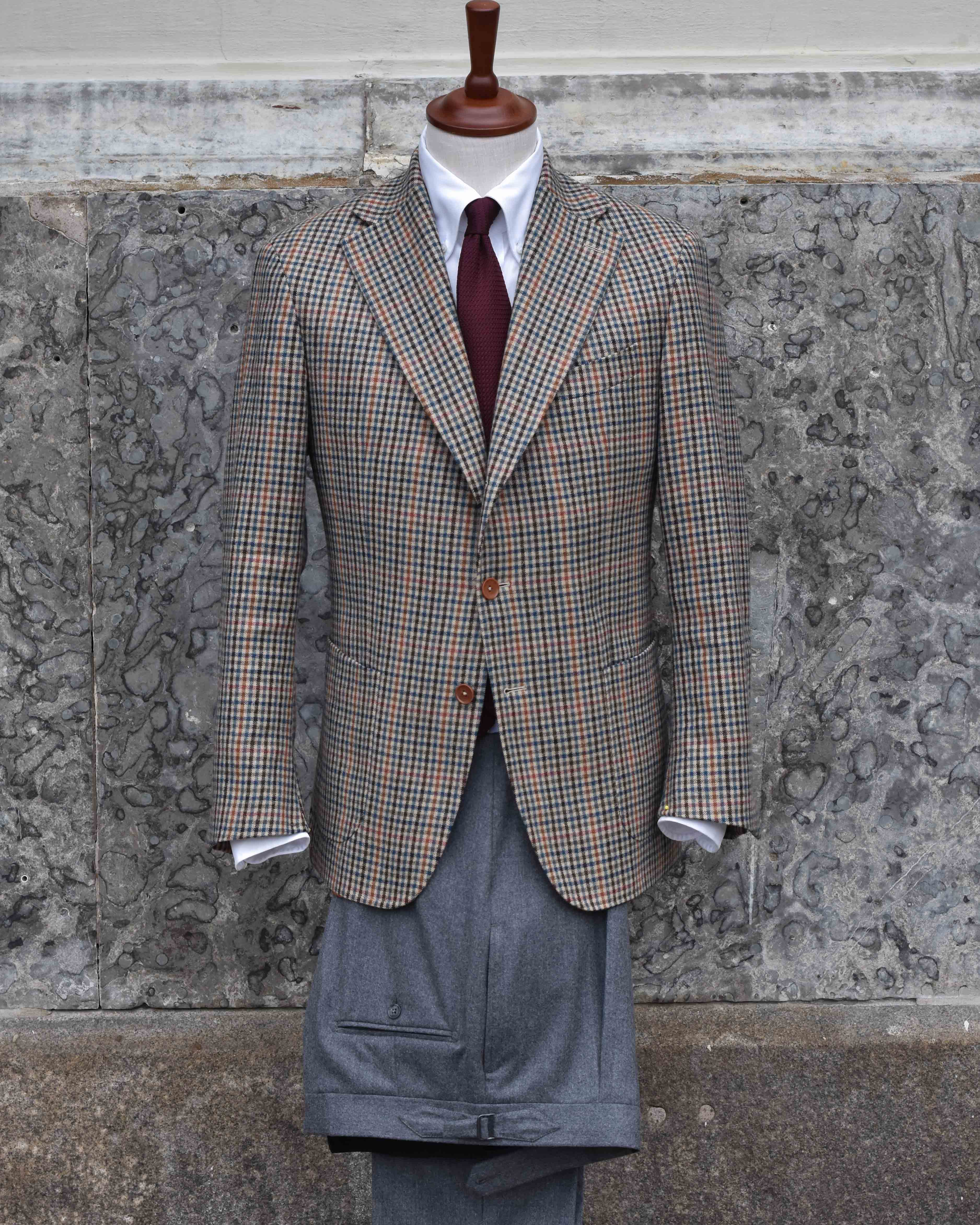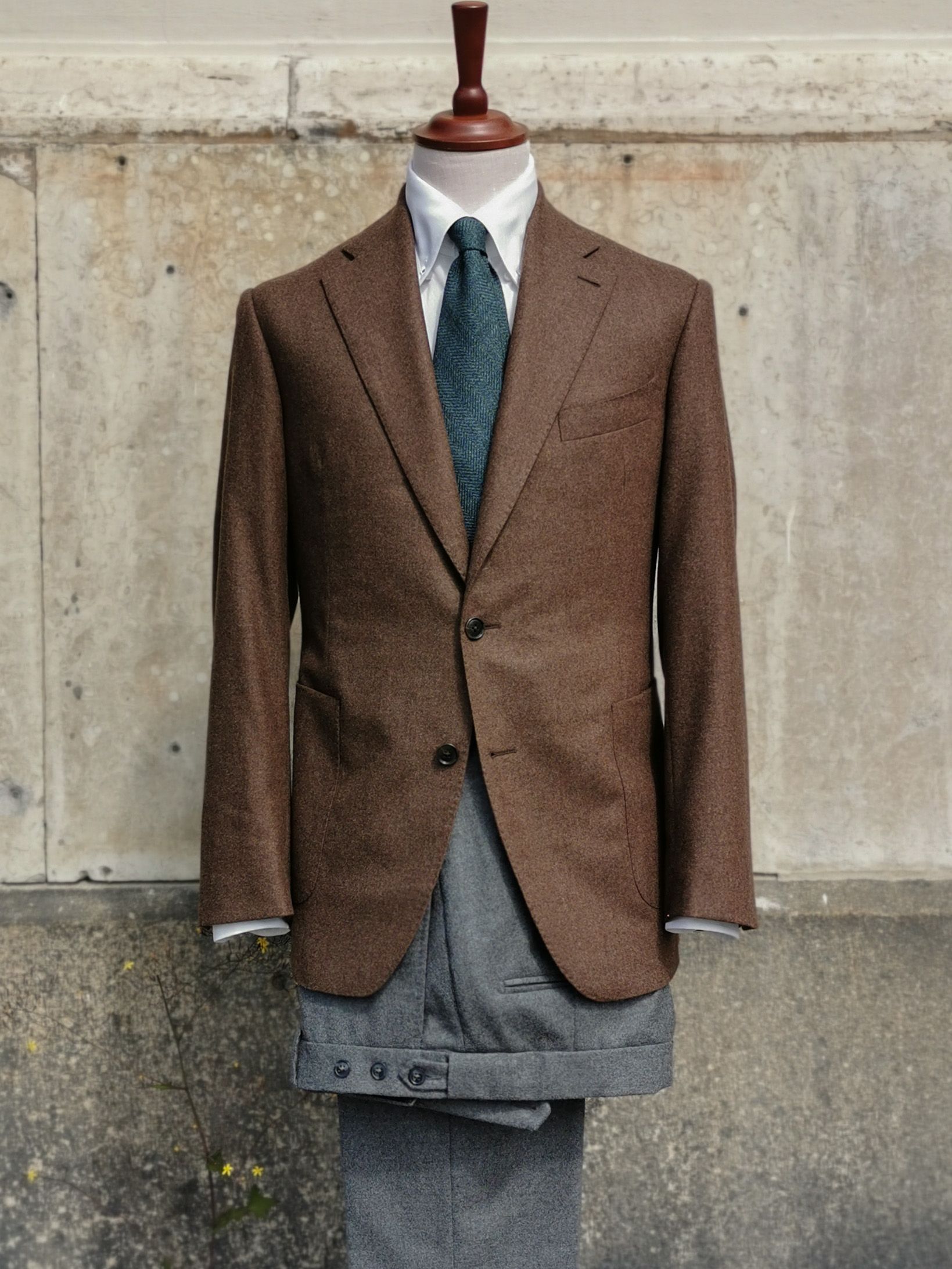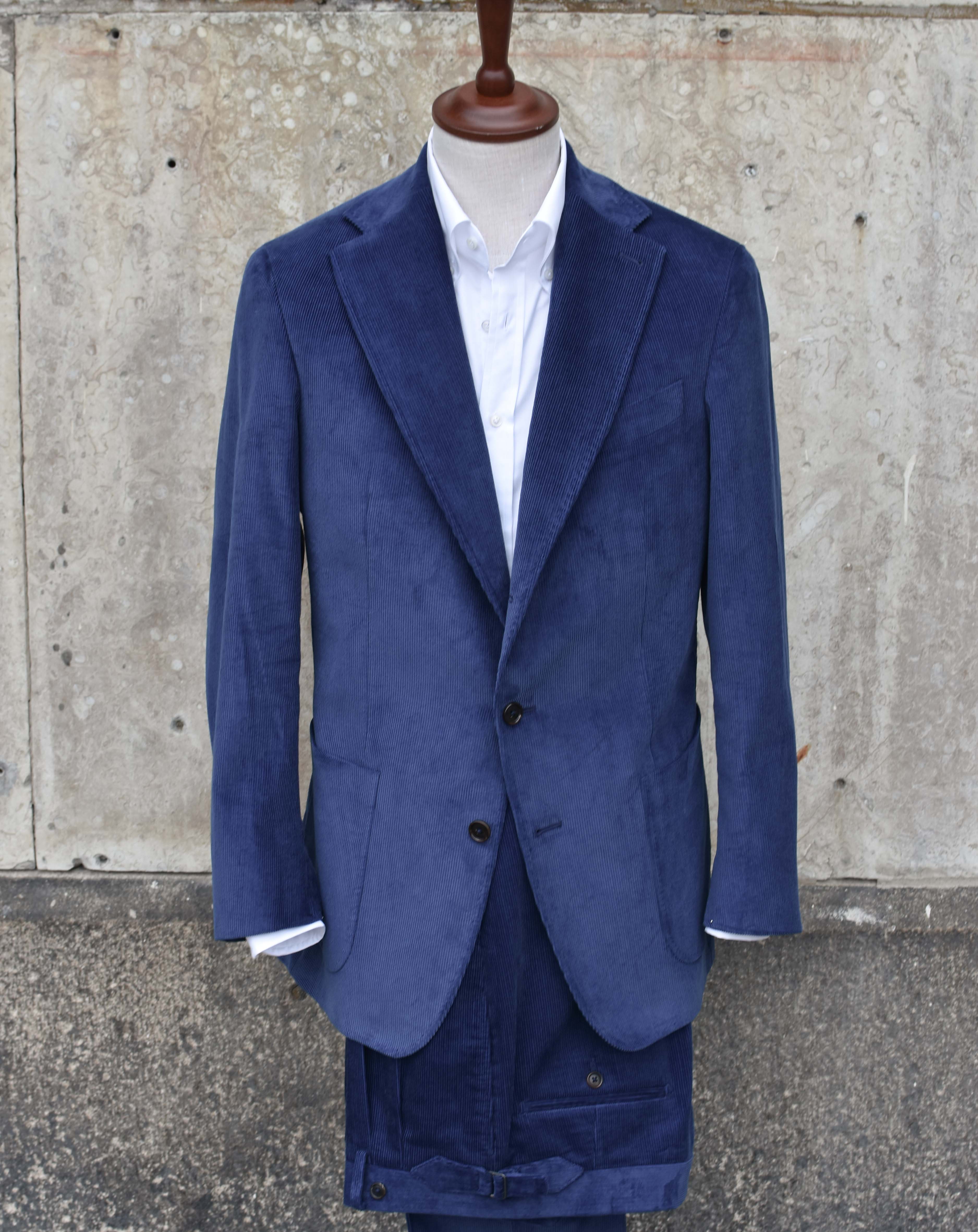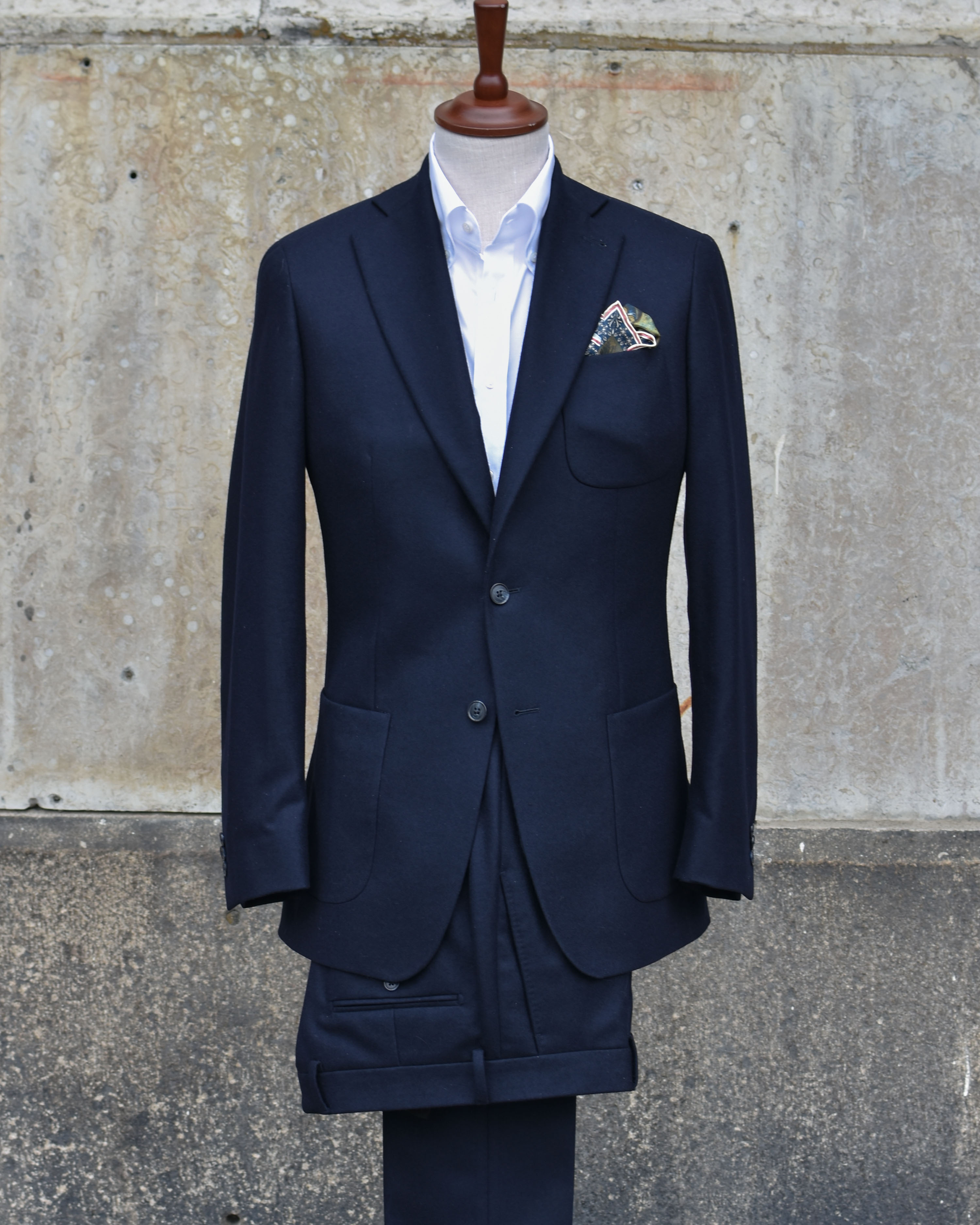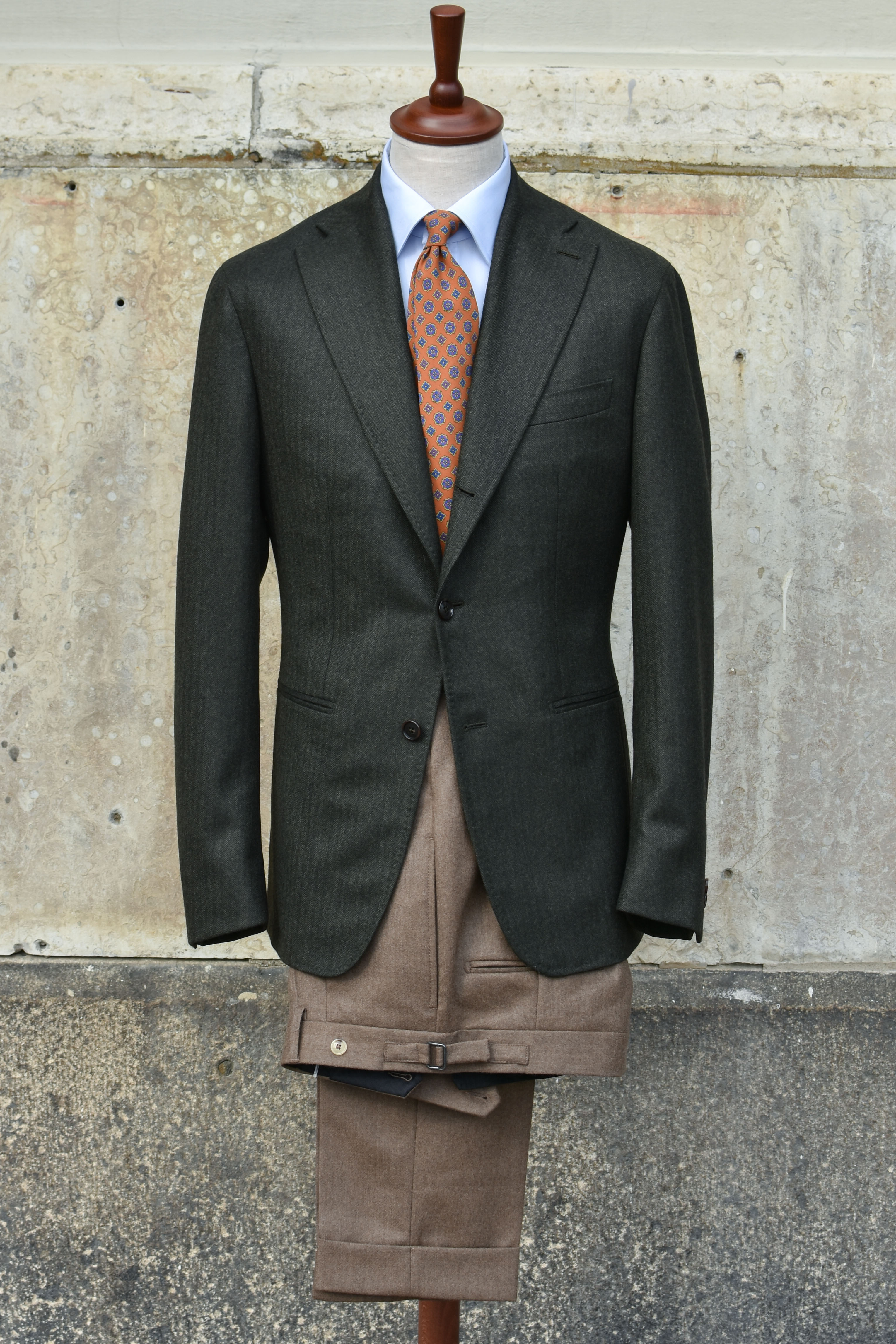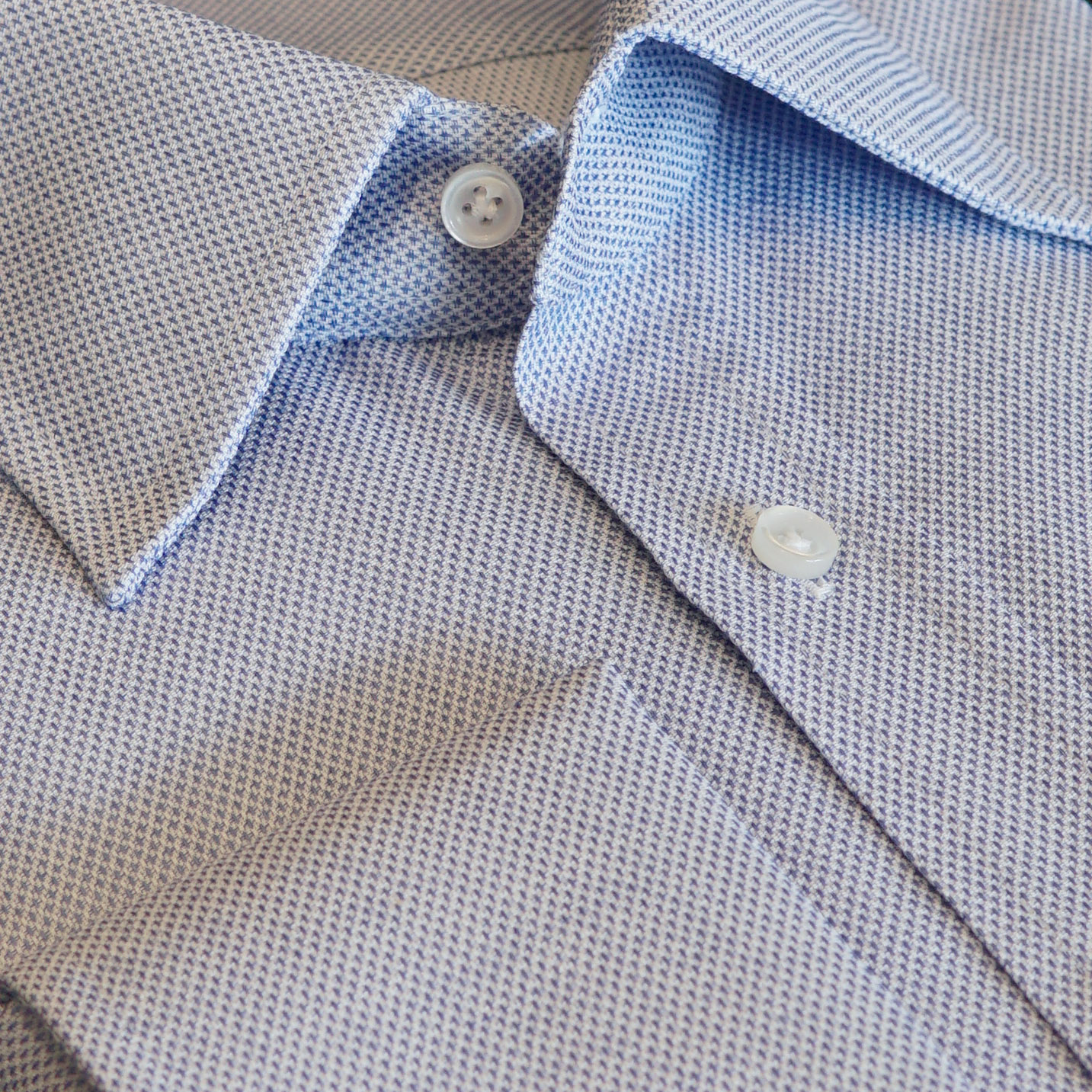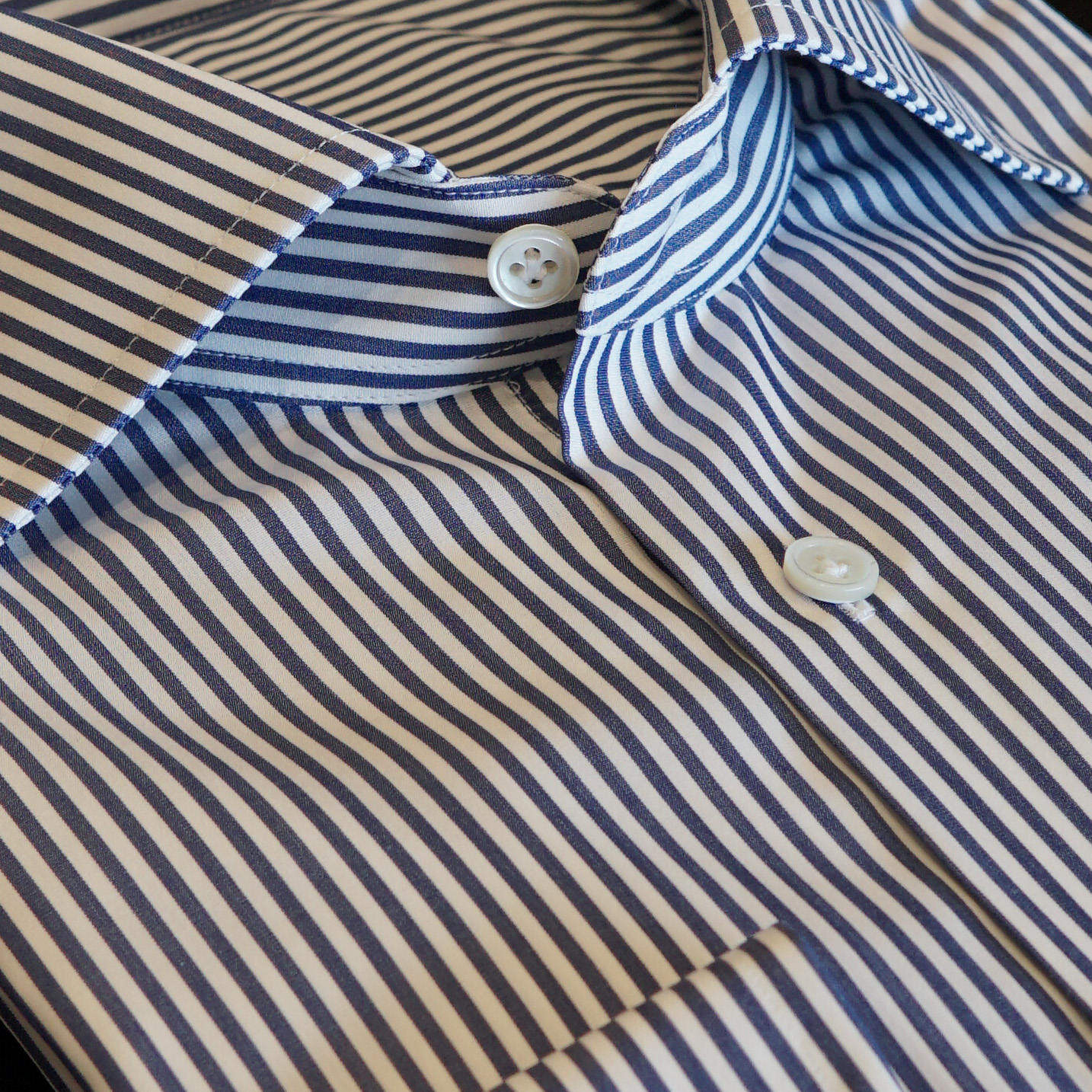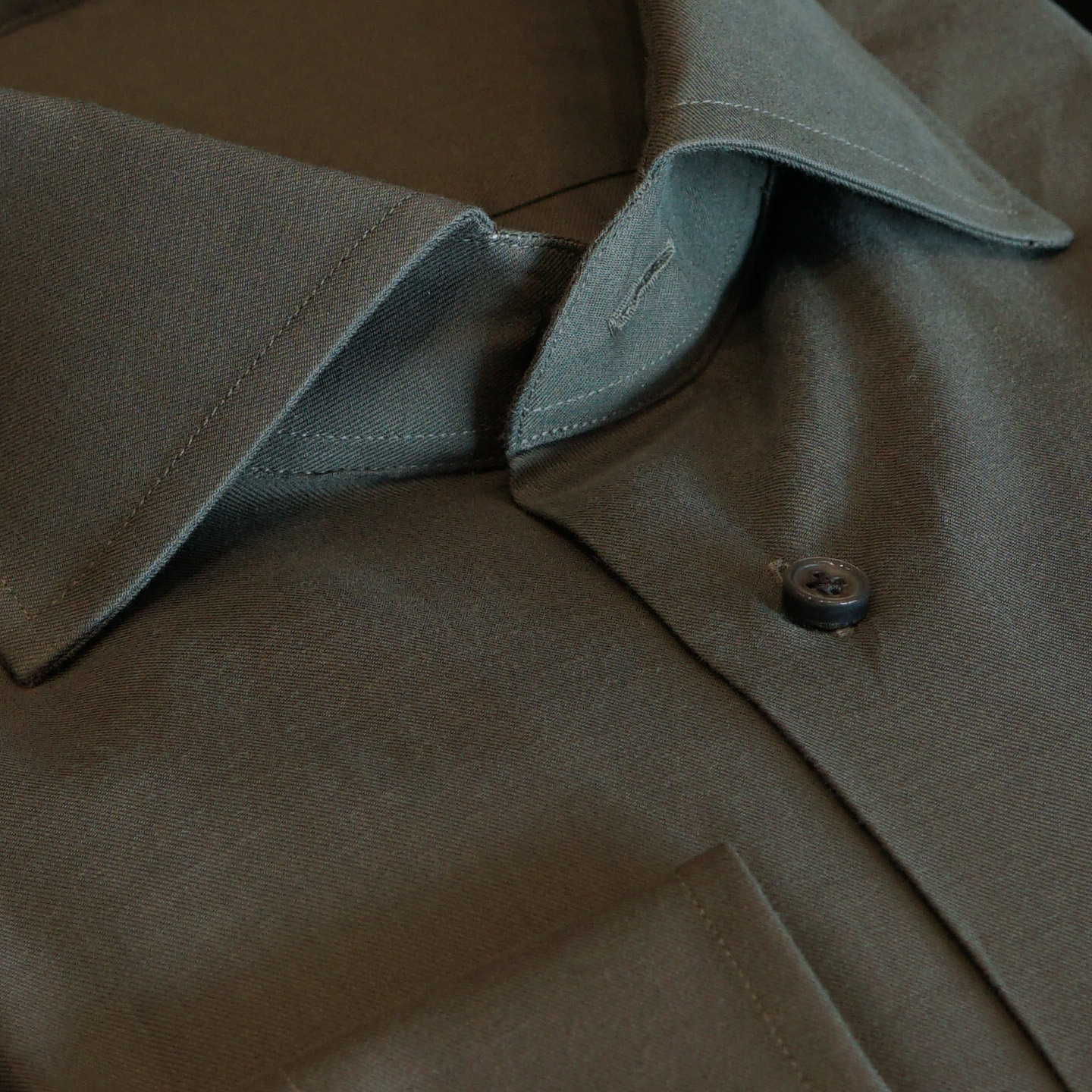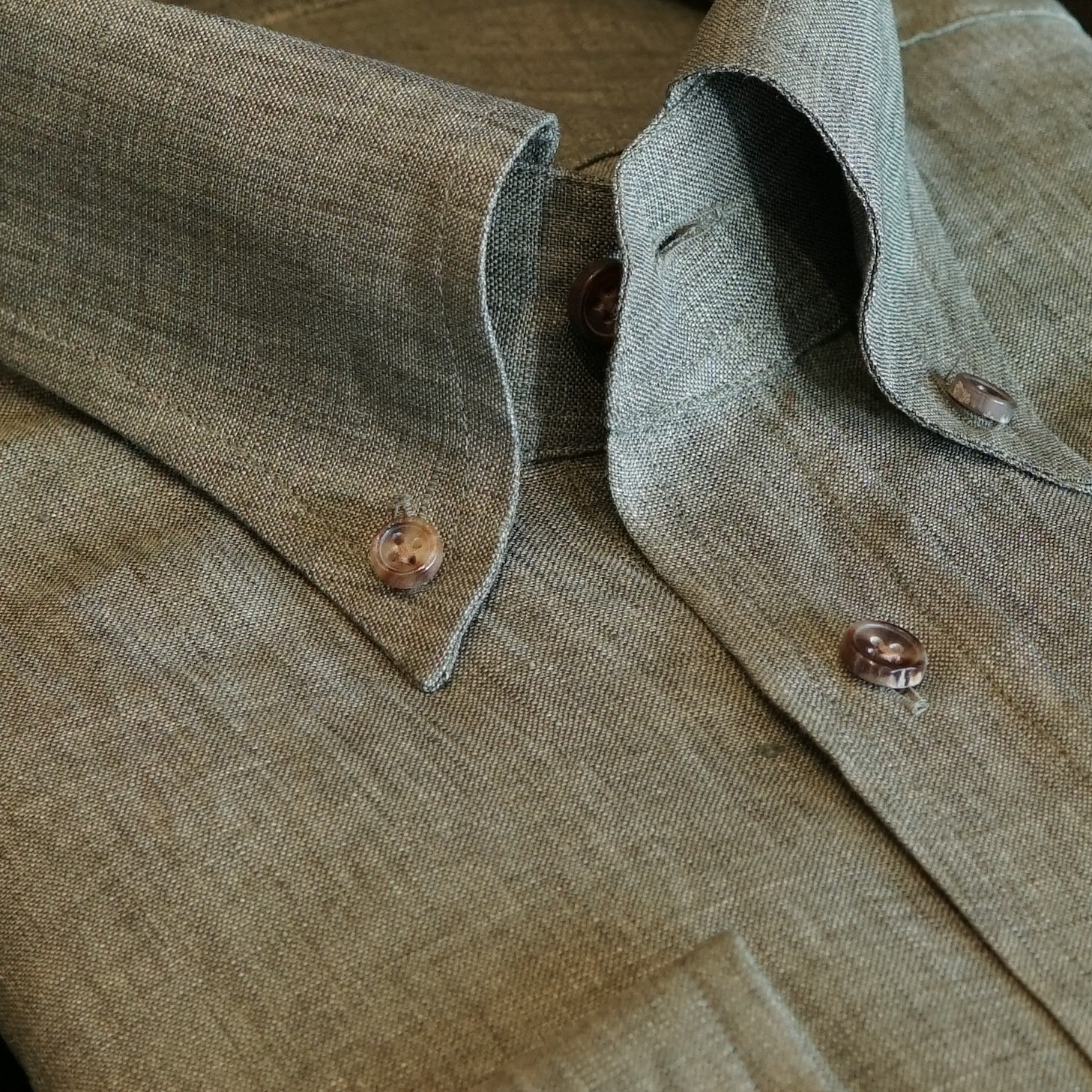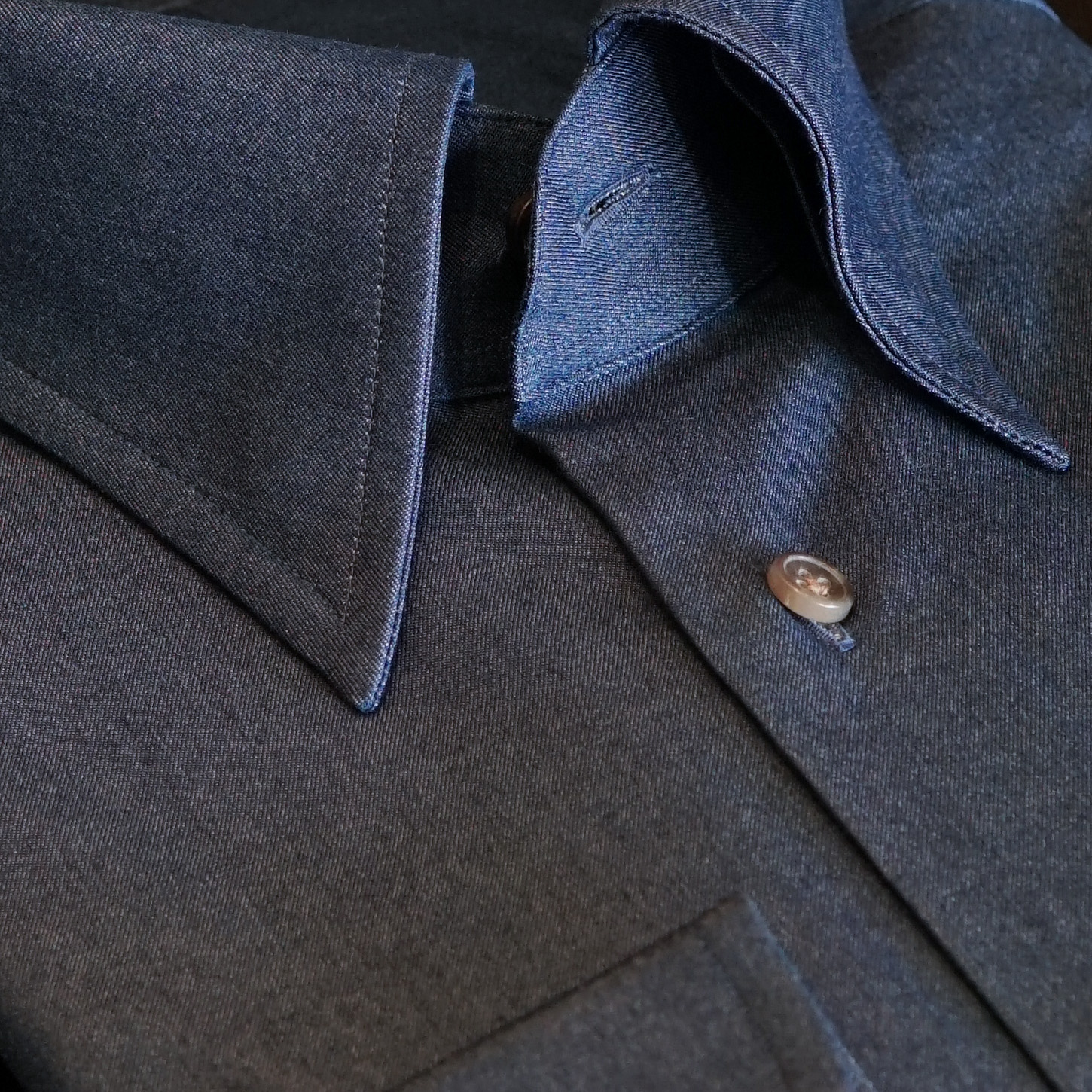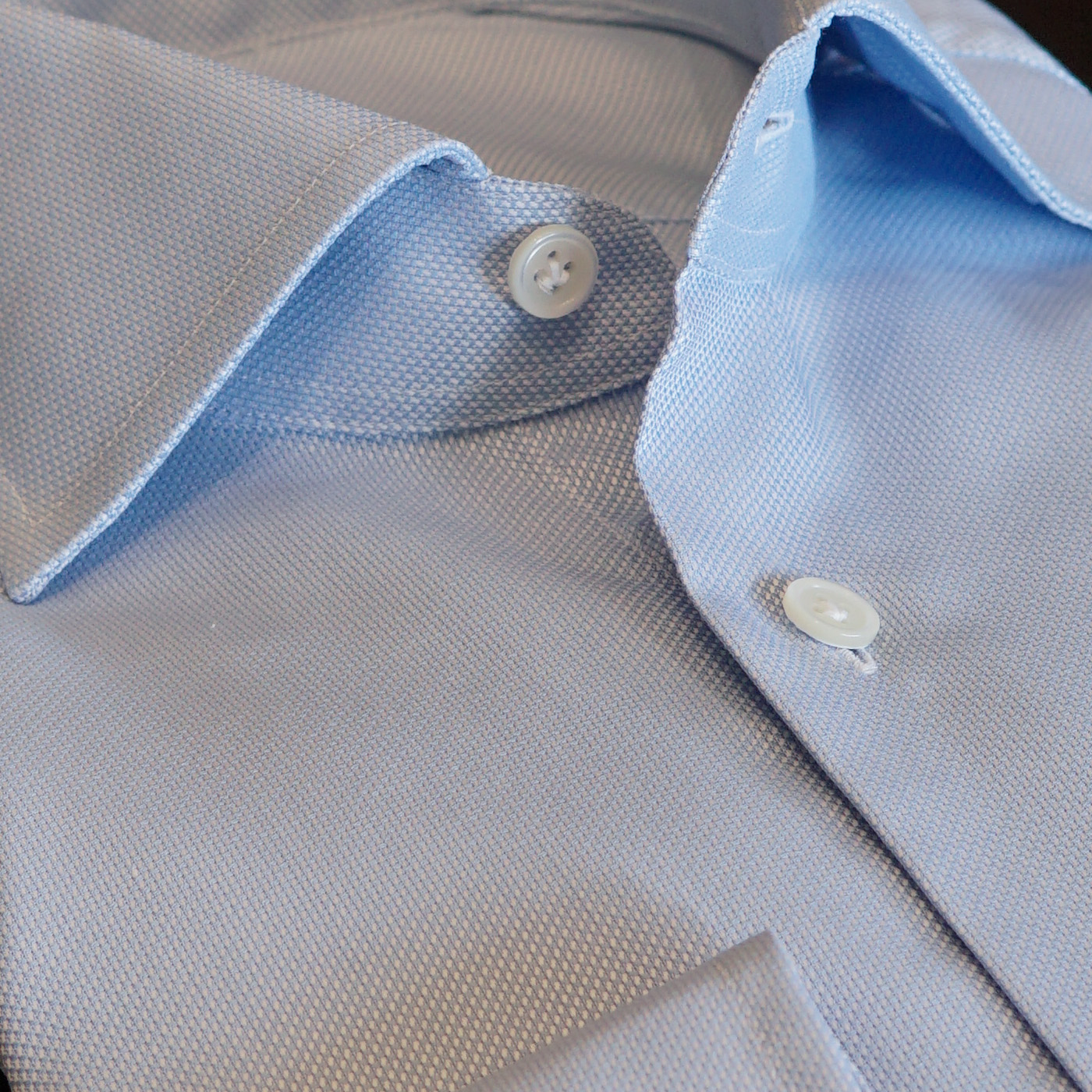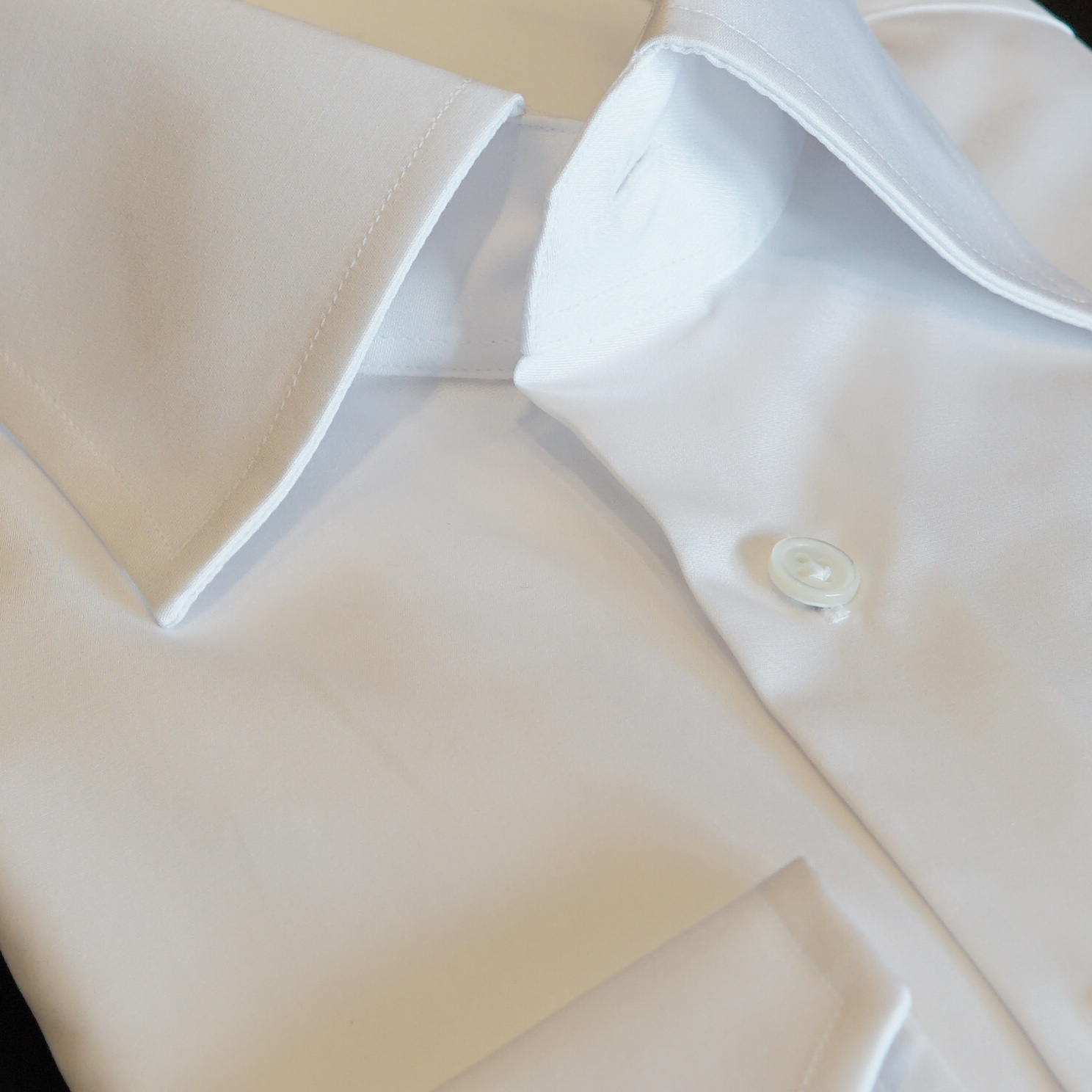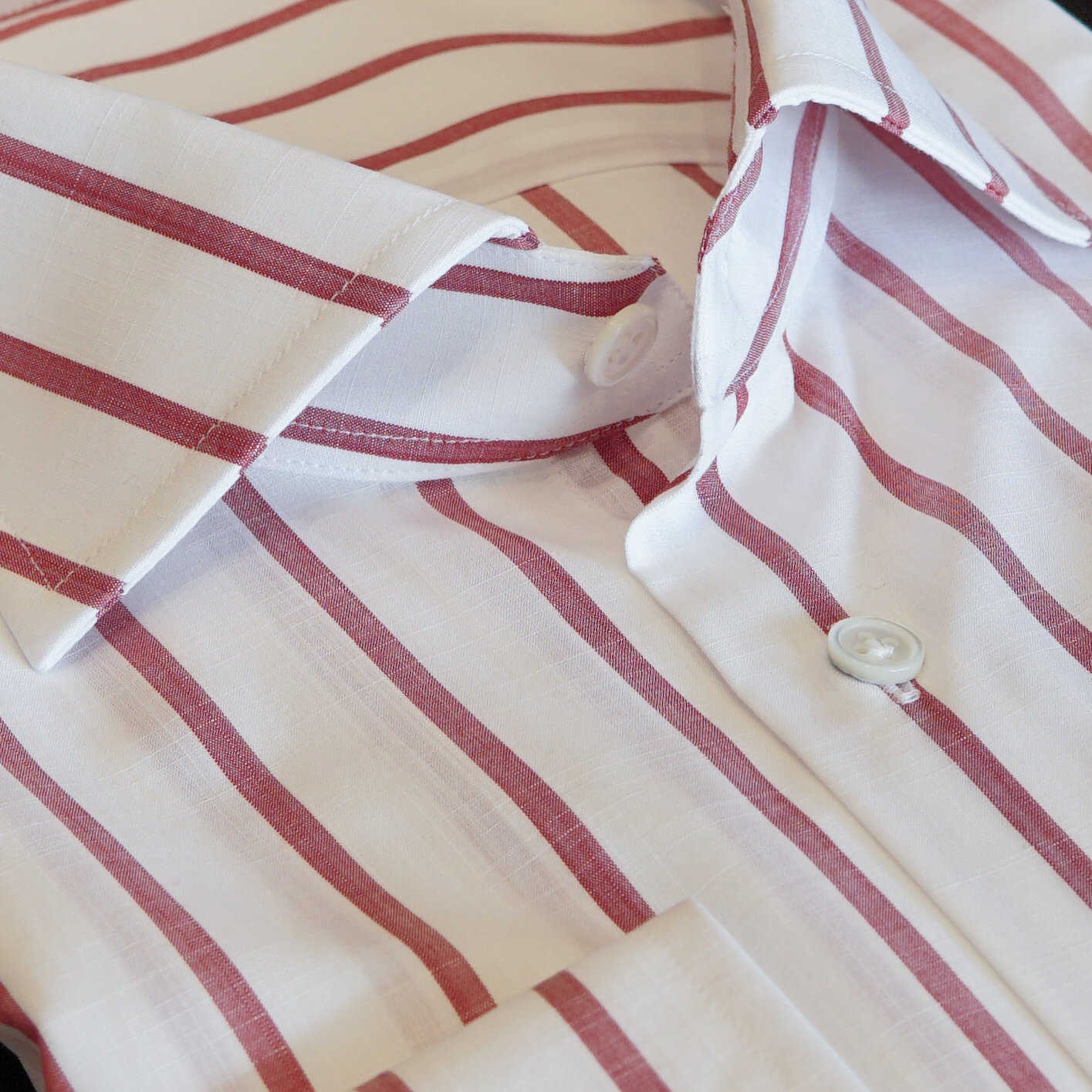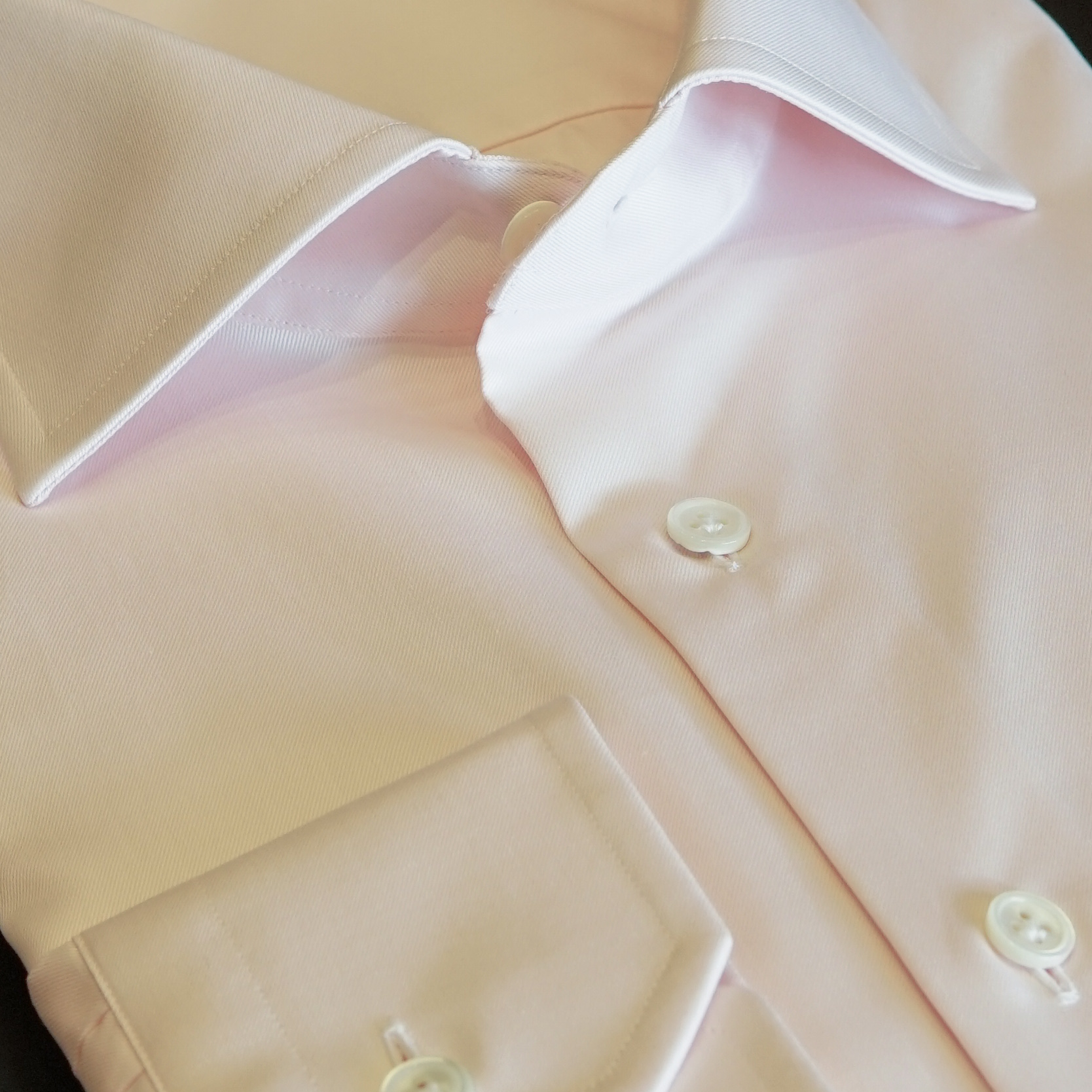 kadettrand-skjorta-skräddarsydd
albini-italian-fabrics-flanell
twill-skjorta-albini-su-misura
albini-su-misura-linen-cotton
Poplin-shirt-skjorta-rosa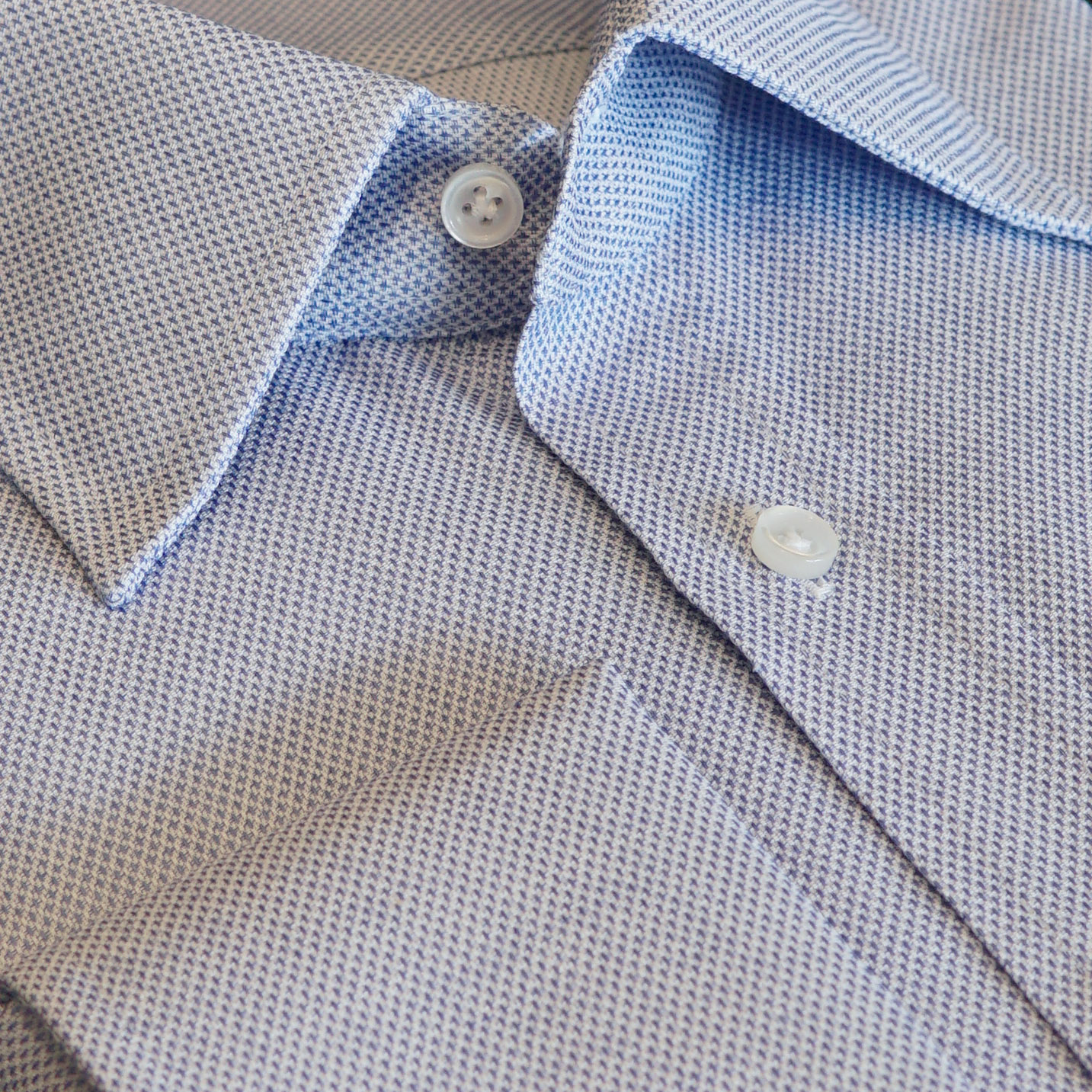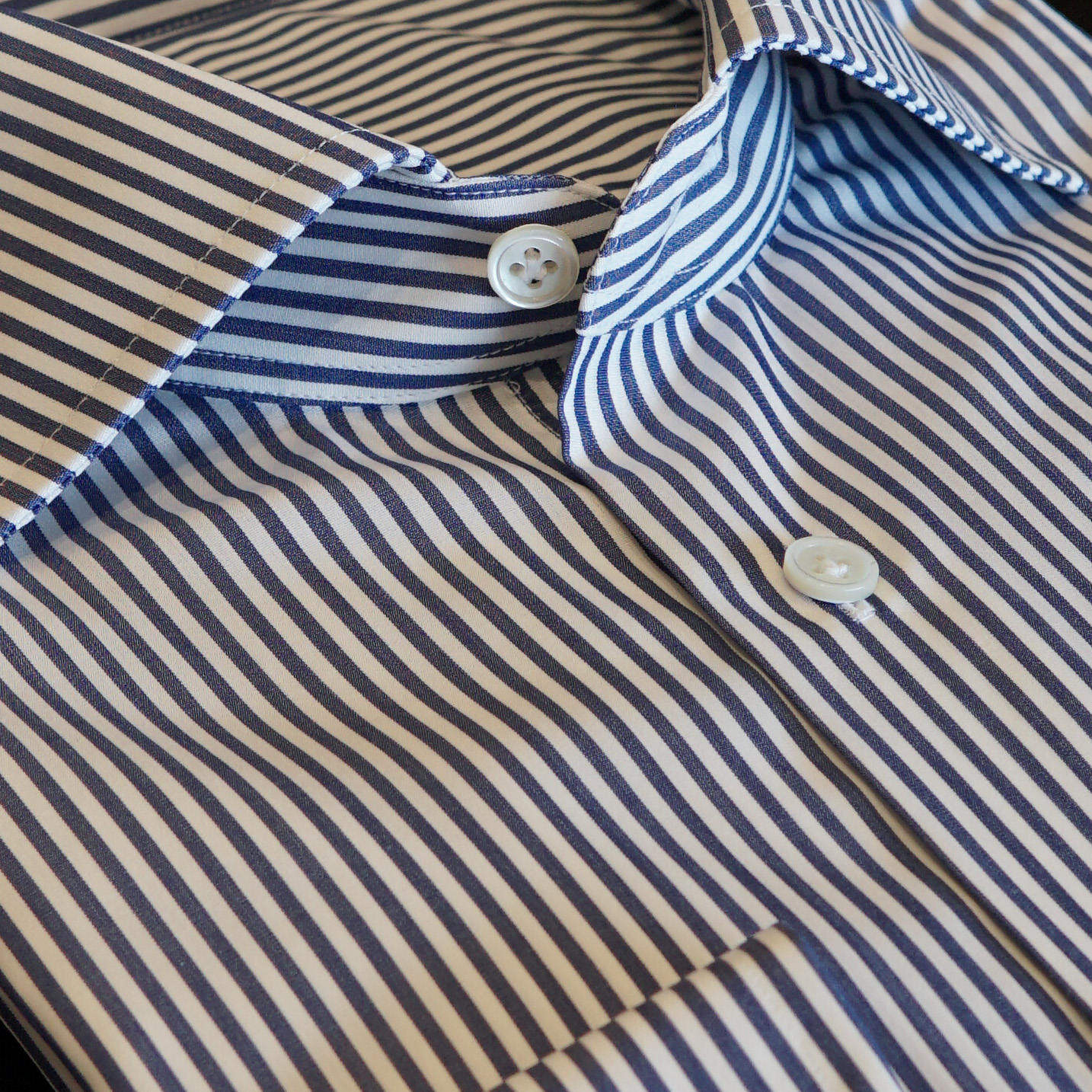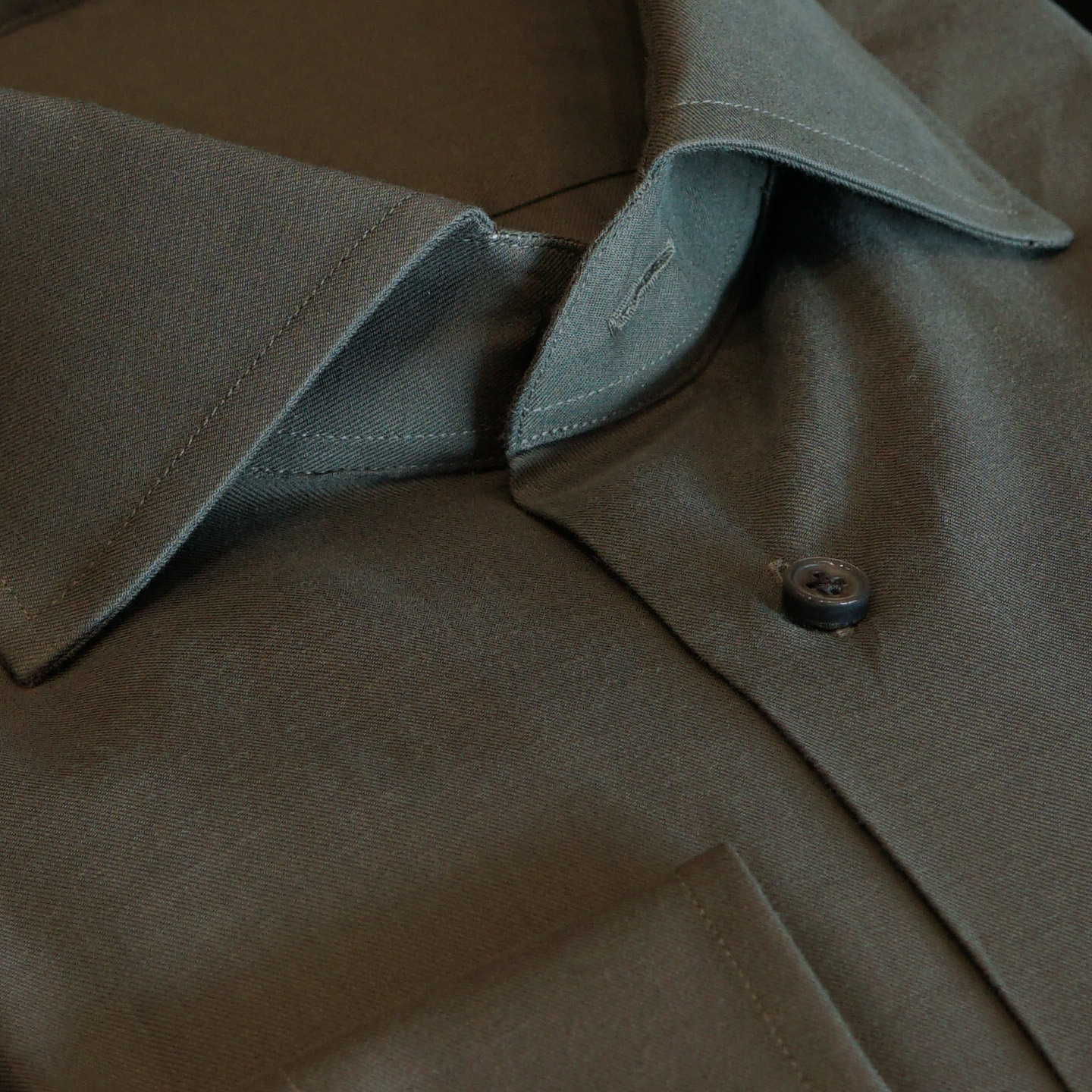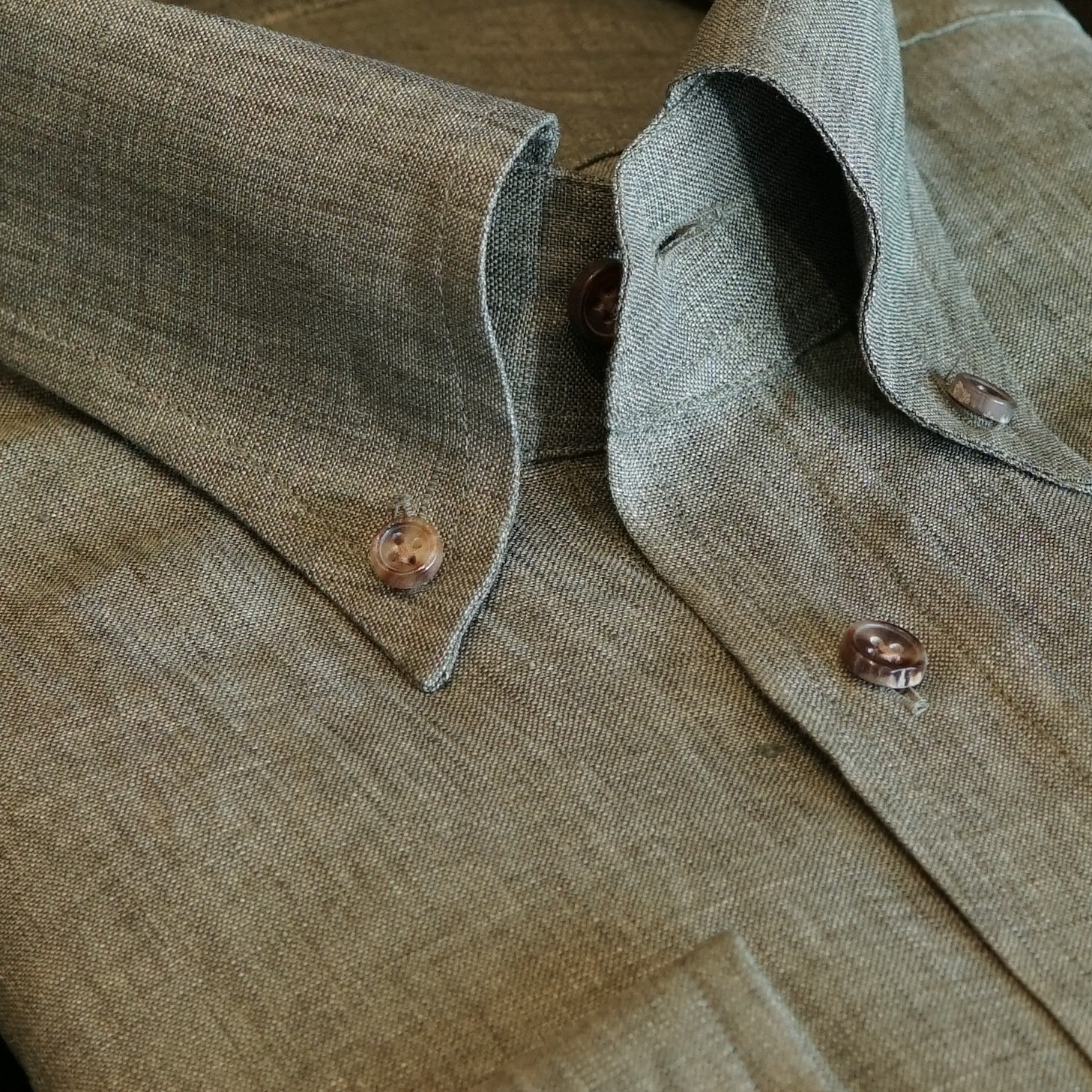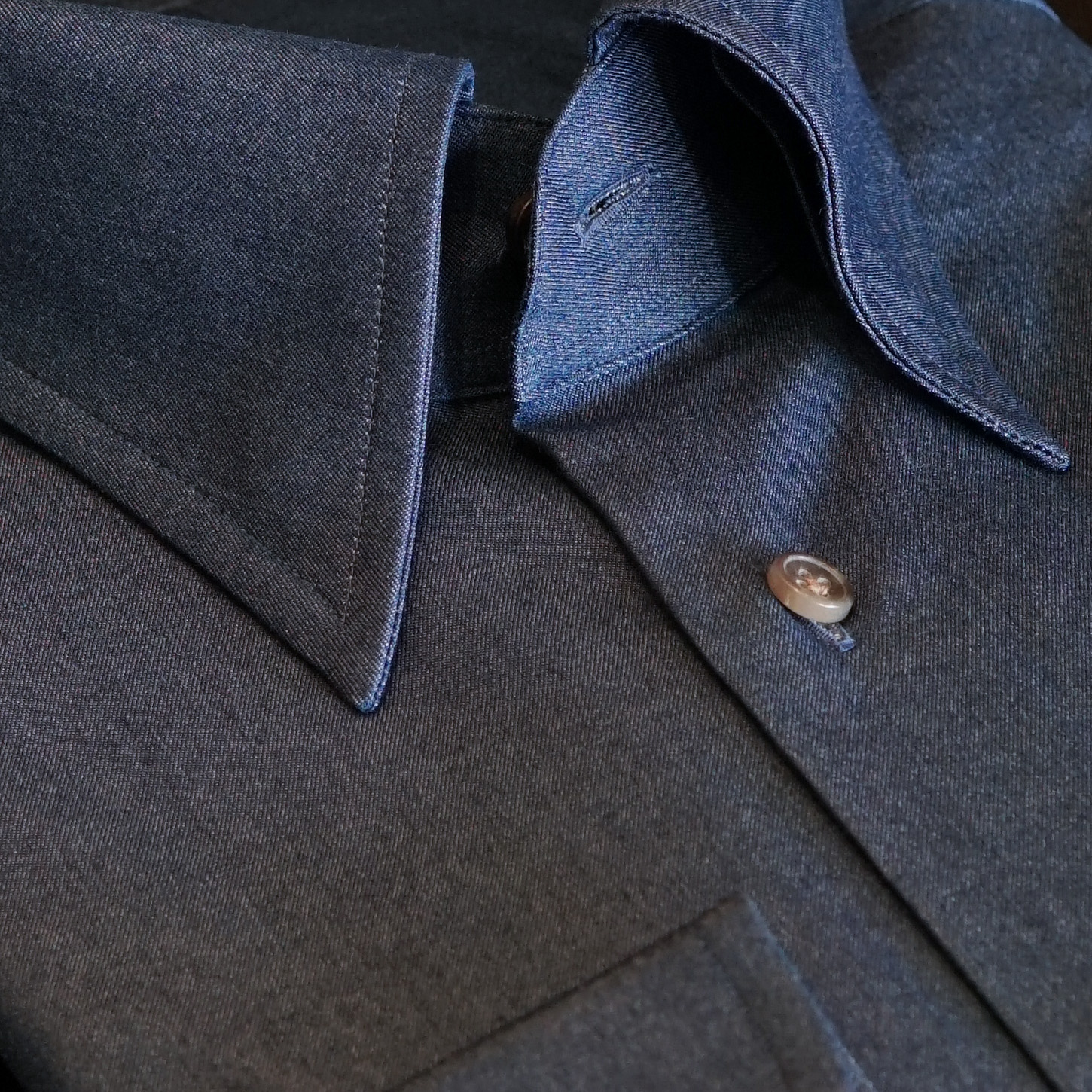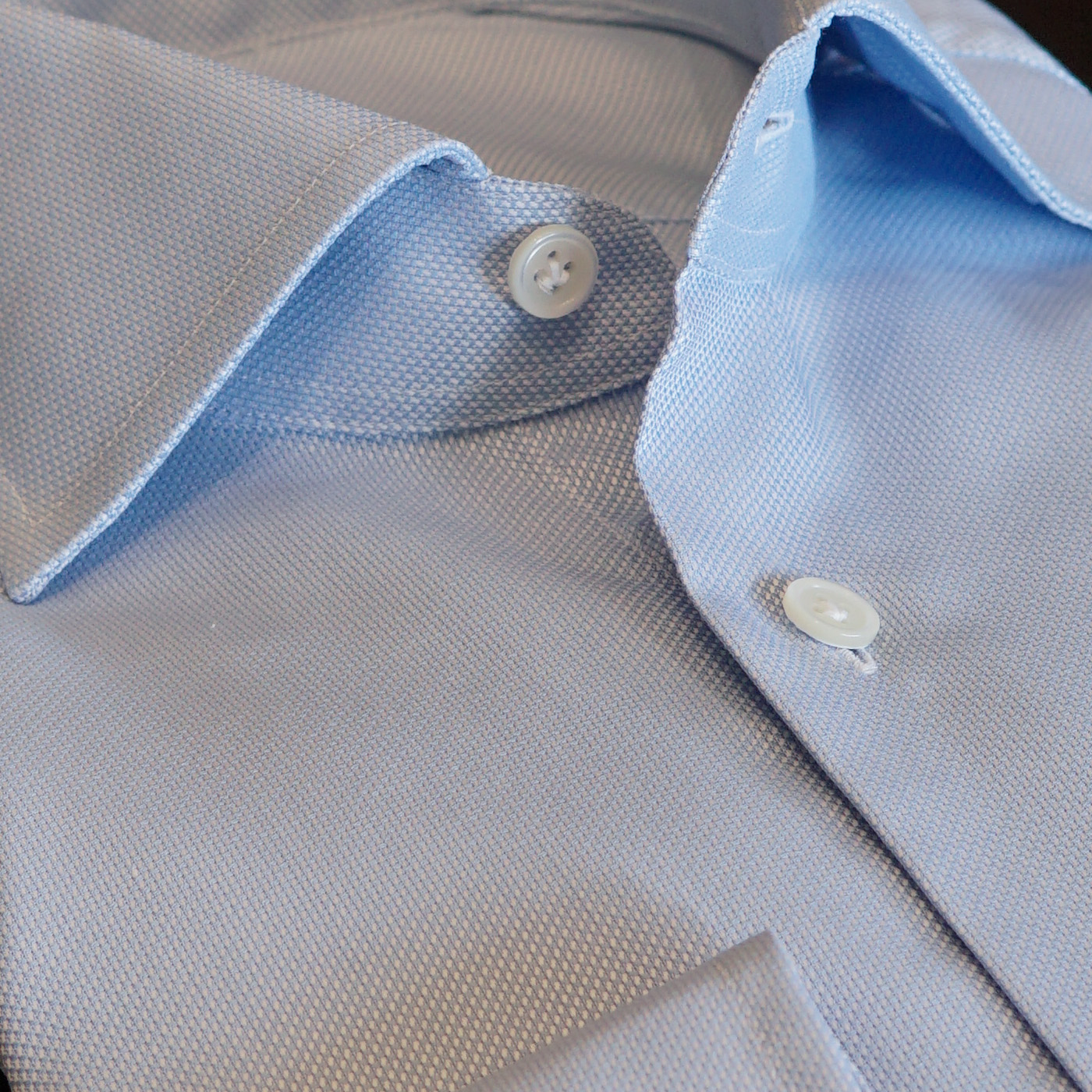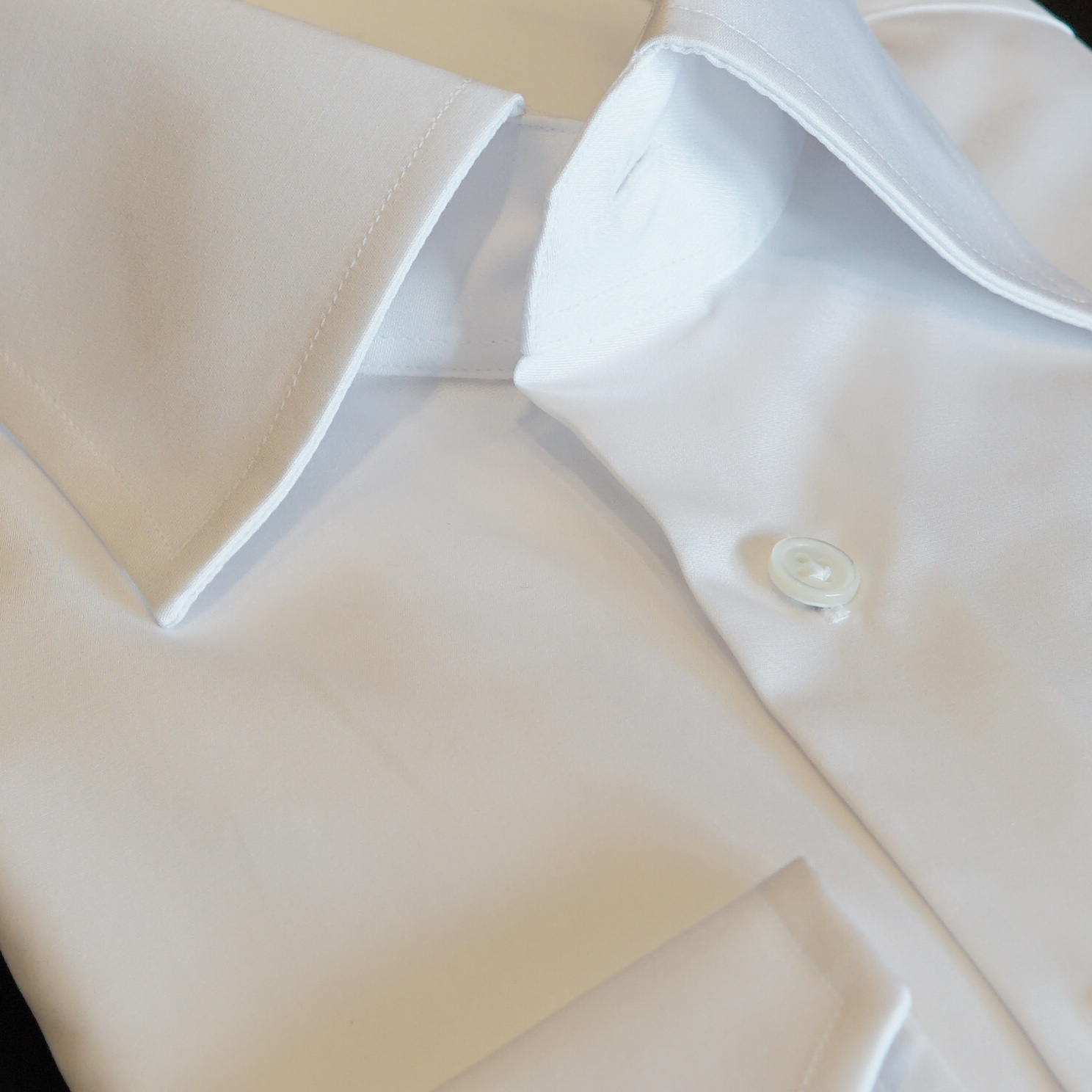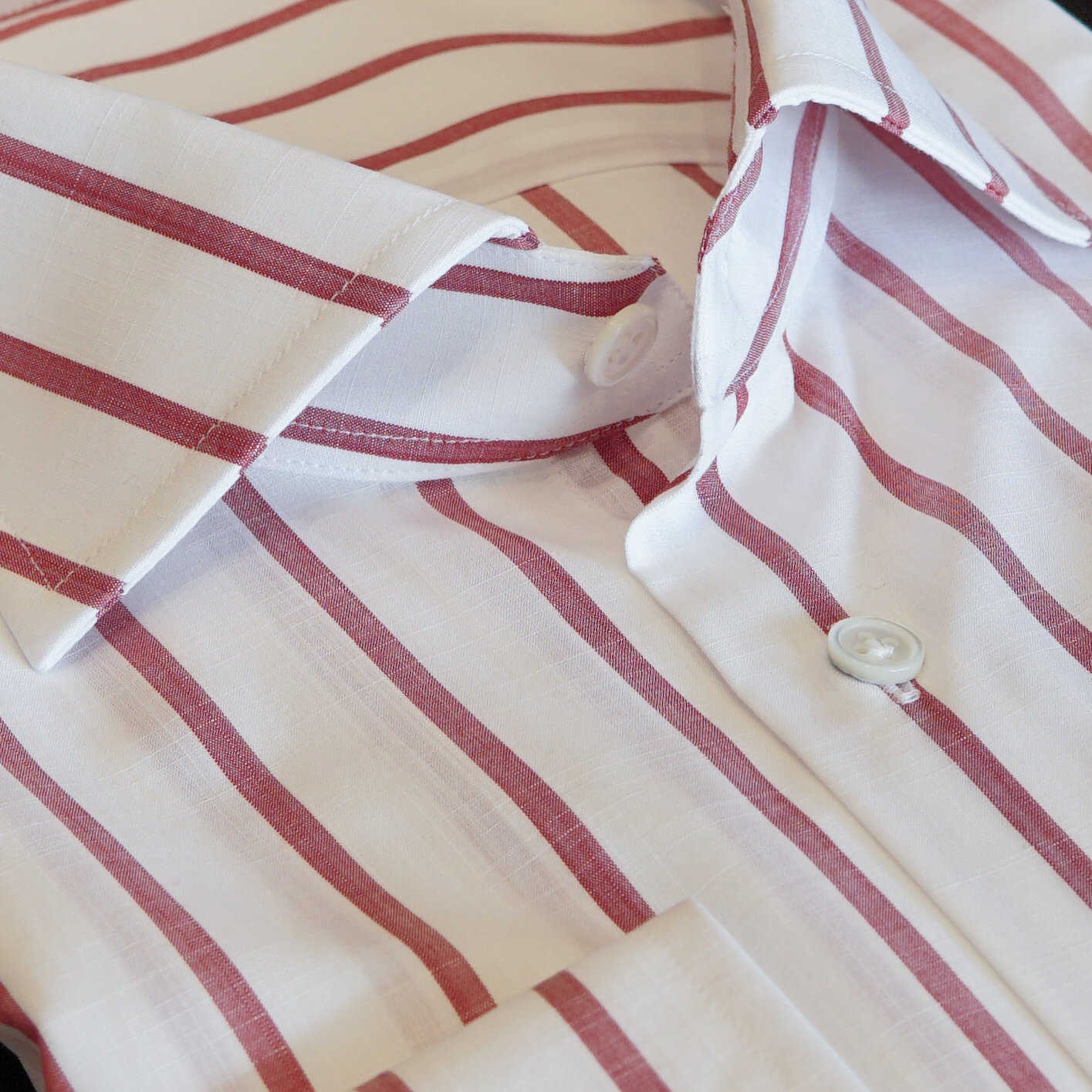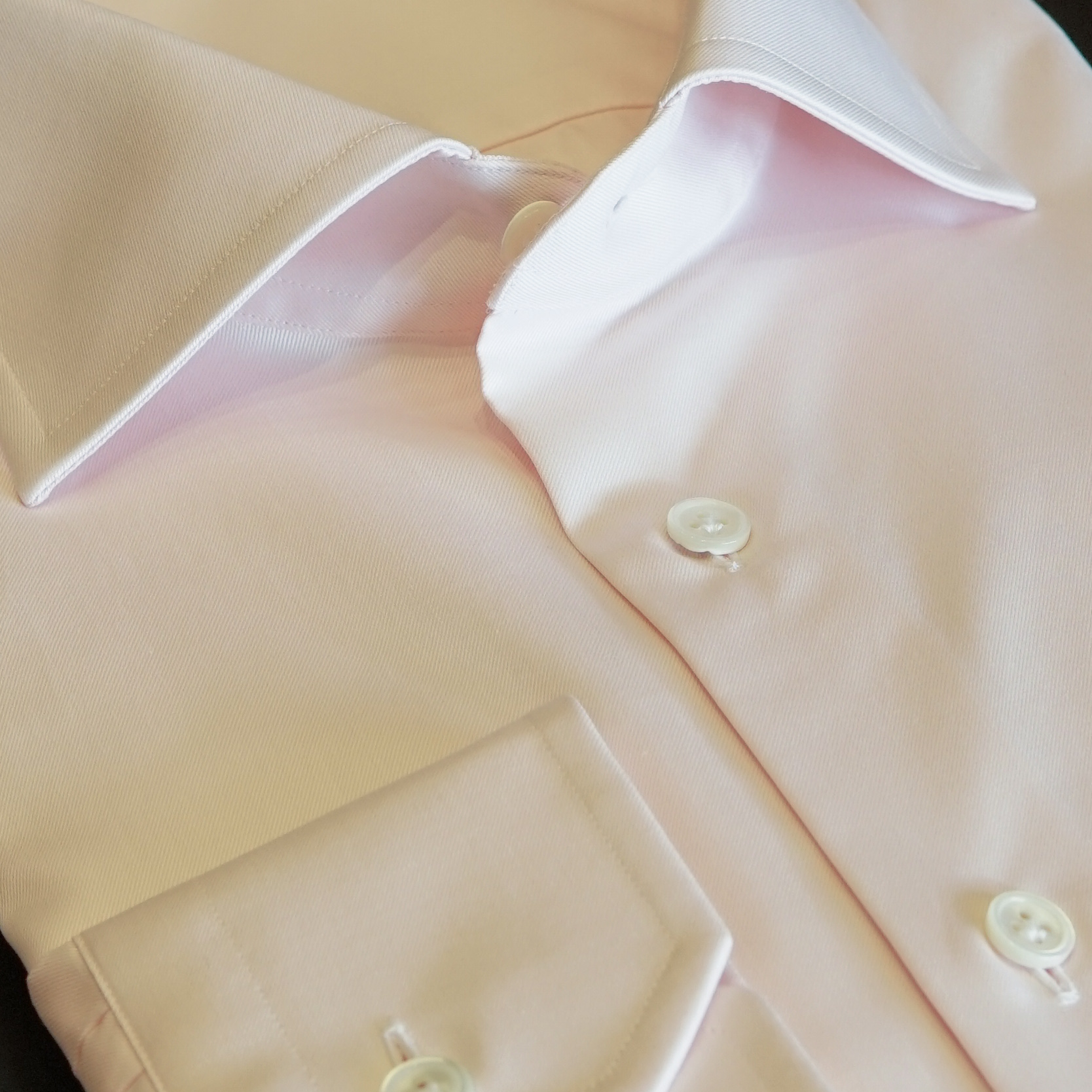 Shirts
---
In this collection of shirt fabrics we put out some of our favorites. You will find many hundreds of different designs, colors and materials in our physical shop. For the shirts we mainly use our Italian shirt specialist Albini but also Mileta and Soktas. Albini, which also owns Tomas Mason, has been making shirt fabrics since 1876 and is world leading in premium shirt fabrics . Regardless of whether you want to make a caual shirt or business, we have different materials such as poplin, oxford, linen, denim and flannel to meet your needs.
To increase the quality of the shirts, all the seams are made in a so-called "single needle stiching", ie you sew the seams twice for extra strength. The buttons are hand-sewn with crow bar stiches that are signified by crow-foot-like button sewing and we only use real mother of pearl and horns for the buttons. The collars have a light construction and always detachable collars unless otherwise decided.